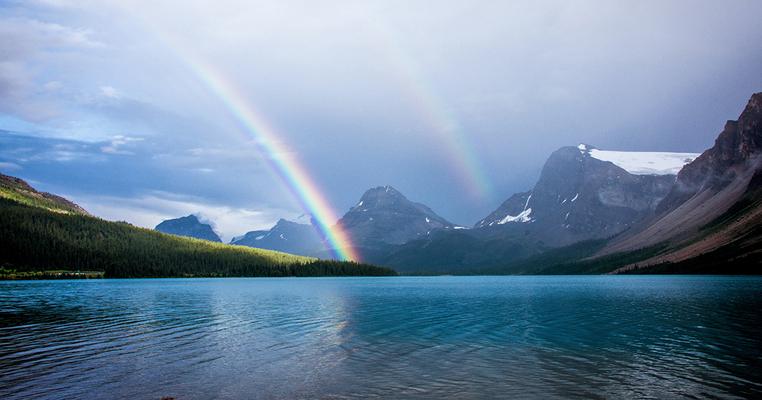 6 LGBTQ+ climate organizations leading the way
This Pride Month, let's celebrate those working at the intersection of LGBTQ+ and climate activism.
The movement for climate action and climate justice is always made stronger by the diverse voices that drive it. This Pride Month, we're highlighting some of the LGBTQ+ climate organizations working to protect our shared future and fight for true justice for those most impacted by the climate crisis.
Learn more about these organizations, and find out how you can join the fight for climate justice:
1. Out for Sustainability. For more than a decade, O4S has brought LGTBQ+ voices to the center of the movement. The organization sponsors service projects, summits, and events in regions across North America. O4S initiatives include Plastic Free Pride and Qready.
2. Queers x Climate. QXC supports LGBTQ+ activists working to solve the climate crisis. From communications work to litigation, QXC works to harness the ingenuity of LGBTQ+ activists for the climate movement.
3. Our Climate Voices. At its core, the climate crisis is about the people it impacts. Our Climate Voices works to share the stories of those impacted by the climate crisis and those working to solve it, centering queer voices at the intersection of climate and LGBTQ activism.
4. Queer Nature. Our environment must be accessible to all, but too often that's not case for LGBTQ2+, and in particular queer and trans BIPOC individuals. Queer Nature aims to create space for these communities to experience the natural world and learn ecologically-based skillsets. Queer Nature keeps a particular focus on justice-centered learnings, nature education, and ancestral skills.
5. Queer Eco Project. The Queer Eco projects sits at the "intersection of ecological justice and queer liberation," and aims to build a movement of queer folks impacted by the climate crisis and environmental injustice, and queer climate and environmental activists. With projects including #Queers4ClimateJustice, the Queer Eco Project aims to support and center those at the heart of the crisis.
6. The Venture Out Project. The LGBTQ+ community deserves safe access to enjoy the great outdoors – and the Venture Out Project is making that happen. With wilderness trips, workshops, and nature-focused events, Venture Out offers opportunities for LGBTQ+ individuals to connect with our natural environment and build community.
Ready to take the next step for climate and environmental justice? Join the Climate Reality Leadership Corps at one of our upcoming virtual trainings! Sign up to be the first to hear when training registration opens.