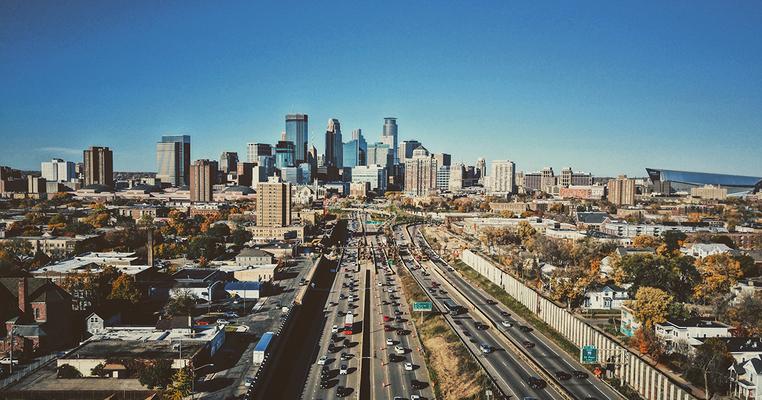 7 Reasons to Attend a Climate Reality Training
Former Vice President Al Gore created the Climate Reality Leadership Corps to train everyday people how to fight climate change. Becoming a Climate Reality Leader starts with attending a free multi-day training where you'll learn about seven key areas.
It all started with a simple proposition: You want to change the world. We'll show you how.
People responded. More than 19,000 from over 150 countries, in fact. Regular people who trained as Climate Reality Leaders and today are working to create a better future for our planet and their families.
And you can join them and join the fight for a sustainable future.
>> Want to become a Climate Reality Leader? Apply for our free training now! <<
Read on to discover what you can achieve as part of a network of committed climate champions.
Our Climate Reality Leadership Corps takes people from all walks of life – from doctors, educators, and police officers to electricians, farmers, and construction workers – and makes them exceptional leaders.
We take your commitment to creating a better tomorrow and give you the tools to turn it into action, providing training in climate science, communications, and organizing to inspire communities and spark grassroots action worldwide. And it all starts at the training.
"This training provides the groundwork for sharing the facts and educating others about the climate crisis in a respectable, fun, digestible, and educational way," says superstar Climate Reality Leader Jill Macintyre Witt. "It leaves you with a sense of hope."
Here's just a sampling of some of the things you'll learn at one of our free three-day educational events:
1. The science of climate change.
Join us for a training and learn about the truth of the climate crisis, its causes and impacts, and how we can take action together to unite the world in working for solutions.
Workshops and panel discussions explore areas including:
The latest developments in climate science.
How the crisis is impacting the world today.
The urgency of shifting from dirty fossil fuels to renewables.
Along with offering this big-picture perspective, trainings also focus on climate impacts and solutions specific to the region where the event takes place. For example, at our upcoming training in Los Angeles, Vice President Gore and our other accomplished speakers will dive deep into how climate change is affecting Southern California specifically and the western United States, in general.
2. How it's transforming daily life for communities around the world.
Every new year seems to arrive on the heels of yet another unfortunate global temperature record set. And in the wake of Hurricanes Maria, Irma, and Harvey, an immensely destructive wildfire season in the American West, and a dire drought in South Africa, one question has been hard to escape: Is the climate crisis making weather more extreme?
The simple answer is yes – and people all over the world are suffering because of it.
Trainings explore how activists can tell this story and inspire action by drawing a clear line from climate change to the impact it's having on the lives and livelihoods of moms and dads and children all over the world.
3. The solutions available today.
With all of that in mind, it's incredibly important to remember that with clean energy solutions like wind and solar getting more affordable, batteries getting better, and buildings becoming more efficient every year, the way forward has never been more clear.
As Vice President Gore likes to say, "We must, we can, and we will solve the climate crisis."
At the training, you'll learn how acting now to swiftly transition from dirty fossil fuels to clean energy can dramatically limit global warming. You'll also learn about the practical policies and technologies we can use to accelerate this shift and address climate change while there's still time.
4. Powerful storytelling, public speaking, and social media networking techniques.
Persuading people with facts can be difficult, even when they are on your side – but there is a way. By building a values-based narrative through personal stories and effective online strategies, you can build trust with your networks.
Remember the urgency and commitment you felt after first seeing An Inconvenient Truth or hearing the story that made climate change personal for you? We can help you find your climate story and will provide you with the tools to communicate it in a way that inspires others to take action.

5. Media engagement strategies.
The story of the climate crisis and its solutions can be told every day in both big and small ways. Sometimes, for our Climate Reality Leaders, that means reaching out to the media, whether to promote an event or achievement or to spread a message broadly through an op-ed, letter to the editor, or even a televised interview or presentation.
All of our trainings feature sessions detailing how our newest Leaders can effectively use media outreach to achieve their goals and mobilize their communities for action.
6. Best practices in grassroots organizing.
From rallying in Copenhagen to marching through the streets of New York City, everyday activists like you have always been the lifeblood of the climate movement. Our power and results come from many of us standing up together when it matters.
Knowing how to effectively bring people together and mobilize them for action can be the difference between a dynamic campaign victory and quiet failure.
That's why our trainings highlight the critical steps in building an inclusive and successful grassroots campaign, covering everything from on-site tabling and phone/text banking to email recruitment, event planning, and much more.
7. How activists are building momentum for solutions around the world.
Some days, it's easy to feel discouraged as an activist. We've all been there. So, it's vital to know that you're not alone in this fight. The opposite, in fact.
All around the world, Climate Reality Leaders are working for the world we want, organizing rallies, meeting with policymakers, launching social media campaigns, and so much more.
At the training, you'll hear real-life stories from these everyday activists. You'll learn what's worked for them, the challenges they've faced, and what inspires them to keep going day after day after day.
You'll also have the chance to meet other Climate Reality Leaders and build a network of fellow activists to support you in the work ahead. Because we're all in this fight together – and that's how we'll win. Together.
Are you ready to join this incredible network of dedicated climate champions fighting for a better, more sustainable tomorrow? Learn about becoming a Climate Reality Leader!
You know our climate is changing. You want to make a difference. We'll show you how.
Give us three days. We'll give you the tools to change the world.