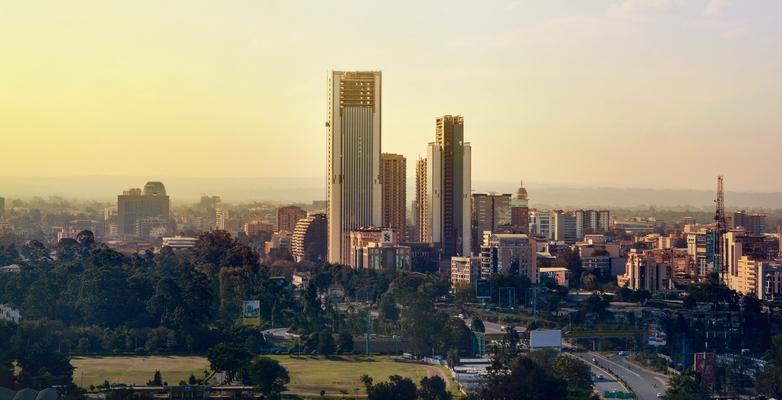 Africa Climate Week: The African Climate Reality Project in Nairobi
Held alongside the 2023 Africa Climate Summit, the inaugural Africa Climate Week brought together policymakers, civil society, advocates, and businesses to build momentum for action at COP 28. Courtney Morgan joined to represent the African Climate Reality Project in Nairobi. 
On September 3, I touched down in sunny Nairobi, Kenya, just in time to hit the ground running for Africa Climate Week.
That same evening I joined Power Shift Africa at an intimate dinner with German decision-makers at a farm to table restaurant. At this dinner, community members from a number of African countries talked about solutions on the ground and their lived experiences of climate change. They shared stories ranging from planting trees in rural Cameroon, to championing food sovereignty in Kenya. We also discussed issues of climate finance on the continent.
The next day, the African Climate Reality Project jumped straight into hosting a booth in the official summit area, setting up an exhibition showcasing the stories of two Climate Reality Leaders in Cameroon contributing to reforestation in their communities. We also displayed poetry from various Climate Reality Leaders across the world, related to different climate issues. The booth was buzzing all week, with the need to emphasise storytelling in the African context resonating with a lot of people, with many referencing our rich oral tradition, and showcasing lived experience.
At the table, the discussions varied from climate literacy, the need for adaptation in Africa, what climate finance is, how to tell the climate story in Africa, and how to centre justice.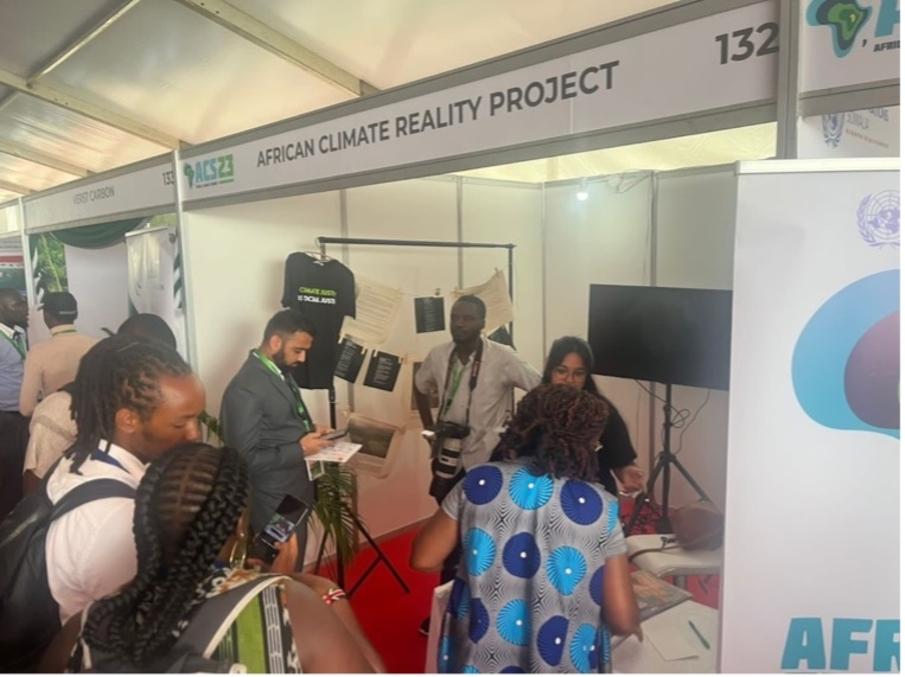 I also attended different side events on gender and youth in climate action, the importance of Indigenous knowledge in adaptation, and a just transition.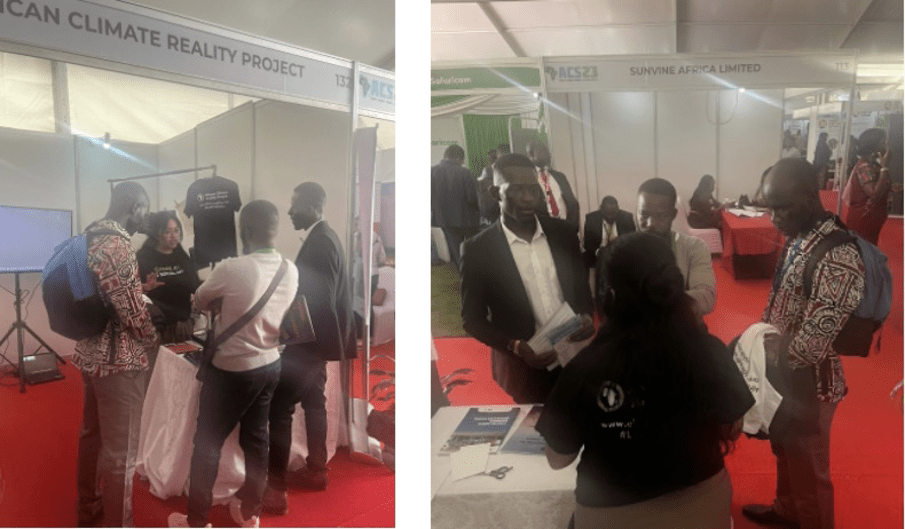 As exciting as these events were, the major public statement to emerge from policymaker discussions at Africa Climate Week, the  Nairobi Declaration was disappointing for civil society. Why? Because it was a missed opportunity to raise ambitions and financing in Africa, made very little mention of gender, and did not emphasise the urgent need for adaptation on the continent.
Overall the weeklong affair was an enriching experience for the Africa branch. We were able to meet a number of Climate Reality Leaders from across the continent in person. Some of them went as far as assisting in the running of our booth, where we shared our climate stories with a number of Kenyan government officials, including a climate change advisor to the governor of Nairobi, and some indigenous groups in Kenya.
We also showed solidarity to other civil society organisations by attending some of the events, and sharing their materials on our table. The booth became a space for climate leaders and partners to also speak to visitors about their work. Nairobi was an inspiring and great space to be in together with other African climate justice groups committed to centering justice in the climate movement and calling on their leaders for more transparency and accountability.
To learn more about the African Climate Reality Project and get involved, visit https://climatereality.africa/