February 08, 2021 | 3:00 PM
REPOWER AMERICA®: Be Part of our Virtual US Training and Lead on Climate at this Vital Hour

We are at a pivotal moment.
After the worst wildfire season ever in the American West and a record number of storms in the Atlantic, the COVID-19 public health emergency, the long overdue racial justice reckoning, and the simultaneous attacks on our democracy, we have been challenged, there's no doubt.
But these challenges have also strengthened our resolve to fight for social, racial, and climate justice. And with climate champions leading Congress and the White House, we have a historic opportunity to demand bold, urgent action.
This Earth Day, join us to build a powerful movement to win. Our upcoming Climate Reality Leadership Corps Virtual US Training is designed to give anyone who hopes to engage in US-based advocacy – no matter their level of previous experience – the tools, skills, and confidence to lead on climate. Plus, it's a chance to make meaningful connections with an incredible group of change-makers who can serve as collaborators for years to come. At the conclusion of the training, attendees will become Climate Reality Leaders, joining a network of over 31,000 activists in more than 170 countries around the world.
 

Our free, intensive virtual US training offers the immersive nature of our signature in-person events in an online environment and includes:
Compelling content. Scheduled broadcasts and on-demand, self-paced sessions on the science and solutions of the climate crisis, the fundamental link between climate and social and racial justice, and the skills needed to inspire change.
Customization. A flexible schedule that allows attendees to complete the training components based on interest and availability.
Community building. Networking and interactive learning opportunities, with the chance to build deeper relationships with a small group of participants led by an experienced Climate Reality Leader.
This is your chance to be part of something big. The fight is now, and we need you in it with us.
Register to attend today. The Climate Reality Leadership Corps Virtual US Training run April 22 to May 2.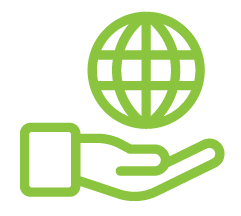 Before You Go
At Climate Reality, we work hard to create high-quality educational content like blogs, e-books, videos, and more to empower people all over the world to fight for climate solutions and stand together to drive the change we need. We are a nonprofit organization that believes there is hope in unity, and that together, we can build a safe, sustainable future.
But we can't do it without your help.
If you enjoyed what you've just read and would like to see more, please consider making a generous gift to support our ongoing work to fight climate denial and support solutions.