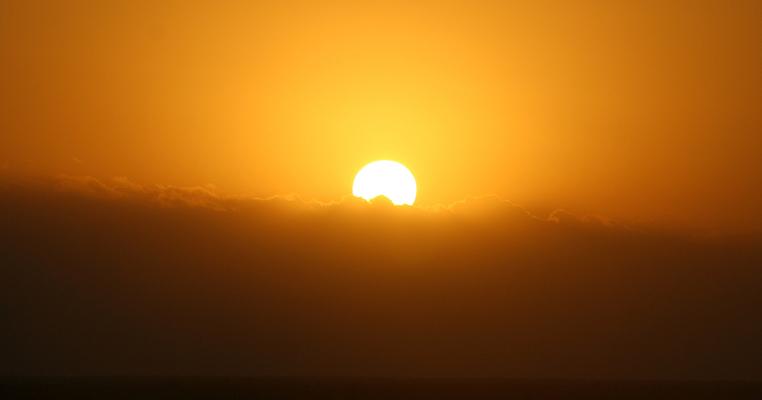 Blistering Heat: A Dangerous New Normal
Even as the climate crisis makes heat waves more and more common, too many continue to ignore the threat.
Blistering 113-degree (45-degree Celsius) plus days in France, and all-time high-temperature records smashed in Switzerland, Austria, Germany, and Spain this June. Recent early season heat waves across the US southeast and Mid-Atlantic. It seems like nearly every day a new high temperature record gets broken somewhere.
Can you believe there was a time when setting all-time record highs was a rare occurrence?
No longer. Every year, it just gets hotter and hotter and hotter. And climate scientists are confirming what we see with our own eyes: human-caused climate change is a huge part of the problem.
Indeed, it made the European heat wave at least five times more likely, according to scientists.
Speaking to the BBC, Dr. Robert Vautard, senior scientist at the French National Center for Scientific Research (CNRS), put the threat in crystal-clear terms:
"We experienced a heat wave whose intensity could become the norm in the middle of the century. The new record of 45.9°C [114.6°F] set in France last Friday is one more step to confirm that, without urgent climate mitigation actions, temperatures in France could potentially rise to about 50°C [122°F] or more in France by the end of the century."
Here's an expert telling us point-blank that this seemingly never-ending series of new record high temperatures is not normal – and could get much worse. And yet, in the US, despite the countless warnings like these from climate scientists that we must act, politicians continue to waiver and deny, deferring to special interests and Big Oil.
But even as the climate crisis makes heat waves like these more and more common, the Trump Administration continues to ignore the threat – and is even burying and sidestepping the science to reflect its political agenda.
Those of us in the movement for solutions know the truth: As humans burn more and more fossil fuels, we're releasing heat-trapping gases like carbon dioxide into our atmosphere – and that's why we're seeing more and more warmer-than-average years and more frequent extreme heat events.
And this seemingly never-ending series of new record temperatures? It may be our new normal – unless we act now.
We cannot afford to let another summer go by without taking bold action – which is why, at Climate Reality, we're throwing all of our resources into training new climate activists, promoting innovative clean energy solutions, and creating more and more informative resources to help spread the scientific truth about the climate crisis and its solutions.
But we can't do it without your support.
Help us keep up this all-important fight by making an urgent donation today. Your gift of any amount would make a huge difference.