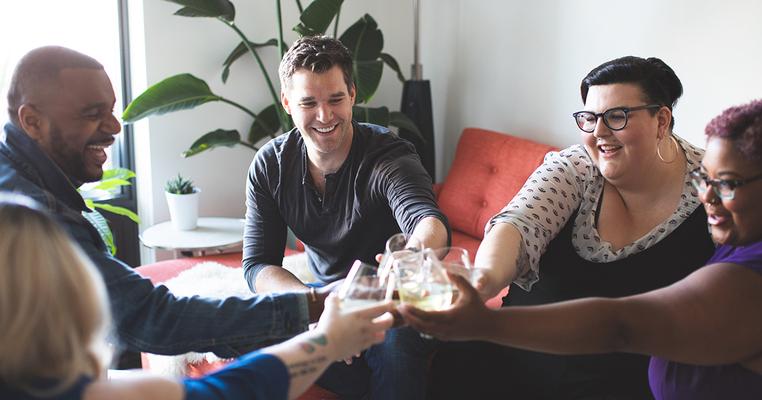 Building A Bigger And More Inclusive Climate Movement
How we're learning from the past to make Climate Reality Leadership Corps virtual trainings more accessible and inclusive.
Since 2006, former US Vice President Al Gore and The Climate Reality Project have brought together people from all walks of life concerned about the climate crisis and committed to making a difference at Climate Reality Leadership Corps trainings.
Over the course of these two-to-three-day in-person events, attendees learn the science and solutions of the climate crisis; the communications, advocacy, and activist skills to catalyze climate action in their communities and at all levels of government; and grow their networks of allies and change-makers.
When COVID-19 arrived in the US last spring, Climate Reality moved our signature events online. At the time, we thought we were experiencing a short interruption and would return to in-person programming in just a few months, at most.
Little did we know how just how much our lives would be turned upside down.
Moving Online
Developing online events was very new to many of us, and we were just beginning to understand the different features and opportunities that existed in the virtual space. Our chief concern was being able to deliver as close to an in-person training experience to our virtual audience as possible.
While this approach worked well for many of our attendees – we were able to grow the Leadership Corps by 9,710 Leaders! – it didn't work for others.
Evening broadcasts conflicted with family commitments. Broadcast sessions ran over (we'll be the first to admit that our in-person events have a way of running a little late, too). And attendees craved more time to learn from and support each other, particularly as the daily challenges of the pandemic and the long overdue racial justice reckoning in the US and around the world weighed heavily on so many.
>> Be part of the solution: Train with Climate Reality at this vital time. <<
We know that to solve the climate crisis and realize a more just and sustainable future, we need to grow and diversify the movement for climate action and climate justice. We also know that we must center the experience and leadership of those who have historically and will continue to experience the climate crisis first and worst.
Making Things More Accessible
While never our intention, our approach to our first virtual trainings appeared to create barriers for the very audiences we most wanted and needed to join, and to participate fully. It was a problem we needed to address head-on.
As we kick off our second year of virtual trainings, here are a few of the ways we're working to do better. At the upcoming Climate Reality Leadership Corps US Virtual Training, taking place from April 22 to May 2, we're:
Offering two options to view our broadcast sessions – one on weekdays and one on weekends. We know you're busy and that life can be complicated, perhaps now more than ever. By providing two different timing options for live sessions, we hope to open the door to more attendees and provide them with the flexibility to complete the training requirements on their own terms.
Making more content available on-demand, with additional clarity on where and how long this content will be available, so attendees can experience programming at times that work best for them.
Looking to create more opportunities for attendees to learn with and from each other and especially from experts on the front lines of the climate crisis. Moreover, we're working to ensure these are safe spaces. We know attendees draw strength and comfort from being part of a community, but only when that community practices the diversity, equity, and inclusion principles it preaches.
We hope these changes allow us to better embody our commitment to climate justice and a diverse, inclusive climate movement. We recognize that we have a lot to learn and much further to go, but we remain committed to doing better.
Join Us – And Keep Us Honest
If you are looking to engage in US-based advocacy in 2021 and beyond, we hope you'll consider becoming part of our Climate Reality Leadership Corps by attending our upcoming virtual US training.
This training is designed for US residents with content specific to US climate activism and sessions timed around US working hours. Register today – and after the training, be sure to provide us with your feedback on how you think we can create the best-possible virtual training experience for the most people.
Because to change everything, we need everyone. Will you join us?