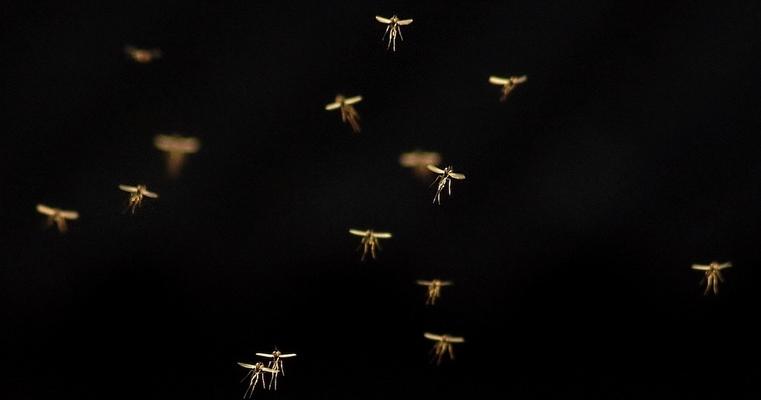 Climate Change and Health: Infectious Diseases
Climate change driven by fossil fuel emissions is making it easier for diseases to spread and putting our health at risk.
This blog is a part of a new series from Climate Reality on the many ways that climate change is impacting human health. Check back for content on topics like hurricanes, heatwaves, asthma, and more.
We've all been there – chilling in the backyard with a cold drink in our hands until the moment was ruined by an uncontrollable itch. And then another itch. And another one. Suddenly a buzzing sound around our ears confirmed a strong suspicion.
Mosquitoes were having their own party. We'll leave the rest to your imagination.
Sometimes these tiny bloodsuckers are harmless, leaving behind only a small bump and light rash before flying away. But mosquitoes – as well as ticks and flies – can also carry and spread dangerous diseases. These vectors can transmit diseases like dengue and and malaria, among others. Which makes them the deadliest animal known to humans, killing more people each year than all others combined.
Now, they and other disease-carrying pests – known to scientists as "vectors" – are spreading farther and bringing diseases to places where they hadn't been previously as our climate is changing.
>> Here's how climate change, heatwaves, and health are all intertwined <<
As humans burn more and more fossil fuels, heat-trapping gases like carbon dioxide are released into our atmosphere. As a result, we're seeing warmer-than-average years, extreme heatwaves, and heavier rains. The perfect conditions for insects to thrive.
These vectors live longer lives in extended periods of warm weather. Fly into new areas that were previously too cold. And reproduce in water deposits left by the rain.
Climate change is also giving a helping hand to waterborne pathogens like bacteria, viruses, and protozoa, which flourish in warmer waters and endanger our health.
The result? Scientists have already identified a higher incidence of certain infectious diseases (transmitted by both vectors and waterborne pathogens) as well as changes in the places they reach around the globe:
SO, WHAT CAN WE DO?
The impact of the climate crisis on human health is far-reaching, but solutions exist that can help us improve quality of life around the world right now and work toward a healthier, more sustainable future for all.
Learn more about the health risks of the climate crisis in our latest e-book, The Climate Crisis and Your Health: What You Need to Know.
In The Climate Crisis and Your Health, we break down the many ways climate change adversely affects respiratory and mental health, the danger it presents to food and water security, how it increases the risk of infectious disease, the many unique ways children are put at unique risk in our warming world, and much more.