May 09, 2019 | 8:00 AM
Climate Change and Your Pet: Keeping Your Best Friend Safe in a Warming World
The climate crisis is changing the world we live in.
Weather is getting more and more extreme. Seas are rising. Tropical diseases are spreading farther and faster than ever. Many ecosystems and wildlife habitats the world over are on the brink.
But sitting in your backyard with your new puppy, watching her chase tennis balls, you'd be forgiven for not wanting to think too much about it.
Trust us, we get it.
Climate change can feel like an almost overwhelming concern, one that inspires no small amount of anxiety. Especially when we start to consider how it'll impact those we hold most dear—like our four-legged friends.
But it's vital to remember that this crisis is already affecting our pets, putting them at higher risk of vector-borne diseases like heartworm and Lyme disease, heat stress, injury during natural disasters like floods, and so much more.
Luckily, with a little planning, there's plenty of preventative care you can offer to help your pets stay safe in our warming world and live a long and healthy life.
Learn more about protecting your pet from the effects of climate change with our latest e-book, Climate Change and Your Pet: How to Keep Your Best Friend Safe and Healthy in a Warming World.
Like us, animals have evolved to live in the relatively stable climate we've enjoyed since the last ice age. And also just like us, their worlds are being thrown out of whack as global temperatures steadily increase at their fastest rates in thousands of years.
In Climate Change and Your Pet, we discuss some of the most-pressing concerns many household pets face from the climate crisis. We also highlight ways you can take action now to protect the health of your furry family members.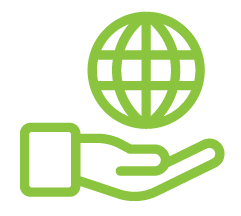 Before You Go
At Climate Reality, we work hard to create high-quality educational content like blogs, e-books, videos, and more to empower people all over the world to fight for climate solutions and stand together to drive the change we need. We are a nonprofit organization that believes there is hope in unity, and that together, we can build a safe, sustainable future.
But we can't do it without your help.
If you enjoyed what you've just read and would like to see more, please consider making a generous gift to support our ongoing work to fight climate denial and support solutions.