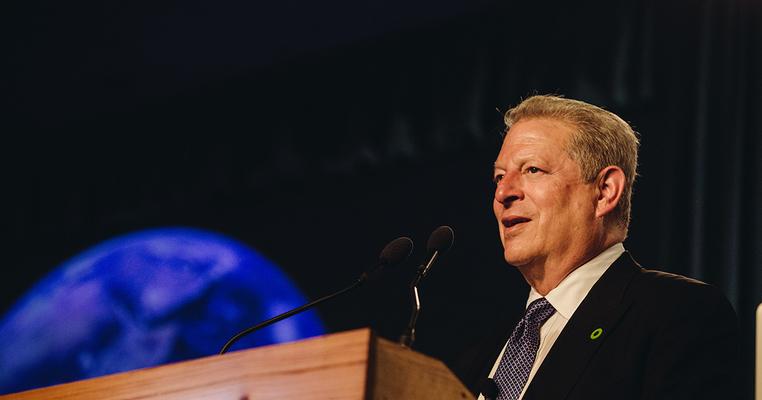 Today we face a challenging political climate, but the climate crisis shouldn't be political. It is not only the greatest existential crisis we face: it is also causing a global health emergency, where the stakes are life and death.
Because of the urgency of these threats, several partners and I are hosting a Climate & Health Meeting tomorrow at The Carter Center in Atlanta, Georgia. The event will fill a void left when the Climate & Health Summit, originally to be hosted by the Centers for Disease Control and Prevention (CDC), was abruptly cancelled last month. Watch live coverage of the Climate & Health Meeting here.
Experts who had been invited by the CDC felt the conference should definitely go forward because the science shows increasing direct impacts of warming temperatures and more extreme weather on public health. Increasing global temperatures are disrupting the global climate and the earth's hydrological cycle, leading not only to record high air and sea temperatures, but also to more extreme flooding, deeper and longer droughts and more frequent and severe storms. In turn, these effects jeopardize our vulnerable global food system and exacerbate fresh water scarcity and the refugee crisis.
As the planet continues to warm, vector-borne diseases and the environments in which microbes and diseases multiply are also expanding. Mosquitos, ticks and other vectors now have wider ranges as warmer weather permits them to move to higher altitudes, provides them with a longer breeding season, speeds up incubation times for the viruses they carry and increases the frequency of "blood meals."
In some parts of the world, the reemergence of malaria is directly related to increasing temperatures and disruptive rainfall; this is also true for increased instances of West Nile, Dengue and — most recently — Zika. Over the past two years we have heard from doctors and scientists something that we have never been told before: in regions of Latin America, doctors have advised women not to get pregnant for two years. And last year, the CDC advised pregnant women not to travel to Miami, marking the first time Americans have been cautioned not to travel to part of their own country to avoid infectious disease.
These particular manifestations may be new, but scientists have been warning us for many years that tropical diseases, extreme weather and risks to our global food system caused by the climate crisis are posing ever more dire threats to human health.
The need for science and health professionals to explore and discuss the impact the climate crisis is having on global health should not be a political issue. The time to act is now. Make sure to join us tomorrow, February 16th at 9:00am ET, for live coverage of the event here.