July 10, 2019 | 8:00 AM
The Climate Crisis and Your Health: What You Need to Know
Some issues should rise above the clatter of Capitol Hill discord. Like the air we breathe and the water we drink, they are too fundamental to ignore – and too important to get lost amid partisan squabbling. They are concerns at the heart of the universal human rights we all enjoy.
Public health ranks high among them, and it's threatened in critical ways by the climate crisis.
Climate change will continue to exacerbate existing threats to health and give rise to new ones. And while the movement for solutions may seem in the throes of an especially challenging moment, addressing the crisis' impacts on our current and future well-being is not a political issue, but an ethical and practical one.
According to the World Health Organization, "Climate change is among the greatest health risks of the twenty-first century. Rising temperatures and more extreme weather events cost lives directly, increase transmission and spread of infectious diseases, and undermine the environmental determinants of health, including clean air and water, and sufficient food."
The impact of the climate crisis on human health is far-reaching, but solutions exist that can help us improve quality of life around the world right now and work toward a healthier, more sustainable future for all.
Learn more about the health risks of the climate crisis in our latest e-book, The Climate Crisis and Your Health: What You Need to Know.
In The Climate Crisis and Your Health, we break down the many ways climate change adversely affects respiratory and mental health, the danger it presents to food and water security, how it increases the risk of infectious disease, the many unique ways children are put at unique risk in our warming world, and much more.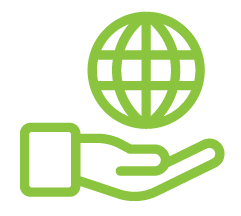 Before You Go
At Climate Reality, we work hard to create high-quality educational content like blogs, e-books, videos, and more to empower people all over the world to fight for climate solutions and stand together to drive the change we need. We are a nonprofit organization that believes there is hope in unity, and that together, we can build a safe, sustainable future.
But we can't do it without your help.
If you enjoyed what you've just read and would like to see more, please consider making a generous gift to support our ongoing work to fight climate denial and support solutions.