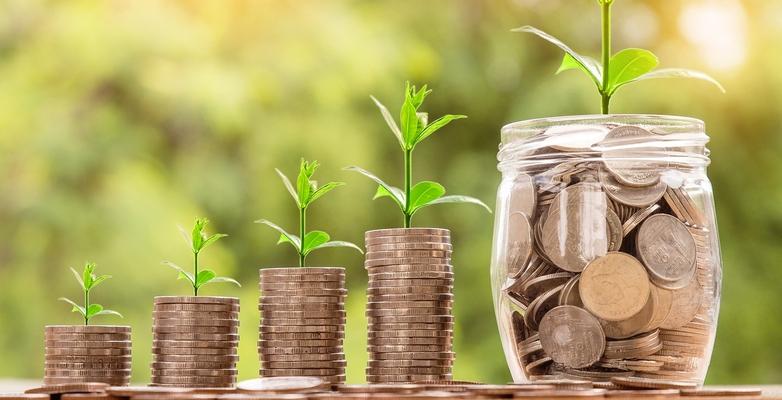 CLIMATE FINANCE ACCOUNTABILITY: A SHARED RESPONSIBILITY
The Climate Reality Project Philippines is embarking on a new initiative for tracking climate finance in the Global South.
4 min read
By The Climate Reality Project Philippines
We cannot call for climate justice and equity without calling for the mobilization of finance flows toward the mitigation and adaptation needs of the world's most vulnerable communities.
A report by the Independent High-Level Expert Group on Climate Finance found that developing countries need some $2.4 trillion USD per year by 2030 to address climate change. This means the delivery of climate finance to at-risk countries needs to be faster, greater, and in more responsive modalities.
The developed world's failure to deliver on its commitment to mobilize $100 billion in climate finance annually starting in 2020, however, has eroded trust among parties. Finding common ground is critical for rebuilding trust and ensuring that both developed and developing countries do their fair share to address the climate crisis.
In this spirit, The Climate Reality Project Philippines is embarking on a new initiative for tracking climate finance in the Global South.
In partnership with our host organization, the Institute for Climate and Sustainable Cities (ICSC), we're co-creating a tracking and analysis framework to give countries a stronger sense of ownership and influence over how climate finance is programmed.
We are excited to share an overview of this new initiative and how it will bolster Climate Reality's global campaign on financing a just transition.
The project will build on the gains of previous climate finance tracking initiatives in the Global South
Established in 2013 by Oxfam America, the World Resources Institute (WRI), and the Overseas Development Institute (ODI), the Adaptation Finance Accountability Initiative (AFAI+) was piloted in Zambia, Nepal, Uganda, and the Philippines to analyze how much adaptation finance was delivered at the local level.
The AFAI+ project used a mix of activities to track delivery, including:
Mining data from reports by the Organisation for Economic Co-operation and Development and others to establish baselines.

Connecting with donors.

Engaging implementing agencies and other relevant stakeholders.

Local tracking (field visits, interviews, analysis, and documentation).
The groundbreaking report that followed underscored the critical role of transparency and accountability in ensuring that the most vulnerable to climate change receive the support they need to adapt. It also noted that the process of establishing local accountability for climate finance is just getting started, and there remains an accountability gap.
Another key report we built on is ICSC's Philippines Climate Finance Adaptation Study Report released in 2020, which revealed that climate finance flows in the country are mostly for mitigation projects.
The project will create a shared understanding of climate finance accountability among key developing countries
The next chapter of the climate finance accountability initiative will focus on developing cases of climate finance flows in the Philippines and other climate-vulnerable countries.
Our colleagues from the ICSC likened climate finance tracking to a plumbing job. When international climate finance enters a country, the following questions must be asked:
Where does the money go?

 How is the funding utilized?

Are funds directly allocated for local initiatives?

Are projects responsive to the needs of the vulnerable communities?
To answer these questions, we'll work with Climate Reality branches in Indonesia and Africa, as well as government representatives and civil society actors in Climate Vulnerable Forum (CVF) member countries to create a common framework for tracking climate finance.
Through a robust partnership with stakeholders of participating countries, we will establish an online platform to house the databases, analyses, and lessons generated by this climate finance accountability work.
The project will address climate finance accountability issues both on the adaptation and mitigation fronts
The implementation of this new project will be guided by the following questions:
Do climate finance flows meet the projected needs of climate-vulnerable countries to address

economic losses of $525  billion

USD

?

Do climate finance flows in climate-vulnerable countries meet the demand to implement the country's nationally determined contribution (NDC), national adaptation plan (NAP), and other climate-related plans?
The initiative also aims to tackle and provide recommendations on the following issues:
Financial flows being tagged as climate-related used for other purposes.

Sources overreporting their contributions (climate finance should be on top of official development assistance provided to low and middle-income countries.

Funding being used as one-off projects siloed from national strategies and approaches.
Confronting these issues will send a clear message that fund recipients are both taking ownership of their country's investment processes and committing to a high level of accountability, giving donors confidence.
In line with this, the project also aims to develop climate tracking and advisory bulletin systems that will drive conversations on necessary policy reforms both at the local and global levels.
Overall, this new climate finance project will highlight climate accountability as a shared responsibility among donor countries, recipient governments, implementing agencies and partners, and civil society organizations.
Through the project, stakeholders can work together towards improving and innovating the delivery of climate finance to communities, ensuring that climate projects are aligned with national climate and development priorities, and monitoring that finance is used in a way that is equitable and inclusive.
To learn more about this evolving initiative, visit The Climate Reality Project Philippines site.