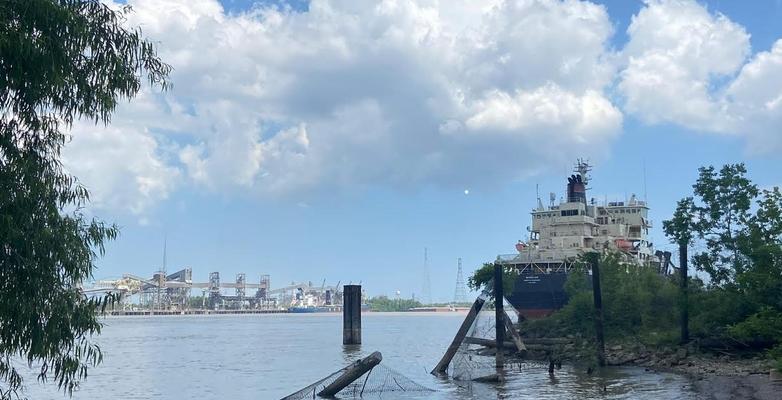 Climate Justice for All Grantees Are Fighting for the Health of their Communities
The Climate Justice for All grant program (CJA grants) is an initiative that supports organizations or grassroots groups run by and primarily serving frontline communities in developing community solutions to environmental injustices in the US and Puerto Rico.
In response to the call for grassroots activism on environmental and racial justice issues, Climate Reality established the Climate Justice For All grants program.
Each year, 10 organizations fighting for environmental and climate justice receive grants of up to $20,000 to fund programs and initiatives in marginalized communities to fight for a better tomorrow.
One of our 2022-23 recipients, The Water Collaborative of Greater New Orleans, used its grant to conduct novel research on the Mississippi River to test for water quality and pollutants like chloride, mercury, nitrates/nitrites, and PFAS/PFOS.
What they found was alarming.
The study confirmed hazardous levels of PFOS to 268.5 times above EPA's recommended limit in surface water, which may be affecting the potable water of a population amounting to more than one million residents.
Per- and polyfluoroalkyl substances, or PFOS/PFAS, are "are widely used, long lasting chemicals, components of which break down very slowly over time," according to the US EPA. They are used in countless everyday products. Exposure to PFOS/PFAS has been linked to various health problems, including some cancers.
On January 20, 2023, the organization released a report to the public with its findings.
"While bittersweet, it is an accomplishment that we did actually find PFAS in the water. Of course, we are not happy that we found chemical contaminants in the drinking water, [but] we were successful in proving that it is there, and now, we can hopefully use our findings to help add to the narrative," the organization said. "We hope that our findings can help form legislation against these contaminants. In addition, we educated the public on what they can do to help reduce exposure to PFAS chemicals in the meantime."
The group hopes to do more water testing – this time at aquifers and other groundwater sources – in the future to keep the residents of Greater New Orleans informed on the quality of their water.
Ready to Take Action?
You've already got a great idea for how to fight for climate justice in your community. The Climate Justice for All (CJA) grants program can help you make it happen.
The program provides grants of up to $20,000 along with training and organizational support from Climate Reality to help organizations led by and serving frontline and BIPOC communities, low-income families, people of faith, and young activists fight for climate justice in their backyard – and win.