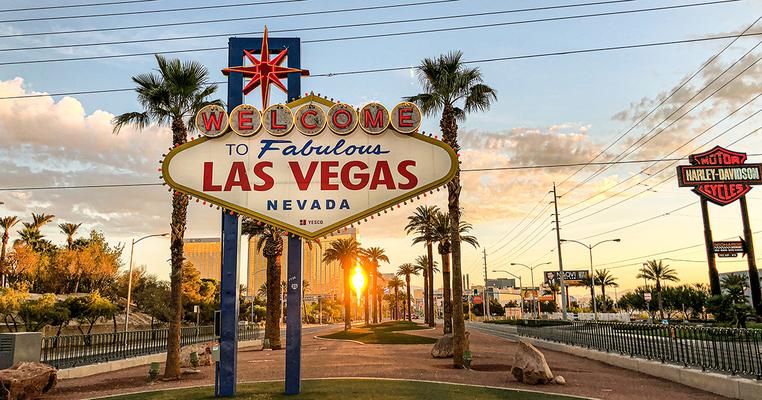 Climate Reality is Heading to Las Vegas
Join our training in June to explore the impacts of climate change in the US Southwest and the just solutions in our hands today.
The effects of the climate crisis are already all too clear throughout the Western United States. Historic heatwaves, million-acre wildfires, and droughts that dry out our rivers and reservoirs are quickly becoming the norm rather than the exception.
What's worse, this crisis is hitting frontline communities – communities of color, low-income neighborhoods, and families living with fossil fuel pollution – hardest, deepening inequality and creating new dangers for those already living with institutional neglect and systemic discrimination.
But there is cause for hope. Individuals, Native tribes, organizations, youth groups, businesses, and policymakers across the region are embracing climate solutions and are working for a just transition to clean energy that can halt rising temperatures, clean up our communities, and make life better for millions.
Now, it's time we join them in their effort to create a safer, cleaner world today, and preserve our planet for future generations. But we simply don't have a moment to lose.
So, if you're ready to learn how you can take bold climate action in your community, join our upcoming training in Las Vegas to become a Climate Reality Leader! Together, we'll explore the impacts of the climate crisis in the Southwest and the just solutions in our hands today.
Click here to apply for the Climate Reality Leadership Corps Las Vegas Training on June 11 — 13.
This two-and-a-half day free event is designed to give anyone who hopes to be a more effective advocate – no matter their level of previous experience – the tools, skills, and confidence to lead on climate. Plus, it's a chance to make meaningful connections with an incredible group of change-makers who can serve as collaborators for years to come. At the conclusion of the training, attendees will become Climate Reality Leaders, joining a network of over 42,000 activists in 170 countries around the world!
What's more, the event will provide attendees the opportunity to learn directly from former US Vice President Al Gore and other powerful speakers about how to raise awareness of the climate crisis and inspire people to act.
So, if you are:
Anyone from the Southwest concerned about the climate crisis and ready to make a difference.
A young person ready to build a fair and inclusive clean energy future.
A business leader looking to inspire change in your industry.
A community activist working for a fair economy for all.
A person of faith embracing stewardship and creation care.
Or a parent concerned about climate impacts harming your family's health.
Then please consider applying today! Because solving this crisis needs passionate advocates like you leading the way.
The challenge is great, but we know you're ready to meet it. Apply today to attend The Climate Reality Leadership Corps Las Vegas Training this summer.