July 29, 2020 | 11:00 AM
Dangerous Play: Is Climate Change Bringing an End to Rugby as We Know It?
In fall 2019, many of the world's best rugby players competing in the Rugby World Cup in Japan found themselves facing a brutal challenge that had nothing to do with crunching tackles or collapsing scrums: climate change.
As the group stage of the tournament headed into its final matches, climate-fueled Typhoon Hagibis slammed into Japan, dumping three feet of rain on some areas in just 24 hours, causing rivers to overflow and flood some 1,000 homes, and taking at least 58 lives.
The consequences on the pitch – three matches cancelled for the first time in the tournament's history and others played in incredibly wet conditions — were nothing compared to this tragedy. But the experience raised a painful question for millions of fans.
Will rugby survive the climate crisis?
The Climate Crisis in the Rugby World

All of the rugby world is being affected by climate change.
Rugby is played in all conditions, but in recent years, climate change has made the game more and more dangerous with ruggers (what the sport calls its players) having to battle torrential rainstorms that can suddenly turn into hailstorms.
Or their having to scrap for the ball in scrums and rucks in dangerously high temperature while breathing in polluted air.
From this brief picture, it does not look good for rugby. Yet, hope cannot be lost. Rugby is not alone in the battle against the climate crisis. All major outdoor sports are facing the same battle.
To better understand the battle ahead, a tour of the rugby world is needed, so get your passports ready. Our first stop on this journey is…. the South Pacific.
Trouble in Paradise

The South Pacific is home to the island paradises of Fiji, Bora Bora, Tahiti and many more. These island paradises are home numerous coral reefs — which are the most biologically diverse marine ecosystems — and white sandy beaches. Yet, both the beaches and the coral reefs in the South Pacific are under threat from climate change.
A recent report by the Intergovernmental Panel on Climate Change (IPCC) warns of the catastrophic effect of rising sea levels. To the low-lying island nations of the Pacific, climate change is already having a devastating impact.
Coastal communities are frequently inundated by rising seas, forcing some communities to abandon their homes. Salty seawater is poisoning precious supplies of fresh water; warming water and increasingly acidic seas are killing off coral reefs.
To make matters worse, the game of rugby in the South Pacific is under massive threat. These small island nations have grown men who have revolutionized the game of rugby.
"The Pacific Islands are the soul of our sport, and [the Pacific Islands] have produced some of the most dynamic and exciting players on the planet" said former Samoan international Jonny Fa'amatuainu.  "Yet as this report underlines, Samoa, Tonga and Fiji are all facing increased risks from rising sea levels and extreme weather."
Some of rugby's legends — such as Jonah Lomu - the Tongan All Black who shredded defenses at the 1995 World Cup and the great Sir Michael Jones, the Samoan All Black number 7 who dominated the 1980s — have hailed from the Pacific Islands.
Three of these island nations, Fiji, Samoa, and Tonga, face a deeply uncertain future as the world warms and with it, the ocean off their coastlines. Not only are warmer waters killing the coral reefs that fish populations depend on, but the same heat also fuels more powerful storms and surges that swallow up land and destroy communities brick-by-brick.
For Fiji, losing its precious lands to the sea is a major problem. The success to Fijian rugby has been "the way of the land," more simply, learning to play rugby on the beach.
The beach serves as the foundation for conditioning and strength training, and its beautiful setting nurtures a love for the game that inland fields could never duplicate. Yet, climate change is gradually destroying the beaches and has forced play to inland, dusty, and unwelcoming terrain. 
It is impossible to imagine international rugby without the Pacific island countries.
The Pacific Island nations are not the only rugby nations who is suffering from the climate crisis. Neighboring Australia is fighting its own battles.
Crikey, the Land is on Fire

Since July 2019, more than 11 million hectares of Australia — an area the size of South Korea — have been covered in fire. Even worse, an estimated 1 billion animals have died from the Australian fires.
In the coming years, Australia can expect more frequent extreme heat events that are paired with increased frequency of droughts. To make matters worse, increases in both warmth and dryness have the potential to lead to more severe wildfires, like we saw this past year.
If Australia is to continue down a path of being warmer and dryer with increased wildfires, Australian rugby will have to cope beyond what it is already doing now.
The past two summers in Australia have been the hottest on record. With hotter summers, the threat of player well-being increases since rugby season is played during the summer.
Australia has already established policies about player safety in extreme heat, but now with brushfire smoke becoming more and more unprecedented, new codes considering pollution have been needed.
Rugby players are having to train in smoke and are considered to be even more vulnerable given they taken in more smoke. In fact, rugby is just one of a number of Australian sports who've had to hurriedly establish policies and practices about when it is, and isn't, safe to be training and competing.
To cope with the effects of harsher air quality and heat, rugby matches now employ never-before-used air quality protocols to determine whether the game will go ahead.
More importantly, the use of these new air quality protocols have started the conversation about why rugby season in Australia starts in January, typically the height of bushfire season. 
"We talk about player welfare, we've got big men having to run around - they're in good condition but I'm hoping round one next year is not anywhere near January," said Brumbies coach Dan McKellar," [It's] dangerous, it really is."
Australian rugby is attempting to cope with warmer heat and poor air quality, but how long will the players be able to adapt?
As Australia learns to cope with its new normal, just a short hop over the Tasman Sea, the home of the legendary All Blacks is facing a pressing challenge of its own. 
New Zealand and the Troubles of Rain

New Zealand is home to one of the greatest rugby teams in the world, the All Blacks. In a country that prides itself on the game of rugby, climate change is going to have a major effect on the national sport.
The New Zealand Ministry of Environment projects that by the end of the century, the nation is likely to experience more frequent extreme weather events — such as floods — and increased rainfall. 
Floods have already proved challenging for the rugby clubs of New Zealand. In 2018, flooding in northern New Zealand caused the Tairua Rugby Field to become submerged. Similarly, Paeroa rugby club saw the worst flooding in years after a battering of severe rainfall.
The expected increase of floods in New Zealand pose a significant threat to New Zealand rugby since matches are played during the summer, the season when rains are expected to increase.
Besides floods, New Zealand is also planning to face growing numbers of climate migrants from the Pacific Islands region.
"New Zealand and Australia could absorb the whole of the population of the Pacific Islands," said New Zealand Climate Change Minister James Shaw. "But entire cultures and languages would be wiped out."
As the Pacific region deals with too much water and extreme smoke, another rugby powerhouse from the Southern Hampshire faces a growing drought and limited water supply.  
The Rugby World Champion's Battle for Water

This past fall, South Africa won its third Rugby World Cup. The win by the Springboks helped bring a message of hope to South Africa and the Southern Africa region.
The win came at a time when the region could use some good news. Recently, Southern Africa has been plagued with drought and with only one year of normal rainfall in the past five years. Thanks in part to this drought, the United Nations estimates that 45 million people across Southern Africa face severe food shortage.
South Africa has not been immune. One of the hardest hit regions is South Africa's Northern Cape province where farmers have struggled to keep both their families and animals alive.
"It's been an extraordinary drought," said Wildlife Ranching South Africa chief Adri Kitshoff-Botha. "It's not a one-year or two-year drought. In some areas we've seen it has been going now for six years." 
In 2018, officials in Cape Town — South Africa's second largest city — told its residents that the city was three month away from the day the it would run out of water: "Day Zero." Residents were limited to just to 50 liters of water per day — a single toilet flush typically uses about 10 liters.
No surprise then, that sports in South Africa are also feeling the strain. Drought had forced rugby in the South Africa's western province to be delayed three months because several pitches had been affected by the drought and were deemed dangerous to play on.
Similarly, Western Cape Rugby Union season was delayed until June 1 because of drought and poor conditions.
"Some of the fields are in a really bad state, and I believe there were quite a few injuries at the Cape Town 10s at the weekend because of the state of the fields, because it's just so dry," said Western Cape Rugby Union Deputy President Zelt Marais. 
Climate change will continue to put pressure on the water supplies of Southern Africa and continued drought will hamper the ability of rugby to be played safely, or even at all, if pitches are not able to be watered and kept in good shape. 
Too Many Shades of Green?

As we move over the Equator and into the Northern Hemisphere, climate change is also changing the game both Ireland and the United Kingdom. 
Climate change is warming our oceans and causing hurricanes and storms to become more and more powerful. For Ireland, a warming ocean means more powerful winter storms and colder temperatures. 
The potential of powerful storms poses a great threat to rugby in Ireland. More storms bringing greater rainfall and worse conditions for training and playing matches.
Increasing rainfall — especially from storms — will prevent training sessions and matches from occurring.
Due to Storm Dennis, the Irish Rugby Football Union had to cancel a public training session in Cork and move to an all-weather pitch instead. A rugby game played between Leinster and Cheetahs had to have part of the stadium closed due to the high winds and rain.
If games are not called off, then they will have to be play in cold, unpredictable weather.
In a recent Six Nations match between the Welsh and Irish women, weather conditions were extremely bad thanks to Storm Ciara.
"It was the worst weather I've played in, it was windy and cold but the main thing was that it was icy," said Welsh captain Siwan Lillicrap. "Those hailstones, we were cold to the core."
Ireland may be used to rain, but climate change will bring more intense storms and rainfall events that will drastically reshape how the sport is played.  
A Union that is Constantly Wary of Floods

Like Ireland and New Zealand, a warming global climate is bringing about more rainfall and floods to the British Isles.
Records held in the National River Flow Archives have pointed to increasing river floods across the UK. 
Already, golf, cricket, and football (or as Americans call it, soccer) are also suffering from wetter weather linked to climate change, according to a 2018 study by the Climate Coalition, a British campaign group. More rivers being flooded pose the potential for more rugby games to be called off because of waterlogged pitches.
Just last year, a rugby team in Derby had their brand new all-weather artificial grass pitch ruined from a combination of heavy rains and floods.
"It's the worst of the worst. We're on a flood plain so we're familiar with flooding but this was a big one," said Derby Rugby Club chairman Martyn Murney.
Storm Dennis brought torrential rain and floods to Wales and England. The storm severely impacted Welsh rugby with numerous clubs experiencing damages to pitches, clubhouses, and equipment. The effects of the storm caused the Welsh Rugby Union to set up a fund to provide financial assistance to Welsh clubs deeply affected.
And poor Scotland is not being spared either with fields being flooded with excess rain. 
Key Takeaways
The climate crisis is transforming the Earth, and with it the countries that have defined rugby for generations.
The Pacific Island nations of Fiji, Samoa, and Tonga that produced such legends of the game as Jonah Lomu now see increasingly powerful storms eroding their fabled beaches and flooding communities.
In Australia, extreme heat and choking smoke from climate-fueled bushfires at the height of rugby season have put a spotlight on player safety and led to new protocols.
New Zealand, home of the All Blacks, could be facing a future of not only of increasing rain and floods that inundate pitches and make training and playing matches more and more dangerous, but increasing migration from Pacific Island nations swallowed by rising seas.
World champion South Africa is living through year after year of drought that have helped bring the country's second-largest city, Cape Town, perilously close to running out of water and have pitches unsafe at times.
The UK and Ireland are also seeing increasingly regular storms and flooded pitches change the game.
And the Answer is…

So what can rugby fans do to help protect the sport they love? Get involved in the fight for climate solutions. Start by joining our email activist list and we'll keep you posted on how you can work for a just transition to clean energy that helps stop global warming – and keep the game alive for generations to come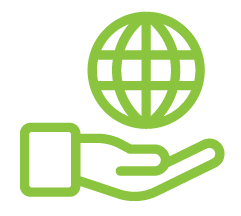 Before You Go
At Climate Reality, we work hard to create high-quality educational content like blogs, e-books, videos, and more to empower people all over the world to fight for climate solutions and stand together to drive the change we need. We are a nonprofit organization that believes there is hope in unity, and that together, we can build a safe, sustainable future.
But we can't do it without your help.
If you enjoyed what you've just read and would like to see more, please consider making a generous gift to support our ongoing work to fight climate denial and support solutions.