April 09, 2021 | 11:00 AM
Environmental Justice Leaders Are Finally Shaping White House Climate Policy
President Joe Biden and Vice President Kamala Harris have made environmental justice a core tenet of their climate action plans. Last week, they took an important step to bring the nation's most important environmental justice voices to the forefront of US climate action.
The White House announced the White House Environmental Justice Advisory Council (WHEJAC), a group of leaders with deep knowledge and expertise on the country's most important environmental justice fights. These experts represent a diverse cross-section of the nation, and we're proud to say that two of Climate Reality's board members are part of the council. Dr. Robert Bullard, often referred to as the "Father of Environmental Justice," and Catherine Flowers, who has dedicated her career to fighting for proper sanitation and water infrastructure for BIPOC and rural communities across the US, are among the 25 leaders who will guide the nation's environmental justice priorities.
This is an important moment for the climate movement.
For the first time ever, the White House is elevating the voices, perspectives, and expertise of frontline communities to formal advisory roles – a decision that ensures combating historical environmental injustice will have a seat at the table for some of the most important policy conversations.
WHEJAC members will provide critical input and recommendations to senior leaders across the government on how to address longstanding environmental injustices that contribute to and exacerbate systemic inequities, especially for communities of color.
As the Biden Administration ramps up its efforts to address toxic pollution and combat the climate crisis, these leaders understand how we can create healthy, thriving communities, and their leadership will be critical to successfully advocating for the needs of the people on the front lines of environmental injustice.
In addition to Climate Reality board members Dr. Bullard and Ms. Flowers, WHEJAC members include many Climate Reality Leaders and supporters who have attended or spoken at our trainings and supported our programs throughout the years. We are thrilled to see them recognized for their important leadership: 
Dr. Robert Bullard, Texas
Catherine Flowers, Alabama
Jerome Foster, New York
Kim Havey, Minnesota
Juan Parras, Texas
Beverly Wright, Louisiana
LaTricea Adams, Tennessee 
Jade Begay, South Dakota
Angelo Logan, California
This is a huge win for the environmental justice movement, but the reality is: we need more BIPOC leaders at forefront of climate action.
BIPOC communities have long endured the consequences of systemic racism and disproportionate exposure to fossil fuel pollution, despite often contributing the least to the greenhouse gas emissions driving the climate crisis. It's time to end this injustice, and all of us have a role to play.
If you're ready to take the next step, join us and be part of the fight for climate justice and clean energy solutions!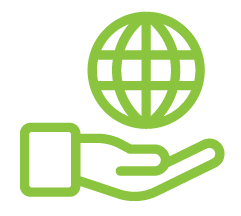 Before You Go
At Climate Reality, we work hard to create high-quality educational content like blogs, e-books, videos, and more to empower people all over the world to fight for climate solutions and stand together to drive the change we need. We are a nonprofit organization that believes there is hope in unity, and that together, we can build a safe, sustainable future.
But we can't do it without your help.
If you enjoyed what you've just read and would like to see more, please consider making a generous gift to support our ongoing work to fight climate denial and support solutions.