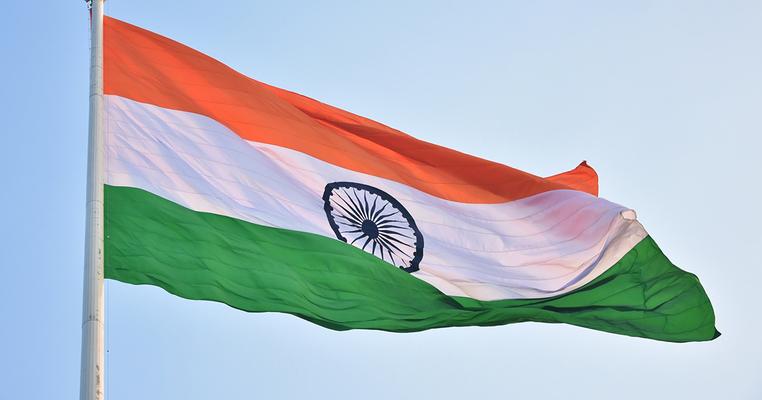 Exploring Climate Action Around the World: The Climate Reality Project® India
Initiatives like the "Teachers Training Program" and "Green Campus" are helping the Climate Reality India branch make a real difference — both for local communities and our climate.
Just like climate change itself, the fight for climate solutions looks different all around the world. In the US, cities and colleges committing to reach 100 percent renewable electricity has been instrumental in keeping emissions in check. Meanwhile in Brazil, the key fight is around preventing deforestation in the Amazon Rainforest and beyond.
The picture looks even more different in India. Home to the world's largest democracy and a growing population of over 1.35 billion as of 2018, the choices India makes on energy and development will have truly global consequences for our climate. And with scientists predicting even more killer heatwaves and floods for the country if temperatures keep rising, the stakes couldn't be clearer.
So how does a massive country that continues to invest in coal and other fossil fuels shift course? What can Indians do themselves to affect change and help cut emissions? Especially when the fate of the planet may well depend on the answer?
Climate Reality
®

India

For answers, we spoke with Aditya Pundir: the manager of Climate Reality India. Aditya's been thinking about these questions and managing a network of activists working to raise the alarm on climate and change attitudes across the nation.

For Aditya, shifting India into action on climate comes down to working strategically to raise awareness through trusted messengers, prove climate action and sustainability works, and empowering everyday people to fight warming.

While the India branch runs a wide range of campaigns and programs, making good on these goals comes down to three programs in particular.
Trusted Messengers Change the Conversation: Teacher Training Program
Climate Reality India's Teacher Training Program has a straightforward mission: provide teachers with the right tools and techniques to help young people and community members understand the causes and consequences of climate change, ultimately bringing about changes in attitudes and behaviors.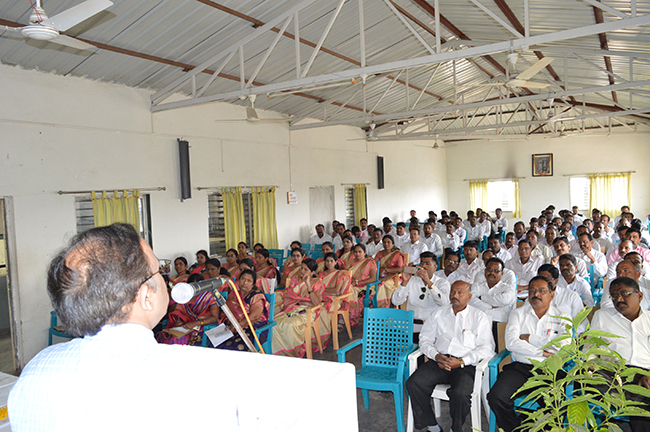 According to Aditya, this is the flagship initiative of Climate Reality India. So, how did it come about? And what has it accomplished?
Interestingly enough, this project was inspired by a cultural observation: that teachers are regarded as community leaders all across India.
As Aditya explained:
"India is a very large country. There's about 1.3 billion people...so, how can we possibly reach enough to make a difference? Through teachers. Teachers are trusted community leaders all across India. That's why we started providing them trainings, so that they could discuss the issue and inspire action."
Since 2010 when the branch was more commonly known as The Climate Project® India, the program has trained over 7000 teachers from 500-plus schools to discuss climate change with students and with their communities. This number includes 1836 teachers from 190 institutes in 2019. That's thousands of instructors prepared to raise awareness and inspire action all across the country.
Proving Sustainability Works: The Green Campus Program
In 2019, Aditya and others at The Climate Reality Project® India asked themselves, "How can we build on the momentum of the Teachers Training Program and make a more direct impact?" Raising awareness is important, but the team wanted to expand its reach.
So, the team created the Green Campus Program — a project that's shown fantastic promise by enabling schools to use less water, optimize energy efficiency, generate less waste, and be generally more sustainable.
The program focuses on three strategic steps:
1. Raising Awareness: Climate Reality Leaders and program staff train teachers to raise awareness of the climate crisis in students and school communities through the aforementioned Teachers Training Program.
2. Driving Action on Campuses: Activists work with school administrations to implement green measures in five key areas: air, water, waste, biodiversity, and energy. This can look like anything from installing solar panels to taking on energy retrofits.
3. Recognizing Success: At the end of the program, Climate Reality India provides schools and colleges a certificate and trophy, recognizing the work of students and schools in building a more sustainable future. In 2019, nine schools across the country were awarded.
As Aditya describes, this program is effective because, "It makes these green schools a model for youth and for the community to see and learn from."
Taking Action: Tree Planting
Forests are a critical tool for offsetting carbon emissions and for promoting the wellbeing of communities. For that reason, the Climate Reality India branch has supported the planting of trees through various partners and through Climate Reality Leaders.
One example is The Climate Reality Project® India's participation in the "Mission One Million" initiative.
On May 3, Cyclone Fani made landfall on the Indian state of Odisha, causing millions of people to lose their homes and livelihoods. In response, the branch and its members participated in an ambitious tree planting event. Specifically, activists planted thousands of fruit-bearing trees to help not just our climate, but also to provide food and economic opportunity to those most impacted by the hurricane.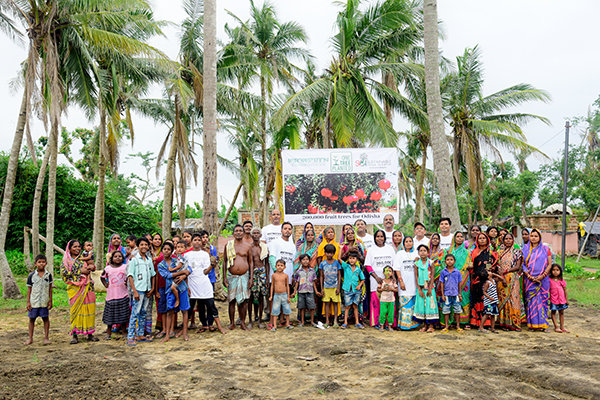 Similarly, last year the branch supported Climate Reality Leader Raj Mohan, founder of Sustainable Green Initiative, in planting and distributing 51,000 tree and mangrove saplings at Kumirmari island in Sundarbans, West Bengal. These are mangroves, which can store up to five times more carbon than the equivalent area of mature tropical forests and which can act as protective biological shields against natural disasters like cyclones and tsunamis.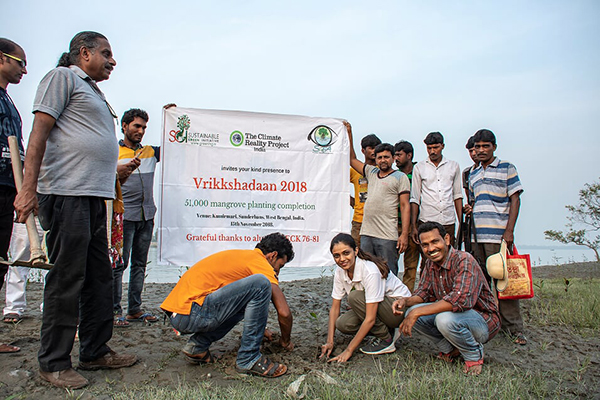 These are three of Climate Reality India's many initiatives. You can learn more about the branch's fantastic work at https://www.climatereality.org.in/
TAKE ACTION TO FIGHT THE CLIMATE CRISIS
At Climate Reality, we know that we can solve the climate crisis. But we also know that it's going to take bold action from passionate advocates all around the world.
That's why on October 10-11, we're partnering with TED for two incredible days of presentations and discussions exploring the future we want and how we get there.
If you're interested, we hope you'll join us! Learn more about 24 Hours of Reality: Countdown to the Future and request a presentation, visit www.24hoursofreality.org
By Diego Rojas