May 05, 2017 | 8:51 AM
Faces of the People's Climate March
On April 29, more than 200,000 climate champions mobilized for the People's Climate March, a massive march in Washington, DC and in cities across the country.
Alongside our founder and chairman, former US Vice President Al Gore, Climate Reality was there marching for our families. We marched for our air, our water, and our land. We marched for clean energy jobs and climate justice. And we marched for our communities and the people we love.
We were joined by many of our trained Climate Reality Leaders, activists committed to spreading awareness of the climate crisis and working for solutions. Our Leaders, like the overwhelming majority of Americans, demand action on the climate crisis and won't take no for an answer.
We talked to some of the Climate Reality Leaders present at the Washington march about their personal reasons for taking to the streets. Here's what they had to say:
David Ellenberger trained to become a Climate Reality Leader in Chicago in 2013. Since his training, the Denver resident has served as a mentor at trainings in Iowa, Miami, Houston, and Denver. David joined us in Washington, DC to speak out for those who can't speak up for themselves.
 
Kate Collardson of Monument, Colorado, is new to the Climate Reality Leadership Corps, having trained at our most recent event in Denver in March 2017. She marched to call for clean energy solutions to the climate crisis.
 
"I'm marching today in support of the solar industry," Kate told us.
Colin Rice, an attorney from Tampa, Florida also trained in Denver earlier this year and came to represent his home state.
 

Climate justice was a unifying theme of the People's Climate March, and it's what brought Orlando native Laura Betts, who trained alongside David in Chicago in 2013, to DC.
 

Sam Cowles is from Vermont and became a trained Climate Reality Leader earlier this year in Denver. He believes that millennial voices must be part of the conversation on climate solutions.
 
"I'm marching because I want the youth voice to be heard," Sam told Climate Reality as we gathered ahead of the march in Washington's John Marshall Park.
BECOME A CLIMATE REALITY LEADER

Join us for an upcoming Climate Reality Leadership Corps training and learn from former US Vice President Al Gore and renowned climate scientists and communicators about what's happening to our planet and how you can use social media, powerful storytelling, and personal outreach to inspire audiences to take action. Give us three days. We'll give you the tools to change the world. Learn more.
Why the People's Climate March Mattered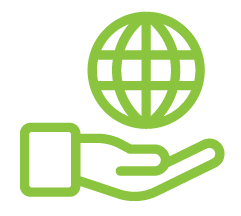 Before You Go
At Climate Reality, we work hard to create high-quality educational content like blogs, e-books, videos, and more to empower people all over the world to fight for climate solutions and stand together to drive the change we need. We are a nonprofit organization that believes there is hope in unity, and that together, we can build a safe, sustainable future.
But we can't do it without your help.
If you enjoyed what you've just read and would like to see more, please consider making a generous gift to support our ongoing work to fight climate denial and support solutions.