October 30, 2020 | 1:30 PM
Fight Voter Suppression: Bring Three Friends to the Polls
Less than a week from Election Day and the news is full of terrifying stories of voter suppression.
It's enough to make anyone first furious – and then maybe even despair. After all, it doesn't matter who you're voting for. We all deserve a say in the future of our country. No matter where we come from. No matter what we believe.
So what can you do?
First, if you see any kind of voter intimidation or suppression or someone tries to stop you from voting at a polling location, call the national Election Protection Hotline to report it:
English: 866.OUR.Vote (866.687.8683)
Spanish: 888.Ve.Y.Vota (888.839.8682)
Asian Languages: 888.API.Vote (888.274.8683)
Arabic: 844.YALLA.US (844.925.5287)
But don't stop there. Because we all have a role to play in fighting voter suppression not just in our communities, but across the country.
Get Angry –  Then Get Active

You have a superpower when it comes to fighting voter suppression. It's called "your friends."
That's because your friends (and honestly, your family) know you. They trust you. And when they're sick to death of campaign ads and celebrities telling them how important this election is, they'll still listen to you.
Use that power and reach out to three friends to make sure they're voting. Let them know what's at stake from your perspective and why you're standing up and speaking up for the country you want in this election. Sure, it may not feel like a natural conversation right away, but this is important.
Still wary and not sure where to start? Headcount.org has some commonsense tips:
Stay relaxed. Don't be judgmental. Be patient.
Avoid making them feel tricked or cornered into the conversation.
Remember, it can be very personal for some people to talk about voting.
Don't make them feel like you're trying to find out what their vote will be.
Be empathetic. Listen deeply and intentionally. Know when to stop.
Make a Plan for a Socially Distant Voting Party

Once your friends are on board with voting, make it easy for them to follow through. Bring them with you when you head to the polls or go drop off your ballot. (In a safe, mask-wearing, and socially distant way, of course.)
The bottom line here is that while powerful interests are trying to silence voters like you, you can fight back by enlisting your friends and adding three more votes in this election.
More votes equals more democracy and more voices deciding the future of this country.  And in the most important election of our lifetime, that's what it's all about.
Know where you're voting? What times your polling place is open? How late you can drop your ballot off?
This election is too important to leave to chance. Use our voting plan tool to make a plan for where, when, and how you'll vote – and bring three friends with you. Your voice matters, so make sure your vote is counted and your voice is heard this election.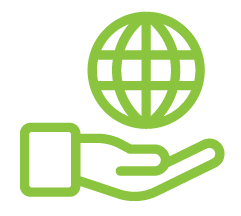 Before You Go
At Climate Reality, we work hard to create high-quality educational content like blogs, e-books, videos, and more to empower people all over the world to fight for climate solutions and stand together to drive the change we need. We are a nonprofit organization that believes there is hope in unity, and that together, we can build a safe, sustainable future.
But we can't do it without your help.
If you enjoyed what you've just read and would like to see more, please consider making a generous gift to support our ongoing work to fight climate denial and support solutions.