October 29, 2020 | 9:00 AM
Five of Our Favorite Tweets from Climate Scientists and Experts
We're here to help – here's a list of some of our most recent favorite tweets from climate scientists and experts that we're big fans of!
There are so many incredible climate experts on Twitter, working to spread the news about the climate crisis and how we can fight to protect our planet, but with more than 145 million daily active users, it can be easy to miss out on some interesting tweets!
Look no further – here are five tweets from some impressive climate experts that caught our eye:
1. Leah Stokes
 

If you're looking at the photos from the West Coast and thinking, "wow how terrible for *them*."

Remember: You don't live on a parallel planet. The heat waves? The hurricanes? The drought and flooding? That's climate change. It's happening to you too. pic.twitter.com/PkFFgAeATh

— Leah Stokes (@leahstokes) September 12, 2020

Leah Stokes is a Canadian political scientist, expert on environmental policy, and assistant professor of political science at the University of California, Santa Barbara. If that's not impressive enough, she also is the author of Short Circuiting Policy and contributed to the anthology All We Can Save, a collection of essays written by influential women in the climate space.  
Leah's tweet makes it clear: we're facing the midst of a climate crisis here and now. While devastating fires and intensifying hurricanes may not be directly impacting your city, we're all experiencing the impacts of the climate crisis first-hand and have a responsibility to act.
2. Peter Kalmus
 

I know I'm one of the more extreme voices advocating rapid climate action. I predict that over the next few years the more "mainstream" voices will sound increasingly like mine.

It's a question of empathy. To me, the future feels real, and I empathize with our future selves.

— Peter Kalmus, the people's climate scientist (@ClimateHuman) October 9, 2020

We definitely agree with Peter Kalmus' tweet – it's time to empathize with our future selves and future generations by taking climate action now. We're inspired by climate advocates like Peter and the thousands of Climate Reality Leaders around the world fighting for a safer, healthier planet for all. 
Peter Kalmus is an American climate scientist at NASA's Jet Propulsion Lab, climate activist, and author of Being the Change: Live Well and Spark a Climate Revolution. He uses satellite data and models to study the climate crisis, focusing on boundary layer clouds and ecological forecasting.
3. Eric Holthaus
 

Epsilon is now a major hurricane. Along with Delta, 2020 is the first time in history there have been two Greek-named major hurricanes in a single season.

We are in a climate emergency. https://t.co/PWbShCHjuV

— Eric Holthaus (@EricHolthaus) October 21, 2020

As a meteorologist, climate journalist, and author of The Future Earth, Eric Holthaus covers breaking climate news, including the record-breaking 2020 hurricane season.
At the time of writing, Zeta impacted the Yucatan Peninsula as a hurricane and now the storm is headed toward the US, possibly once again becoming a hurricane.  If the name – coming from a letter in the Greek alphabet – sounds unusual, that's because it is. Hurricanes and tropical storms in the Atlantic Basin are named in the alphabetical order they're discovered in a season (minus Q,U,X,Y, and Z). This year is the second time in recorded history we've had so many storms that we've run through all the standard letters and been forced to use this many Greek letters.
The bottom line is that warming ocean water caused by the climate crisis is a key factor in the intensification of hurricanes. Additionally, the warmer air allows for wetter hurricanes, which can create even more destructive storms.
4. Ploy Achakulwisut, PhD
 

And also your kids' lungs

My study with @SusanAnenberg et al. found that ~30% of new childhood asthma cases in LA and SF could be attributed to traffic pollution: https://t.co/sYmYC1rC5R https://t.co/tcuOqp0k7T

— Ploy Achakulwisut, PhD (@_aploy) September 23, 2020

Ploy Achakulwisut is a scientist with the Stockholm Environment Institute (SEI) where she works on climate policy, air pollution, and public health.  She has also served as a SustainUS youth delegate to the 2014 United Nations climate negotiations and led campaigns to engage youth and academics in climate advocacy.
The climate crisis is a public health crisis – Ploy's tweet covers a study she worked on, showing that pollution has a direct impact on public health. Around 30 percent of new childhood asthma cases in Los Angeles, California and San Francisco could be attributed to traffic-related air pollution.
5. Mary Annaïse Heglar
 

"We live today in the age of crisis conglomeration. It is no longer useful or honest or even smart to look at any of them through a single lens... Myopia is canceled. It is a luxury, and illusion, we can no longer afford." My latest in @RollingStone https://t.co/ozWo7dEDWS

— Crazy Bat Lady (@MaryHeglar) October 4, 2020

We were so excited to see this tweet and article from Mary Annaïse Heglar, a climate justice writer and host of the Hot Take podcast who covers the climate crisis with a feminist, race-forward lens.
This tweet explains 2020 very well and how we're living in a moment where multiple crises intertwine. Facing climate change and racial justice head-on in the middle of a pandemic, we're in a moment of reckoning where we need to take action because the climate fight is a racial justice fight.
Take action now

Inspired by these tweets to join the climate fight? Join our email list today to get the latest updates from us and learn how you can become a climate advocate! 
Even though we're living in a virtual landscape and unable to join together in-person to fight the climate crisis, we're making strides online to continue educating and spreading the word. Learn more!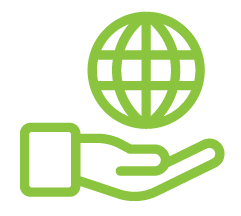 Before You Go
At Climate Reality, we work hard to create high-quality educational content like blogs, e-books, videos, and more to empower people all over the world to fight for climate solutions and stand together to drive the change we need. We are a nonprofit organization that believes there is hope in unity, and that together, we can build a safe, sustainable future.
But we can't do it without your help.
If you enjoyed what you've just read and would like to see more, please consider making a generous gift to support our ongoing work to fight climate denial and support solutions.