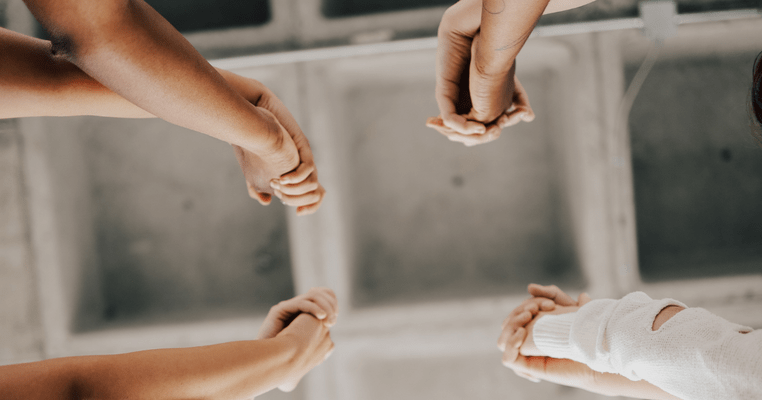 Five Women, Five Countries, Five Questions: Meet Climate Shero Malika Yates
Each week of Women's History Month, The Climate Reality Project is proud to feature a climate shero from around the world who is working to fight climate change and build a better community.
Climate change disproportionately effects women all around the world, and everyday women are stepping up to act on climate to positively impact their communities.
For Women's History Month, we sat down with five incredible women Climate Reality Leaders across the world to answer five questions about the interconnectedness of womanhood, the impact of the climate crisis, and their work within their communities.
Next up in the series is an outstanding leader from Delaware, USA.
Meet Malika Yates.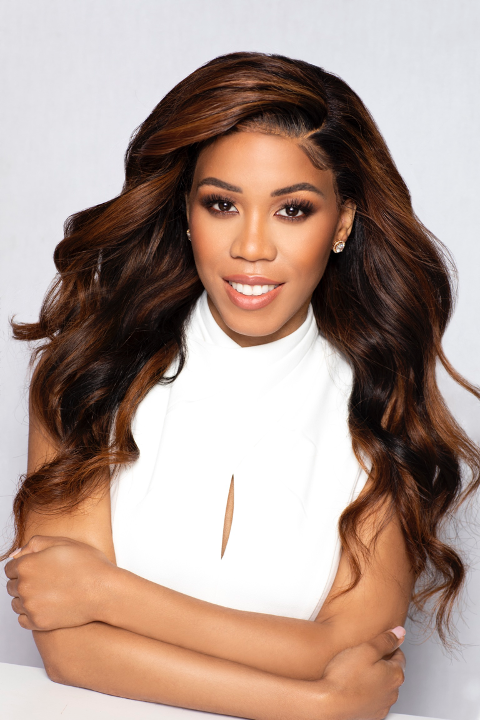 Living by the motto "A simple act of kindness creates an endless ripple," Malika Yates is dedicated to providing resources and education to build an environmental and sustainable future globally. Crowned Elite Miss Delaware Earth 2019 and 2020 and founder of The Global Ripple Effect Project, Malika organizes community cleanups, food drives, tree planting, and other eco-driven efforts to help underserved peoples.
She has been a mentor at the Climate Reality Global Trainings and is currently a mentor with Girl Up. As chair of the Climate Reality Project: Delaware chapter, she was proud to work on the New Castle County Climate Coalition and get it passed on the local level. She started the environmental podcast Earth Talk and leads an eco-education series. Malika has proven her commitment to making ripples globally, and is truly a climate leader in her own lane!
How did you get involved in the climate fight?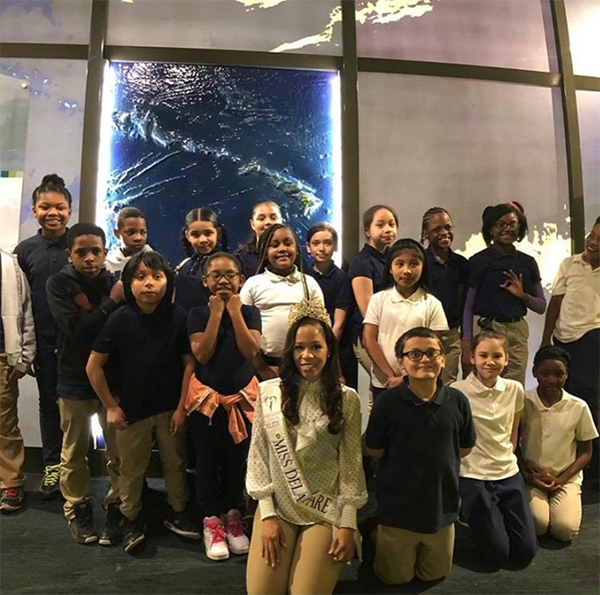 My passion for advocating for an eco-friendly, healthy, and sustainable environment filled with kindness comes from my upbringing. My mom taught me how to protect and persevere our environment at a young age. She showed me the importance of service to communities and people in need by taking me with her when she volunteered in communities. When we lived in a marginalized community, she showed me how to be kind to others when she would buy all of the neighborhood children ice cream. These lessons and experiences helped shape who I am today and are part of the reason many say I have a big heart. As a result, I dedicate my life to helping marginalized communities.
How does your perspective and experience as a woman shape your work?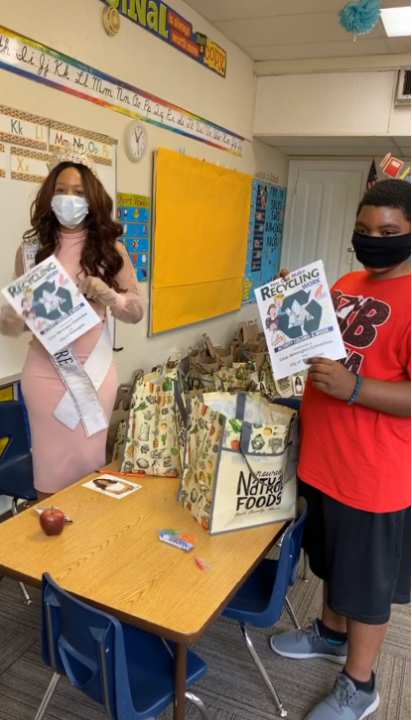 As a woman, I am nurturing, and I appreciate nature's essence. Seeing every day as an opportunity to be kind and give back to our earth, animals, and people, I am dedicated to being of service to communities locally and globally.
How have you seen climate change affect your life and your community?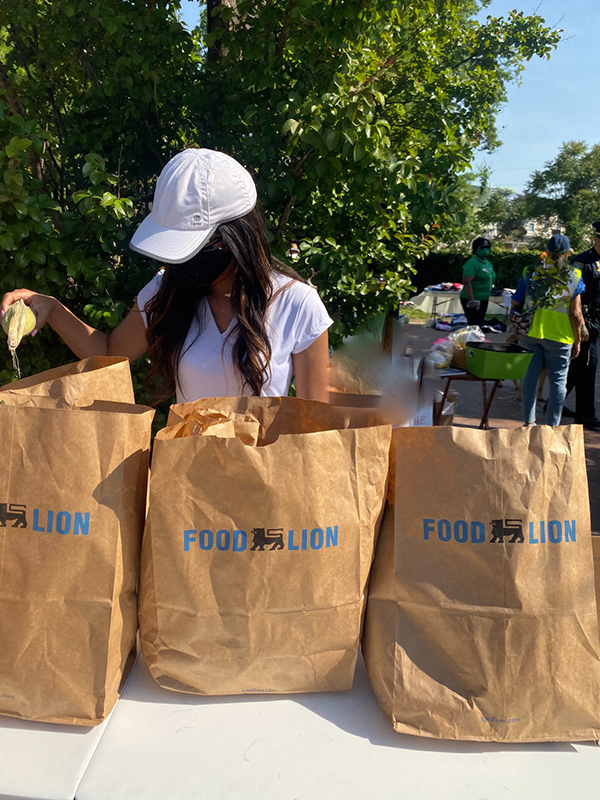 Growing up in the suburbs and an underrepresented community, I experienced climate change firsthand. In the suburbs, I rarely saw litter, we had access to clean drinking water and healthy food options, and it was safe to go outside and play with my friends.
However, when we moved to a marginalized community, everything changed. There was litter everywhere; the school playground was filled with trash, drug bags, needles, and more. We were in a food desert. Locally there were corner stores that sold unhealthy food options. The closest healthy food store was far away. For single mothers like mine, you'd have to catch the bus, call a cab, or your local hac. (a person who would drive you where you needed to go, like a cab or Lyft/Uber driver). My school was not far from a power plant that polluted the air. As a result, I have asthma and respiratory issues. I will never forget the day our water was not safe to drink. Because of this, I advocate for healthy food, clean air, and clean water for all.
Through my environmental nonprofit, I create urban gardens in marginalized communities to provide communities with healthy food options for generations to come and plant trees to provide clean air and clean water to residents in marginalized communities throughout the state of Delaware, surrounding states, and beyond. I provide healthy food options and cooking demos, eco-friendly and sustainable essential items, and more to low-income and underrepresented communities. I created an eco-education program to teach to students and communities locally and worldwide.
What are the biggest challenges you've faced in your work?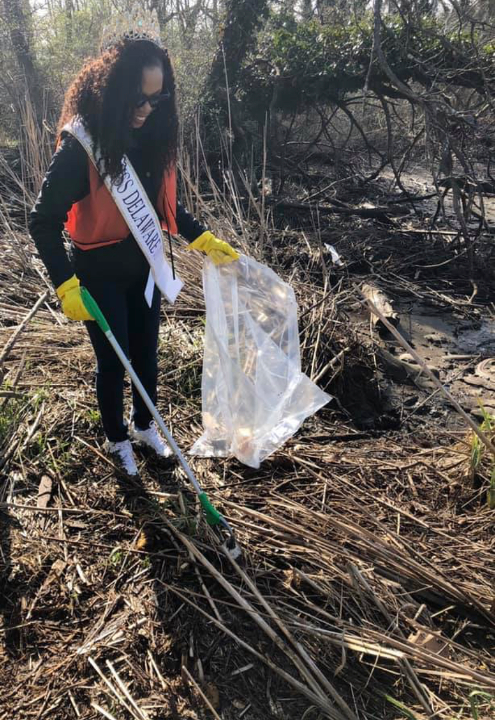 Getting funding for my nonprofit's environmental initiatives has been challenging. Not having enough money to support our mission has not been easy to help all the communities we set out to empower and transform. The lack of funding is due to the lack of information and resources. Being a new founder of an environmental nonprofit, I do not know where to look for local grants and opportunities. Google does not populate every grant. Some grants require you to have large amounts in your account. However, when you first start a nonprofit, that number may not be realistic. Yet I remain optimistic everything will work out, and we will be able to afford to uplift and transform marginalized, frontline, and low-income communities.
What advice would you give other women who want to make a difference like you?
I know it is easier said than done but trust the timing. It all starts with a dream. The dream I had when I was six years old of teaching my eco-education program became a reality in adulthood. You, too, can achieve your dreams/goals. All you have to do is believe in yourself, and anything is possible. Strive to be the best version of yourself every day and be a role model for future generations of young women like you because you cannot be what you cannot see. So be brave and take a chance on yourself. Never give up.
----------------
This is one article in a series with five women Climate Reality Leaders asking five questions about their climate impact in their country. Read the rest of the stories and sign up for our email list.
Did Malika inspire you? Learn more here on how to become a Climate Reality Leader and start making an impact today.