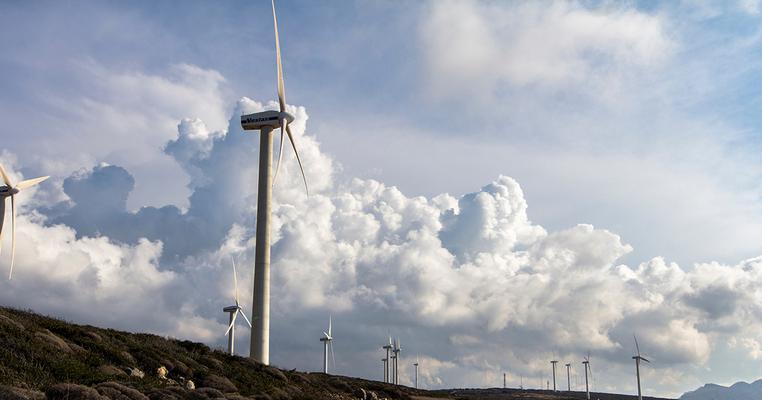 Former Coal Communities Turn to Renewables
Renewable energy is rekindling economic opportunity in formerly coal-dependent communities all around the world.
Dozens of countries worldwide are cutting their coal use at a staggering pace. Part of this change is due to public opposition to fossil fuels — but a huge part is also due to plain economics. Because increasingly, the plummeting cost of alternatives like wind and solar is making it harder for the coal industry to compete.
This might be great news for the planet, given that coal produces more carbon dioxide per unit of energy than any other source in common use. But it's also crucial to acknowledge that, as a result of this decline, communities dependent on coal are hurting. For many of them, coal has put food on the table for generations.
However, there is hope. Both for our planet and for these communities.
The same renewables replacing coal are also renewing economic opportunity in coal country all around the world.
YORKSHIRE, UK
For decades, Yorkshire was one of the major coal-producing regions of the UK. But today, the energy landscape there is drastically different.
In 2015 the region's last deep coal mine, Kellingley Colliery, closed, making headlines across the country. Given that over 50 mines once operated in the region, this was nothing short of a historic day for Yorkshire.
As the region's coal chapter ended, however, another one was beginning. Today, just 40 miles east of Kellingley Colliery, some of the biggest wind turbines in the world are being produced at the Siemens Gamesa wind turbine plant in Hull. Hornsea Project One, for example — now among the largest windfarms in the world — is being produced there and will operate off the Yorkshire coast.
Critically, this single wind turbine plant has over 1,000 employees. What's more, Hull could add over 6,000 green jobs over the next 10 years.
Really, the Yorkshire region's shift toward renewables is an excellent snapshot of the country as a whole.
While in 2010 the UK generated 75 percent of its electricity from natural gas and coal, by 2020 these sources accounted for just 40 percent, with coal generation plummeting from 41 percent in 2012 to about 2 percent in 2019.
What's more, in 2018 low carbon and renewable energy projects contributed over 46 billion pounds (over $63 billion US dollars) to the UK economy and employed nearly a quarter of a million people.
WEST VIRGINIA, US
A 2020 report from the Energy Information Administration estimated that coal plants would provide just 19 percent of US electricity for the year, falling below renewable sources of power for the first time ever. Another report by the Institute for Energy Economics and Financial Analysis estimates that by 2025, coal could make up 10 percent or less of the electricity generated in the US.
Like for many other Appalachian states, this decline spells trouble for West Virginia: a state well-known for its history with coal production. In fact, the industry there already faces difficult lows.
Though as recently as 1978 West Virginia coal mines employed over 60,000 people, in 2019 they only employed about 14,000. Overwhelmingly caused by automation, this drastic decrease has contributed to everything from nation-leading poverty rates to reduced life expectancy to underfunded county and state governments.
Fortunately, to the benefit of these communities and the environment alike, growth in renewables does appear to be on the horizon.
Take the recently approved 110 MW Black Rock wind farm in Grant and Mineral counties, for example. As Clearway, the company behind the project, describes: "During construction, Black Rock will create at least 200 jobs and generate millions of dollars of spending in the local community."
What's more, it will pay hundreds of thousands of dollars in taxes to neighboring counties and to the state of West Virginia. That, and donate $50,000 to local nonprofits every year throughout the project's lifespan.
That's just one example, but dozens of wind and solar projects are already bringing new opportunity to communities across the state.
LADA, SPAIN
Though formerly synonymous with coal production, the parish of Lada in the Asturias region of Spain saw its last coal plant close in 2020. As a result, hundreds of coal workers faced the risk of becoming unemployed.
But Iberdrola, the company responsible for replacing that coal plant with a 130 MW wind power project, prioritized a just transition for them.
As the company website describes, investment in these wind projects amounts to over 100 million euros (over $121 million US dollars) and will create jobs for some 1,200 people — many of them, retrained former coal industry employees.
But that's just beginning. Iberdrola's just transition plan also includes the creation of "Citizens' Innovation Platforms" to promote local entrepreneurship, and "circular economy projects," such as installing recycling plants to turn ash, slag, and plaster from old coal stations into new construction materials.
Fortunately, this project well captures what's happening across the entire country.
In 2018, Spain announced its national "Just Transition" plan: an ambitious policy that aims to see the country draw 75 percent of its electricity from renewables by 2030. As a result, the country has already closed most of its coal mines and is retraining hundreds of workers in clean energy jobs and environmental restoration.
Spain is proving that, with proper planning and collaboration with the private sector, a transition to clean energy that prioritizes displaced workers is more than possible.
LATROBE VALLEY, AUSTRALIA
Australia is consistently the fourth-largest producer of coal in the world – and the ninth largest consumer. Undeniably, throughout most of the country coal is still king. But today, incoming renewable energy projects are signaling the start of a just transition to renewables.
The Delburn Wind Farm in the state of Victoria's Latrobe Valley, for example, is just one of these projects.
This 300 MW wind farm will help replace the power previously provided by the Hazelwood plant: a coal facility shut down in 2017 that used to be among the world's most polluting power plants.
Scheduled for construction in 2022, the wind farm will be located just miles from where the Hazelwood plant once operated. Crucially, the project will inject over $3 million a year to the local economy.
That's just one renewable energy project, but for Latrobe Valley the impact of this ongoing transition has been clear: while the closure of the Hazelwood plant prompted fears of mass job losses, today the region's unemployment rate is 5.7 per cent — down from 8 percent when the plant closed.
JOIN THE MOVEMENT FOR SOLUTIONS
The fact of the matter is that we don't have to wait for clean energy – it's already here today. And you can help support a healthy, prosperous future powered by it.
Ready to take action?
If so, join our activist email list today! We'll keep you posted on the latest developments in climate policy and what you can do to help solve the climate crisis.
By Diego Rojas