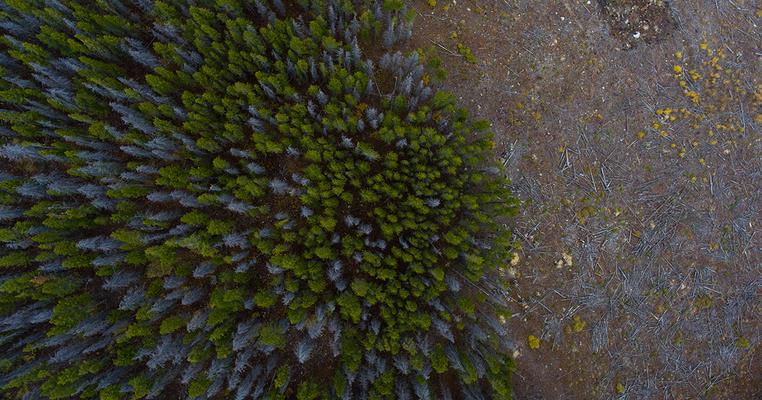 Four Ways the Climate Crisis is Impacting Colorado
How is Colorado affected by climate change? And what can be done?
5 Minute Read
(Ed. Note: This post was lightly updated on March 17, 2022 to provide additional information on Climate Reality's upcoming, free, in-person climate advocacy training in Las Vegas, Nevada from June 11-13, 2022. For further information or to apply for the training today, click here.)
It's official. Last year was the hottest ever recorded. And if you think that sounds familiar, it's because 2014 and 2015 each once held the same record. 2016 smashed 2015's record by a wide margin, logging in at 1.69 degrees Fahrenheit warmer than the twentieth century average.
It might not seem like much to you – maybe you're not a fan of cold weather – but here in Colorado, we kind of depend on abundant snow and the cool weather that makes it possible. After all, it powers a huge part of our economy. Here are four major ways that residents of the Centennial State are seeing the impacts of climate change right now.
1. Heat
We'll start with the obvious: thanks to climate change, Colorado is getting warmer. In fact, Colorado is one of the fastest-warming states in the country. The state's annual average temperatures have already increased by 2 degrees Fahrenheit over the past 30 years, and looking forward, Colorado's average temperatures are expected to be one-and-a-half to two times greater than global averages, due in part to its latitude and geographical location far inland.
That doesn't just mean that our winters are warmer. Our summers are getting even hotter, too. And thanks to the urban heat island effect, our cities (Denver, in particular) are retaining even more heat.
The results are, well, stressful, to say the least. Increases in heat can mean increases in serious illness and death. Additionally, increased heat can result in more air conditioning useage and higher electricity demand, energy system stress, and increased chances of brownouts and power outages. Without power, you can't cool off. So infants and young children, people over 65, those already ill, athletes, outdoor workers, and residents of low-income neighborhoods are all especially vulnerable to illness and death resulting from heat stress. Excessive heat can also aggravate existing human health conditions like respiratory issues and heart disease.
To top it all off, rising temperatures may reduce air quality by increasing the formation of ground-level ozone, which is a key component of smog. This may be problematic in areas such as Metropolitan Denver and the North Front Range, which struggle to meet the national ozone standards.
2. Snowpack
You can guess what is next on Coloradan's minds when it comes to increasing temperatures — snow!  
The mountains of Colorado receive nearly half of their annual precipitation in the form of snow. The state relies on regular, consistent snowfall to power its ski season and fill cool mountain springs with water for farms and residents alike.
Unfortunately, most projections for Colorado's spring snowpack show declines for the mid-twenty first century due to the projected warming, leading to a ripple effect on the water supply.
The timing of snowmelt and peak runoff has already shifted earlier in the spring by one to four weeks as compared to the long-term average across Colorado's river basins over the past 30 years. And since 2000, snowpack has generally been below average in all of Colorado's river basins.
Shorter, warmer winters are challenging outdoor recreation such as ice climbing and skiing. Ice climbing routes at popular local spots such as Silver Cascade are getting more unpredictable. Along with the other winter sports, a warming world threatens Colorado's outdoor businesses, ski companies, and colleges that have traditionally emphasized outdoor education and recreation.
Join the 100% Committed community in shifting to clean energy to help protect the snow that fuels our dreams and feeds our families.
3. Drought
With lower and lower levels of snowpack, we're already seeing a "trickle-down" effect, resulting in drought.
The Colorado River system is a vital source of water for agricultural and urban areas for more than 33 million people across Arizona, California, Colorado, New Mexico, Utah, Wyoming, and Mexico. The river has experienced persistent drought much of the time since 2000. With Colorado's population following urbanization trends and expected to potentially almost double in the next 40 to 50 years, the intensive ongoing water consumption does not fare well in the face of the climate crisis.
In one study from 2014 quantifying the economic importance of the Colorado River, the anticipated direct loss for the State of Colorado was estimated at more than 1.1 million jobs and approximately $60.5 billion in labor income. This is assuming a shortfall in water availability of the Colorado River for one year with no other sources of water to compensate.
4. Wildfires
Warm and dry conditions associated with the climate crisis may also increase the frequency and extent of wildfires across the Rocky Mountains. That's because rising temperatures and earlier snow melt mean that forests are potentially drier for longer.
We're already starting to see the impact. Wildfire seasons are increasing in length and the number of large fires is increasing in the western US, which includes Colorado.
Over 4,000 wildfires in 2012 led to record losses in Colorado. At least six people perished; 384,803 acres burned; 648 structures were destroyed; and $538 million in property losses resulted. The Waldo Canyon fire ranks among the top 10 costliest fires in the US with an estimated $450 million in losses.
Then, in 2013, Colorado was listed as the third-most wildfire-prone state in the US. Nearly 374,000 households, or about 17 percent of the state's total, were reported at high or extreme risk from wildfire.
Help Colorado Confront the Climate Crisis
The need for action to confront the climate crisis and accelerate a just transition from fossil fuels to clean, renewable energy couldn't be clearer.
That's why – from June 11-13 in Las Vegas, Nevada – The Climate Reality Project and former Vice President Al Gore will host the 49th Climate Reality Leaderships Corps training for climate activists across the US Southwest.
This summer's Las Vegas event marks our first in-person Climate Reality Leadership Corps training since 2019. (Click here to review our COVID-19 protocols.)
And it comes at a critical time.
Across the US Southwest, people are feeling the effects of the climate crisis. Most noticeably, they're feeling the heat.
In recent years, summers in the region have become an endless series of record-breaking heat waves. And decades-long droughts are drying out rivers and reservoirs, creating thousand-acre tinderboxes just waiting for the next wildfire. All the while, the most vulnerable among us are suffering the impacts of this crisis first and worst.
But with vast, open desert spaces providing some of the nation's highest solar potential, the region can also be a major player in helping to power the just transition to a clean energy future.
The two-and-a-half day free Las Vegas training provides those ready to make a difference in the region with the tools, knowledge, and networks to mobilize communities and drive real action for climate solutions.
As we've long said here at Climate Reality: Give us three days. We'll give you the tools to change the world.