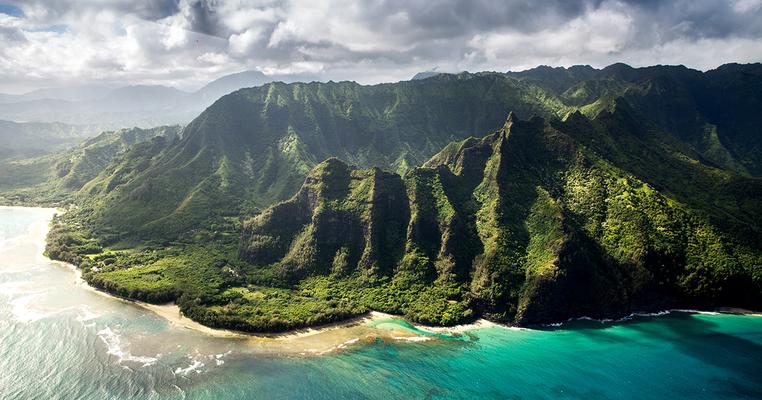 How the Climate Crisis is Affecting Hawaii
The US state of Hawaii is paradise. But with the growing threat of climate change, its vast natural wonders are in great danger.
Do you dream of sandy beaches, tropical weather, and crystal-clear waters? You'll find all of that and more in the picturesque state of Hawaii.
The Aloha State has it all with its rich culture and diverse flora and fauna. It's no surprise then that over 10.4 million people visited the state in 2019.
Hawaii is home to two of the most active volcanoes in the world, thousands of acres of coral reefs, and countless other natural marvels. Not only that, but 90 percent of the species found in the state's 50 state and two national parks are unique to the islands.
This is just a short list of what Hawaii has to offer, but with the growing threat of climate change, these natural wonders are in danger.
Those who live on the islands know what's at stake. That's why Hawaii was the first state to adopt a law aligning with the Paris Agreement, and in 2016, Governor David Ige signed legislation that pledged to make the state carbon-neutral by 2045. But with climbing temperatures, changes in rainfall, and rising sea levels, Hawaii is already being impacted by the climate crisis.
Rising Temperatures and Acidification
Over the last century, the planet's average surface temperatures have increased by about 2 degrees Fahrenheit. From 1971–2010, average global temperatures near the surface of the ocean increased by about 0.2 degrees Fahrenheit per decade.
The rising ocean temperatures and increased acidification have damaged Hawaii's coral reefs and marine ecosystems. Since the beginning of the Industrial Revolution, the acidity of global surface ocean waters has increased by about 30 percent and could increase by as much as 150 percent by 2100. As temperature rise, coral will expel the algae living in its tissues, causing it to turn white and often die in a process known as coral bleaching.
This phenomenon has become increasingly common over recent years. In 2014, a hot spot known as "the blob" began forming in the Pacific, spanning from Mexico to Alaska, and causing a mass bleaching event in Hawaii.
With temperatures on the rise, coral bleaching is expected to occur annually as soon as 2040, making it nearly impossible for them to recover. And this loss of coral will decrease coastal protection, making flooding more likely.
Additionally, the damage to coral reefs would have a profound effect on the marine ecosystem. Hawaiian reefs are home to a diverse range of species not found anywhere else on the planet.
And of course, coral reefs are also a major source of revenue for Hawaii's economy through tourism and commercial fisheries, covering around 38 percent of the ocean area around the islands. That number could fall to 11 percent by 2050 and just 1 percent by 2100.
This would result in $1.3 billion lost per year in 2050 and $1.9 billion by 2090.
>> Learn more: How is the Climate Crisis Affecting the Great Plains? <<
Drought
Rainfall in Hawaii has been decreasing over recent years, but because climate models vary greatly from one emissions scenario to another, and exist alongside climate phenomena like El Nino, scientists are unsure whether and to what extent this trend will continue. The historical trends, however, are crystal clear.
Severe droughts have become more common and occur in both the wet and dry seasons, affecting all five major islands. Freshwater streams and rivers across the islands have experienced flow reductions over the last century too, reducing water availability for people and ecosystems.
The limited amount of freshwater has a disproportionate impact on Hawaii's Native peoples as the increased droughts threaten the growth of important traditional food sources, like taro and breadfruit.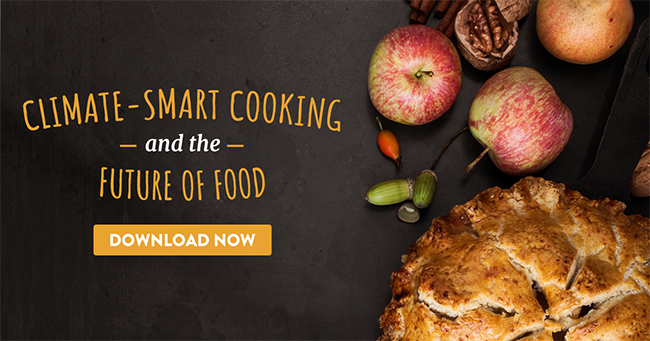 Rising Sea Levels
Global sea level rise is projected to reach around 3.2 feet by 2100 (or earlier) if current emissions trends continue. When sea levels rise, existing hazards like waves, hurricanes, extreme tides, and tsunamis can become even worse.
Rising sea levels also accelerate coastal erosion, a process which has resulted in collapsing cliffs and wetland migration. In one 2012 study, over 70 percent of beaches in Kauai, Oahu, and Maui were found to be experiencing long-term coastal erosion.
Other coastal impacts associated with sea level rise include storm surges, increased flooding, and elevated groundwater tables, threatening natural environments across the islands.
Sea level rise compounded with the loss of coral reefs due to mass bleaching events amplify the risks and make these problems even worse.
Native species, such as green sea turtles, Hawaiian monk seals, and the endangered Laysan finch, are also at risk from rising seas.
Island freshwater sources have already experienced saltwater contamination due to rising sea levels and this is expected to continue, significantly impacting food and water security across the state.
Ecosystems are not alone in weathering this threat. Man-made coastal infrastructure is also in danger, and if damaged, could severely hurt the Hawaiian economy because of potential decreases in tourism.
For example, surfers and vacationers alike depend on two paved lanes to reach the famous Pipeline and Waimea Bay breaks. Most of this coastal highway, in addition to the many other coastal roads in the state, will soon be underwater due to rising seas, storm surges, and extreme flooding, according to scientists.
Studies have shown that 70 percent of Hawaii's coastline is already eroding. This puts houses and buildings that lie near the shoreline at risk of collapse. Already, giant sandbags are being used in front of some structures to protect them.
As with other climate change-related issues, Hawaii's Native communities are especially vulnerable to the effects of sea level rise and erosion. Many of these communities are located in coastal areas, where increases in flooding threaten to destroy land, culturally significant structures, and coastal artifacts.
These floods are projected to impact almost 550 Hawaiian cultural sites and could displace about 20,000 residents.
>> Read on: How is the Climate Crisis Affecting Ohio? <<
What You Can Do
Even as Hawaiians contend with some of the worst impacts of the climate crisis, it's important to remember that we can still turn the tide and prevent the worst impacts.
The threats ahead from the climate crisis couldn't be clearer – that's why it's time to act on climate. There's no time to waste.
Take action today by urging your members of Congress to make climate action that creates jobs and builds healthy communities a top priority – in 2021 and beyond.