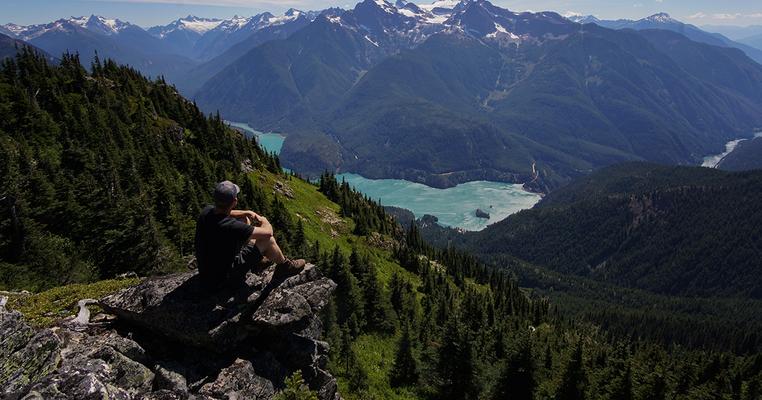 How Is the Climate Crisis Affecting the Pacific Northwest?
Find out how the climate crisis is affecting the Pacific Northwest and what citizens can do to make a difference.
Where else in the United States but the Pacific Northwest can you visit one of most charming cities in the world, explore beautiful snowcapped mountains, and spend an afternoon relaxing on the beach – all in the same day? Known for its extraordinary natural beauty and fiercely independent characters, the region is now making the headlines for a different reason altogether. Namely, the many ways a warming climate is transforming the environment.
Here are some of the biggest changes hitting the Pacific Northwest because of the climate crisis — and a few ways regular citizens can take action and make a difference, wherever they call home.
Threatened Water Resources
If there's one thing the Northwest is known for – even more than coffee and Twin Peaks – it's water. Specifically, rain and in higher elevations, snow. But with the climate changing and temperatures rising, the snow on those white-capped mountains is melting quicker and sooner than ever before, with the potential to alter the water cycle throughout the region.
With warmer days, snowpack in the Cascade Mountains, which range from southern British Columbia through Washington and Oregon to Northern California, has decreased by about 20 percent since around 1950. In some areas, snowmelts are now beginning up to 30 days earlier than normal, which affects the timing of when and how streams flow -- and can increase competition for water downstream.
The effects spill throughout the region. With less water running down mountain streams in summers, scientists expect less water will become available to power the region's hydroelectric dams. And because the Northwest generates 40 percent of the nation's hydropower, there could be real economic consequences in the region and beyond.
The image above shows the projected changes in water runoff and streamflow for 2040, as compared to 1915–2006.
Increased Sea Level Rise
One of the most severe threats to the Pacific Northwest is the danger of seas rising up the Oregon and Washington coasts. Scientists predict global sea levels may rise between 1.6 and 3 feet by the end of the century, putting Seattle, and many other cities, at risk of developing new and unwanted beachfront properties.
It's not just the places right on the beach at risk either. About 140,000 acres of the coastal region are within 3.3 feet of high tide. Low-lying areas, including Puget Sound, are at especially great risk to rising sea levels and storm surge. Flooding and erosion from sea-level rise are likely to damage homes, highways, public transportation systems, and threaten marine life and coastal ecosystems.
The image above shows areas in Seattle that are projected to fall below sea level during high tide by 2100. The map shows three different levels based on medium and high projections, as well as a higher projection that includes storm surge.
Record-Breaking Wildfires
Forests, which make up nearly 50 percent of the Northwest landscape, have experienced a surge in wildfires in recent years partly due to the climate crisis. Oregon and Washington had their most severe wildfire season in 2015 when more than 3,800 fires burned more than 1,600,000 acres.
Why the jump in wildfires that year? The first six months of 2015 were the warmest Oregon and Washington witnessed since record keeping began. There was also less precipitation, which led to poor snowpack and reduced streamflow throughout the winter and spring seasons. These dry changes made it more likely for forests to catch fire when lightning struck – which it did, 51,019 times between June 1 and September 15, 2015.
This map displays the projected increase in forests area burned from a 2.2-degree Fahrenheit warming in average temperature.
What You Can Do
If the Pacific Northwest is going to meet the challenge of the climate crisis, citizens, business leaders, communities, and local and federal governments will need to work together to cut emissions and accelerate the shift to clean energy.
Whether you live in the Pacific Northwest or anywhere else, apply and you could work with former US Vice President Al Gore and renowned climate scientists and communicators to learn about what's happening to our planet and how you can use digital tools, powerful storytelling, and personal outreach to build real momentum for solutions and inspire communities to act.
We don't have time to waste. With the crisis transforming our planet more and more every day, we've got to fight like our world depends on it. Learn about becoming a Climate Reality Leader and make a difference when it matters.