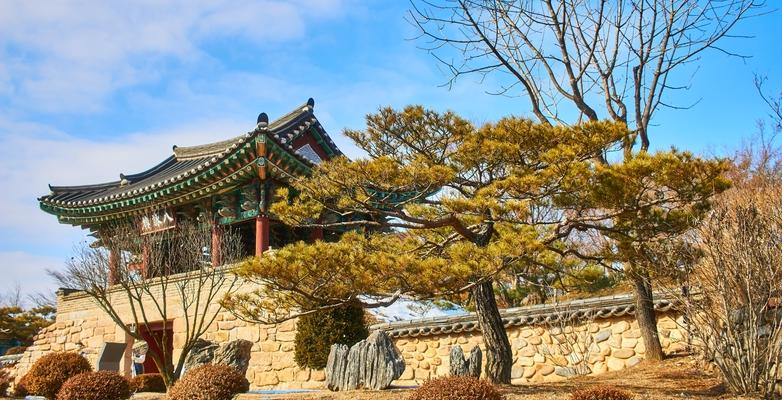 How the Climate Crisis is Impacting South Korea
South Korea is already experiencing the effects of this crisis, including rising temperatures, more extreme weather events, rising sea levels, and changes in agricultural yields.
All across the world, climate change is harming communities just like yours. Big or small, the climate crisis leaves no stone unturned.
But what that means exactly changes from location to location. Some communities are seeing temperature extremes and violent, wet weather at the same time that other places are dealing with long-term drought. Tropical cyclones are pounding coastlines while atmospheric rivers, supercharged by climate change, are drenching places not accustomed to so much rain.
South Korea is one of the countries that is most vulnerable to the impacts of climate change. The country is already experiencing the effects of this crisis, including rising temperatures, more extreme weather events, rising sea levels, and changes in agricultural yields.
Rising Temperatures
"The impact of climate change in Korea is growing rapidly, mainly due to typhoons, heavy rains, droughts, cold waves and abnormal temperatures," according to a study published in Nature.
Average temperatures across the Korean peninsula have risen about 1.5 degrees Celsius in the last century.
That may not seem like a lot, but it's driving drastic changes in weather across South Korea. Days of dangerous extreme heat during the summertime are expected to increase at the same time that days of winter cold are expected to decrease.
Flooding
Alongside temperatures, rainfall is on the rise across much of the Korean peninsula.
"If global greenhouse gas emissions continue to rise without mitigation, average precipitation in Korea could be 172.5 mm higher in 2071-2100 than it was in 1981-2010," the IEA writes.
The changes mean that Koreans should expect higher annual rainfall overall and more extreme precipitation events, particularly in the summer. Indeed, flash flooding has been the most frequent natural disaster in the country since the 1990s.
One event in 2020 proved to be truly historic.
"Last summer [2020], heavy rainfall swept through the middle of South Korea, flooding the city of Daejeon and even overflowing the banks of the Han in Seoul," according to the Institute for Policy Studies. "It was the longest monsoon in seven years: 42 straight days of rain."
In 2022, the heaviest rain to hit Seoul in 115 years even caused the South Korean capital to revive a once-shelved $1.15 billion plan to improve drainage.
In addition to rainfall, South Korea is seeing more and more coastal flooding as sea levels rise.
Relative sea levels along South Korea's coast have been increasing at the average annual rate of 2.4 millimeters per year since the 1990s and have risen by around 10 centimeters in the last 40 years.
The country's coastline is very long and low-lying, making it particularly vulnerable. In recent years, South Korea has experienced a number of coastal flooding events, which have caused damage to infrastructure and displaced people.
Powerful Typhoons
As sea surface temperatures become warmer, tropical storms become more powerful. That's the simple truth of the climate crisis.
The reason why is two-fold: 1. Tropical storms are superpowered by warmer ocean waters, and 2. A warmer atmosphere holds more moisture, allowing storms to carry more and more moisture ashore to fall as rain.
In South Korea, typhoons originating in the north-western Pacific strike the peninsula from July to September.
In 2020, "three successive tropical cyclones during two weeks in August and September 2020 caused 676 power outages in southern Korea that affected more than 300,000 households," the International Energy Agency writes.
Forty-six lives were lost to the onslaught of typhoons and extreme rainfall that year.
What You Can Do
South Korea is one of the world's top emitters, but it has a plan to cut its greenhouse gas emissions to 40% below 2018 levels by 2030, and aims to be carbon neutral by 2050.
Are you ready to do your part in keeping governments accountable to their climate pledges?
Consider training to become a Climate Reality Leader.
At Climate Reality Leadership Corps trainings, individuals ready to make a difference for our planet's future spend time working with former Vice President Al Gore and world-renowned scientists and communicators learning about the climate crisis and how together we can solve it.
Around the world, everyday activists supporting sustainable solutions in their communities are making the difference in the fight against the climate crisis. Are you ready to be one of them?