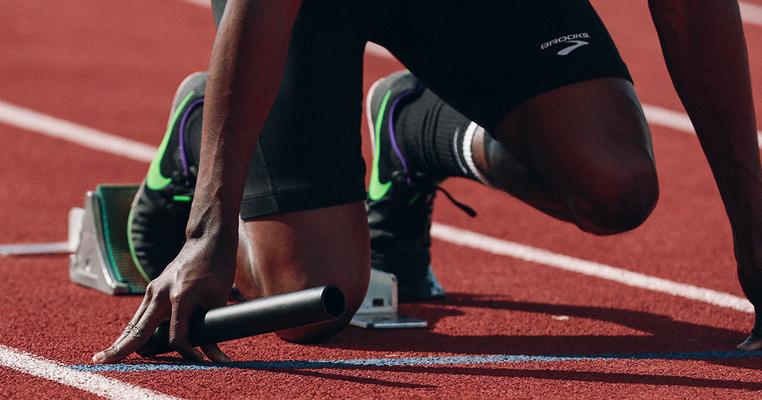 How the Climate Crisis Threatens the Future of Sports
Think COVID-19 has changed the world of sports? With temperatures rising, athletes and fans ain't seen nothin' yet.
It's happening: Professional sports are coming back.
Yes, things look different in a COVID world – the NBA is playing in a bubble, the UEFA Champions League knock out stages were compressed into just a couple glorious weeks, and Major League Baseball teams are playing in empty stadiums – but some of the rhythms and rituals of the summer and fall are returning.
Some of it feels weird, a little off-center, sure – the piped crowd noise, the vacant seats – but it's what we have. And if you're a sports fan, it feels good.
What all the commentary celebrating the return of some sports and mourning the loss of college athletics fails to mention, though, is that for athletes, the COVID shutdown and everything that came with it is still just a dress rehearsal for larger and more profound shifts as our planet warms more and more in the years ahead.
We're already seeing it in cancelled baseball games, flooded soccer pitches, and golf courses crumbling into the sea.
No major sport is exempt from the effect of climate change and like it or not, more is on the way. "Every community that hosts a professional sports venue, a sports stadium or arena, is going to be affected by global climate disruption, by climate change, whether through storm surges, more precipitation, stronger hurricanes, wildfires, droughts," said Allen Hershkowitz, environmental science advisor to the New York Yankees.
With all these climatic changes happening, what will be the new norm of sports?
I Can Feel the Heat
The World Health Organization has said heat stress linked to climate change is likely to cause 38,000 extra deaths a year worldwide between 2030 and 2050, as it worsens existing health problems and provokes heat stroke and exhaustion.
Extreme heat is a major health hazard as it disrupts the body's thermoregulation. Heat stress can initially cause muscle cramps, profuse sweat, thirst, and fatigue. As athletes perform in these conditions, they could feel chills and have nervous system problems that impair coordination and decision making.
One sport on the frontlines of extreme heat is cricket, the precursor to America's pastime played in England, Australia, and New Zealand and positively revered in India, Pakistan, and the West Indies, among many other nations.
Cricket fans saw it on one of the sport's biggest stages – the Ashes – in January 2018 when England Captain Joe Root was taken to hospital during the fifth Test between England and Australia. The temperature that day reached in the middle of the Sydney Cricket Grounds 57 degrees Celsius: 134 degrees Fahrenheit.
To combat extreme heat, cricket has adopted an "extreme heat policy" that gives umpires the ability to halt play for heat.
Since then, extreme heat has led to the cancellation of cricket games in Australia, and poses a continued threat to future of the game.
Cricket isn't the only sport publicly combatting dangerous temperatures, with tennis players more and more feeling the, well, heat.
In the 2018 US Open, Novak Djokovic struggled badly with the sweltering humidity during his match with Hungary's Marton Fucsovics. Aside from Djokovic, four other players had to retire due to the extreme heat.
"We should have a heat rule, it's not healthy to be out there getting dizzy and stuff and the poor ball kids out there," said Australian Nick Kyrgios. "There should definitely be a heat rule looked at and put into place."
Since then, both the Australian Open and the US Open have implemented heat rules to help protect players. But will that be enough to protect the game of tennis?
Then there's the looming question about the world's biggest sporting event approaching in November 2022, the soccer World Cup being played – somehow – in Qatar.
The organizers for the tournament had to turn a normally summer event into a winter event to avoid the worst of the region's steamy heat. Even with a winter tournament, games will still be played in stadiums that are air conditioned to keep the field and stands around 79F.
Like the World Cup, changes are having to be made for 2021 Tokyo Olympics.
The Olympic games will occur at the high of the Japanese summer – July and August – and will be in the most brutal conditions that you can imagine. The anticipated average temperature will be nearly 90 degrees and with humidity topping 55 percent. The Tokyo games will be on par with some of the hottest athletic events ever staged.
Olympics organizers have planned an earlier start time for the event's marathon race and to cover the course with a reflective layer to try to cut pavement temperatures by up to 8 degrees Celsius (14F). Additionally, the organizers are experimenting different ways to keep spectators cool with tents, fans, and snow machines to try and beat the heat.
Extreme heat poses a significant threat to sports. Yet, this climate issue is just one of multiple climatic threats that sports must brace for and overcome.
Why Can I Not Breathe?
High performance athletes training in smoke and poor air quality are considered more vulnerable given the increased volumes of air they inhale when training and competing.
Air pollution can decrease lung function and reduce blood flow, which is extremely important for athletes.
In the past two years, races have been cancelled because of increases in wildfire smoke and poorer air quality.
As just one example, in November 2018, wildfire smoke from the Camp Fire caused the Berkeley Half Marathon to be cancelled because of unhealthy air quality levels.
Similarly, last July, organizers for the Mount Marathon Race had to cancel the junior race and offered runners the option of deferring to next year's race because of smoke from the Swan Lake Fire.
"Races are getting cancelled at a much higher rate than in the past," said professional ultrarunner Clare Gallagher.
And remember tennis? Along with extreme heat, tennis is also having to reckon with how poor air quality is impacting its game.
At this year's Australia Open, smoke and poor air quality affected the qualifying tournament. Slovenia's Davila Jakupovic had to forfeit her match because of coughing fit while playing in thick smoke caused by the Australian Fires.
"It was very hard for me to breathe for the whole match. After 20 minutes I already had difficulties," Jakupovic told CNN after the match. "I wasn't able to make more than three shots running left and right because I was already getting an asthma attack. I don't have asthma normally."
Similarly, Australian Bernard Tomic had to call for medical attention during his match and told the medical staff, saying, "[N]o air is going in. I'm getting tired so easy."
Poor air quality effects not only high-performance athletes, but the umpires that officiate matches.
"We know that air pollution affects the physical performance of athletes and productivity of fruit pickers and other agricultural workers," said James Archsmith, a professor of agriculture and resource economics at the University of Maryland. "But...it's also affecting those doing more skilled, cognitively oriented jobs."
The presence of carbon monoxide and fine particulates in the air reduce baseball umpires' ability to get calls right. The higher the air pollution levels are, the lower accuracy umpires had in calling balls and strikes.
In a typical baseball game, a home plate umpire calls about 140 pitches, about half the pitches thrown in a game. And with high pollution levels, umpires could miss call anywhere from seven to nine pitches per game.
A Soggy Problem
As the world warms, more water is evaporated from our lakes, oceans, and soil. And with more water in the sky, extreme rain events and floods become more common.
When these heavy downpours occur, pitches, arenas, and field our sporting events are held become flood and unplayable.
A study in England found that on average, grassroots football (soccer) clubs lose five weeks every season due to bad weather—with more than a third losing between two and three months.
Professional clubs are not immune to extreme weather. The 2015–16 Football League season saw 25 games cancelled due to weather events. One team in particular, Carlisle United, was even forced out of its pitch for 49 days by Storm Desmond.
In comparison, last October, 14 soccer games in the Football League were cancelled due to heavy rains and flooding.
Of all the major pitch sports, cricket will be hardest hit by climate change.
As already seen, extreme heat is plaguing cricket, but rains and floods are also having a major impact on the game. Cricket is defined almost entirely by climatic conditions. If they change, so does the essence of the game.
"There is clear evidence that climate change has had a huge impact on the game [of cricket] in the form of general wet weather and extreme weather events," said Dan Musson, the England and Wales Cricket Board's (ECB) National Participation Manager.
The increase pattern of extreme weather will increase more delays and cancelled cricket matches.
And in case American fans are thinking this isn't their problem, US sports are not exempt.
In fact, teams and stadiums across the US are dealing with flooding, extreme storms, excessive heat, and smoke from wildfires.
"The last three years in September, we've had climate issues, whether they're hurricane threats. We had to actually move a game," said Tom Garfinkel, CEO of the Miami Dolphins football team. "We've had lightning strikes that we've never had in 30 years here, where we had to delay a game. It was the longest game in the history of the NFL."
If sea levels are to continue to rise, venues like TD Garden in Boston, Citi Field in New York, MetLife Stadium in New Jersey, Petco Park in San Diego, Del Mar Racetrack in California, Oracle Park in San Francisco, plus numerous college facilities, high school fields, and golf courses that dot the nation's coastline would experience flooding.
For example, if sea levels were to rise 6 feet, as projected by 2050, the Dolphin's Hard Rock Stadium would be covered with 1.5 feet of water. Or, with as little as 2 feet of sea level rise, American Airlines Arena, where the Miami Heat play, will begin to flood.
Let's Prevent Climate Change from Being a Game Changer
If climate change affects something as central to our lives as sport, then it's a strong sign that wherever we look across society we'll find similar stories and impacts.
Niclas Svenningsen, who heads the Climate Neutral Now initiative under the UN climate secretariat, said "sport's global appeal could be a way to drive more urgency for action on climate change."
"Sports ... has a very big potential to be part of the solution" both by cutting its own emissions and creating demand to deal with climate threats, Svenningsen noted.
While very few people follow climate science, millions follow sports. So, is sports one step on the path to achieving our climate goals?
To help make sure, we need everyone's help.
Sign up now to receive emails from Climate Reality with the latest climate science and news on this crisis, as well as ways you can get involved with the movement for solutions.