July 16, 2019 | 8:00 AM
Hush-Hush Overseas Investment in Coal Needs to End
We all know there needs to be a global shift away from fossil fuels like coal toward clean, renewable energies like wind and solar. And while sharp generational and other divides have created roadblocks along the way, there seems to be a growing international understanding of the importance of raising climate ambitions. And beyond even the need to change policy to address the threat of the climate crisis, communities around the world are also recognizing the negative impacts coal plants have on health due to the air and water pollution they create.
The Paris Agreement led states to create Nationally Determined Contributions (NDCs), which are essentially country level plans to bring down emissions and address the climate crisis in a manner that respects the domestic sovereignty of participating parties. But the climate crisis is also contributing to inequality around the globe – often far beyond the borders where Big Polluters and their financers themselves live.
What is foreign-funded coal and where is it happening?

One of the most direct examples of powerful actors outsourcing the climate crisis to developing countries is foreign-funded coal plants.
Stakeholders in states like China and South Korea are the primary financiers who invest in coal plants abroad. According to the Natural Resources Defense Council (NRDC), the countries whose coal plant projects are most likely to receive foreign government financing include Vietnam, Bangladesh, Pakistan, Egypt, South Africa, and Indonesia.
A NRDC representative, speaking to Bloomberg, puts the problem in stark terms: "There's a huge amount of coal being built with foreign support, and unfortunately the global coal build-out has been largely overlooked as a major climate risk."
However, there are signs that states and banks are taking steps to limit their financial investment in foreign-funded coal, both because the pollution from coal is harming communities and because it is not a stable financial investment. Since December 2018, 19 banks have pledged to stop all direct financing of new coal plants and 21 have stopped funding new coal mines.
Victories to celebrate

Taking that success a step further, some existing foreign-funded coal projects are even being suspended – while others have been entirely transformed into renewable energy projects.
The Cirebon Phase 3 expansion coal project in Indonesia is just one example of a suspended expansion plan that could even be turned into a renewable energy project.
Protestors called for commercial banks from Japan, Singapore, and the Netherlands to halt the expansion of the Cirebon plant due to the adverse effects the plant had already had on the surrounding community, as well as concerns about pollution and the impact the growth would have on nearby farming and fishing livelihoods.
In the end, along with Cirebon 3, the CEO of Korea Western Power (KWP) announced KWP was considering converting the Quang Tri-2 power station, a 1200 MW project in Vietnam, to renewables as well.
These victories show the changing international attitude toward ending the climate crisis.
Investing in coal is financially risky

Coal is no longer a profitable long-term investment. Forty-two percent of the coal plants operating around the globe were unprofitable in 2018, and by 2040 that percentage is expected to be 72 percent.
Many investments in fossil fuels are increasingly considered "stranded assets." The Carbon Tracker Initiative defines stranded assets as fossil fuel supply and generation resources that, at some time prior to the end of their economic life, are no longer able to earn a financial return, as a result of changes associated with the transition to a low-carbon economy.
But despite this growing evidence that overseas investment in coal is not a financially viable option, some states and banks are still pushing outdated fossil fuels, creating and utilizing loopholes in their own plans to allow further financing of coal projects.
Why exactly they want to be in business with a dwindling, increasingly unprofitable industry that harms the health of communities and hurts the planet is anyone's guess.
Solutions exist to turn the tide

Luckily there are a few things these remaining states and lenders can do to both improve their bottom lines and work toward a better future for all people across the globe.
First, they can close the loopholes and move forward with the knowledge that we already have: that coal-fired power plants negatively affect the communities around them by worsening health outcomes, our climate, and their financial well-being.
Second, these nations and investors can stop propping up fossil fuels, and instead put their considerable investing power fully behind renewable energy, removing the financial incentives for other states, banks, and other lenders to continue investing in coal.
To change everything, we need everyone. Every nation. Every bank. Every person.
The good news is, in this especially critical moment, the path forward keeps getting more and more clear.
Want to stay connected with the latest in climate science and solutions? Sign up for our email list today and we'll keep you updated with what you need to know.
By signing up you are agreeing to receive periodic updates and communication from The Climate Reality Project. We respect your privacy. To learn more, view our Privacy Policy.
By signing up you are agreeing to receive periodic updates and communication from The Climate Reality Project. We respect your privacy. To learn more, view our Privacy Policy.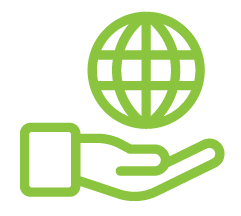 Before You Go
At Climate Reality, we work hard to create high-quality educational content like blogs, e-books, videos, and more to empower people all over the world to fight for climate solutions and stand together to drive the change we need. We are a nonprofit organization that believes there is hope in unity, and that together, we can build a safe, sustainable future.
But we can't do it without your help.
If you enjoyed what you've just read and would like to see more, please consider making a generous gift to support our ongoing work to fight climate denial and support solutions.