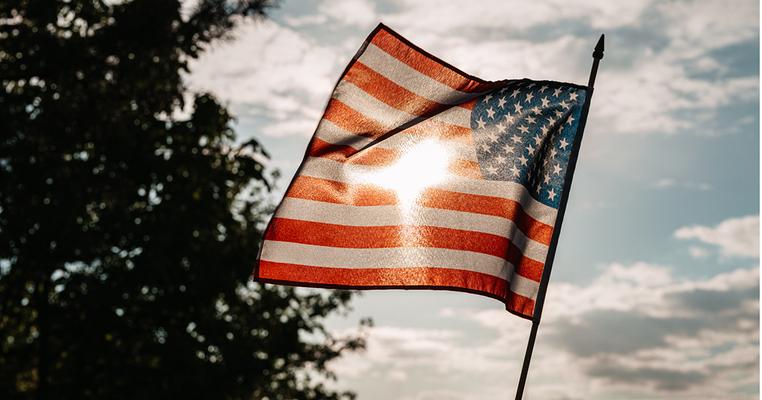 Let's Make the First 100 Days Count
This is the moment we've been waiting for. We're going to make it count.
Between the abhorrent sights of White supremacists storming the Capitol and impeachment proceedings beginning, it's easy to lose sight of one critical fact.
This is the moment we've been waiting for.
Because starting on January 20, we have a president who has a plan not just for facing the climate crisis, but confronting the racial injustice poisoning this country and rebuilding America with green jobs and clean energy.
We have a Congress with enough members on board with the president's plan and committed to action that we could see bold legislation launching a just recovery for the nation and putting us on the path to a net-zero economy.
We'll admit, we can't entirely believe it either. After all, for four years, we've been playing defense, fighting to preserve key climate and environmental protections in the face of an administration hell-bent on a Fossil Fuels First agenda. It's a little strange, even dizzying, to be about to fight for the policies and legislation we want, not simply to hold onto what we have.
But here we are. The climate threat is beyond urgent – after all, the EU has already declared 2020 was globally the joint-hottest year on record, and NASA is expected to follow suit any day. Meanwhile, millions of Americans are still struggling just to get back on their feet after COVID-19 smashed through the economy. And the sight of Confederate flags in the US Capitol last week tells you just how far we have to go to end the legacy of racism.
Yes, it's big. But this is our time. Our time to seize the moment and get working building the just and sustainable country we want.
It has to start right away, with a first 100 days of the new administration focused on just recovery and climate action measures that create jobs and open the door to the kind of healthy and equitable future the Constitution promises us. A first 100 days that sets the tone and the agenda for every day that follows in this administration.
The good news is that – for all the talk of a divided Washington and nation – there is a lot we can do, by pushing the White House and Congress to focus on five key areas:
A Just Transition to Clean Energy: Set the nation on the path to reaching 100 percent clean electricity by 2035.
Zero-Carbon Transportation: Invest in the vehicles and public transportation that get us from A to B without polluting our air or destroying our planet.
Climate Justice and Public Health: Aggressively address the pollution hotspots killing Americans right now and ensure we all have clean air, safe water, and a healthy community to live in.
Building Green Communities: Bring affordable renewable energy and climate-smart homes to all Americans, with priority for low-income families and frontline communities.
By getting lawmakers and leaders working on these specific targets, we can begin a just recovery and get Americans working again, while getting us moving toward a truly equitable and sustainable tomorrow.
It has to start now. This window of opportunity won't last and if we miss it, we may not see it again.
Join us in calling on the president-elect and Congress to seize this moment and make history in the first 100 days of the new administration with breakthrough policies and legislation fighting climate change and rebuilding the country with clean energy and green jobs.
This is our chance. We won't let it slip away.