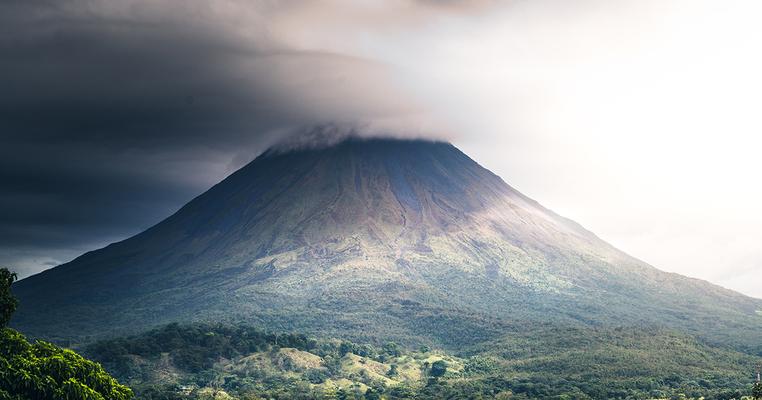 Meet Sofía Hernández: A Youth Climate Activist Making a Difference in Costa Rica
If you need hope for our climate future, just listen to Sofía Hernández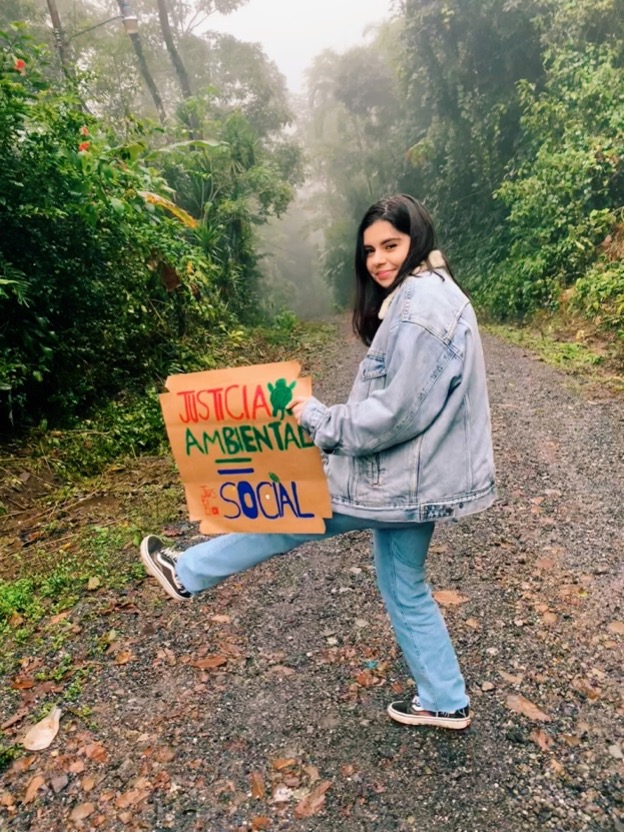 Each semester, Climate Reality welcomes a group of US-based college students and recent graduates interested in learning more about the climate movement to join our team as paid interns working with different teams across the organization. This spring, several worked together to develop the contribution below.
To help assuage general feelings of climate anxiety amongst the interns at Climate Reality (and surely greater society), we decided to sit down with youth activists fighting for climate and environmental justice to boost our hope and serotonin.
For us and many, the next generation of the climate movement is what makes us feel hopeful and inspired about our future amidst the climate crisis. Young people today are getting loud about demanding better for our future, holding world leaders accountable, and ushering in a just transition. We believe that these are the voices that just might be loud enough to shift this paradigm. So, we want to hear from them!
In March, we sat down with Sofía Hernández Salazar via Zoom in her home country of Costa Rica. Sofía's activist work started with her involvement in Fridays for Future, a youth-led international movement consisting of students striking for immediate climate action. She is now focusing her time on social and environmental education within her community, and is also a trained Climate Reality Leader through the Climate Reality Leadership Corps training.
At 23 years old, Sofía is now completing her degree in political science at the University of Costa Rica and is in the midst of finalizing her thesis. She is currently doing an internship within the Costa Rican Congress, working alongside a political party to research the state of current regional commissions involving women's rights, environmental legislation, and other social justice initiatives.
Surrounded by a lush green backdrop and a cacophony of nature noises (including her very own chickens), Sofía spoke to us about the need for an intersectional climate movement, what she's watching for in local politics, and tips for other youth to get involved in the climate movement.
How did you become interested in climate activism?
Growing up in the countryside of Costa Rica, Sofía was raised with a strong environmentalist vision. "The environment takes care of us, so we should take care of the environment as well," Sofía said. This sentiment set the groundwork for Sofía's environmental awareness, which grew as she attended college and took classes on environmental policy. While writing a paper about social movements, she learned about Fridays for Future and its work bringing awareness to the climate crisis through global student strikes. This sparked Sofía's interest in the movement of young activists conferences and challenging world leaders. Sofía credits the combination of her upbringing and her academic studies in environmental policy as the catalyst for her work in climate action.
Who was a major influence in your climate activism?
The women in Sofía's family served as major influences in her awareness of environmental issues. Sofía also deeply admires Christiana Figueres, an internationally recognized leader on global climate change. Figueres is Costa Rican and served as the executive secretary of the United Nations Framework Convention on Climate Change (UNFCCC) from 2010 to 2016. Sofía looks towards Christiana as an example of someone who studied social sciences and used her skills to help construct the Paris Agreement of 2015. "If Christiana is able to accomplish all this, then I'm able to do this as well," Sofía says.
What are some of your proudest accomplishments in working towards climate justice?
In 2019, Sofía traveled to Madrid, Spain for the UN's COP 25 climate conference, which as she remarks, was a huge statement in being able to represent her home country as a youth climate activist. Alongside the Costa Rican delegation, she was able to converse with global leaders and gain insight into negotiation tactics on an international scale. She notes the immense amount of privilege she felt in having the opportunity to have her voice be heard on such a large platform.
Sofía is currently working to have Congress pass a bill to ratify the Escazú Agreement, an international treaty signed on September 27, 2018 by 25 Latin American countries that establishes a framework for preserving the environment for current and future generations, particularly by including young people in climate-related matters. It is also a game-changing human rights initiative, outlining the protection of Indigenous environmental defenders, the rights of access to information, and the participation of stakeholders in environmental decision-making. Of the 24 signatories, only 12 have ratified. While their efforts are ongoing, "It is a huge accomplishment to be able to educate people and make them aware of how important and connected both human rights and climate are in our daily lives," she remarks.


What steps can youth take to make an impact and be taken seriously in the climate movement?
For youth, the climate movement can often be a challenging and intimidating space to break into. But at the age of 20, Sofía was already leaving her mark by acting as a delegate for her home country at COP 25. When asked what advice she had for others looking to forge a similar path, she noted the power in educating oneself and others on local initiatives. Talking to representatives, family members, friends, and community leaders are fundamental steps toward making an impact. There is gratification in working alongside frontline communities and for local legislation, as they can be the most accessible spaces for stakeholder participation.
She offers particularly hopeful advice for young climate enthusiasts: "In the climate or human rights movement, know that there is space for you. It doesn't matter what you are studying or your specific background. This is a complex cause that everyone can be a part of and make a difference in." Even the smallest of actions can lead to tangible results, she explains. You may not be actively passing a bill or collaborating with international entities, but know that your work to organize, raise awareness, and create information-sharing networks is vital to the health and prosperity of your community.
What are you most afraid of in regards to climate change?
Sofía's understanding on the climate crisis was put into perspective when she came across a video of polar bears in the Arctic. Seeing the effect of retreating sea ice on polar bears provided a clearer image of how climate change will continue to deteriorate social and environmental determinants of health – for both humans and nature.
Sofía fears the continuing destruction of precious land and nature. She notes the importance of Indigenous voices in innovative climate and health adaptation work. "I am not a part of the Indigenous community, but I know they are fighting for us." Her care for her climate change work stems from her human compassion and understanding that a large contribution of the climate crisis is due to destructive human activity.
How do you stay hopeful?
Sofia admits that with the worsening condition of the climate crisis, it's hard to stay optimistic. Every day, there are disheartening developments in the news. Watching as Indigenous communities suffer climate and environmental injustices while their knowledge disregarded is frustrating. Sofia believes in climate solutions that are informed by Indigenous peoples and their knowledge. By looking at these historic stewards of our planet, she sees hope.
When Sofia feels particularly bogged down, "I come here," she says as she points to her background in rural Costa Rica. Her uncle's home is surrounded by nature. We heard the chickens her family raises clucking behind her. In the countryside, she can stay away from social media and pay attention to the natural world. "If my family can live in balance in nature, why can't we do the same?"
What are you looking forward to in the future?
While the climate crisis has not subsided, Sofía has a lot she is looking forward to for future legislation and climate work. Within the recent Costa Rican elections, she is looking forward to continuing to advocate for strong climate work within the new administration. She emphasizes how work on the climate crisis begins in the election booths, as voting for leaders that represent citizens and their ideas is important toward making change happen.
She also is looking forward to the possibility of the ratification of the Escazú Agreement, as well as a bill that could potentially abolish fossil fuel exploration in the country as a whole. Outside of legislation, she hopes for more environmental practices to be established within Costa Rica. Sofía notes, "If you go into the cities, you see a lot of pollution and no green transportation." As a result, she is hoping for the establishment of more green initiatives within Costa Rica.
What role do you hope policy can play in furthering climate justice initiatives? What direction do you think Costa Rica is heading in in terms of addressing the climate crisis?
Sofía's confidence in the policy process and the impact that young people can have on it reinvigorates our faith in it. She reminds us of the importance of starting small by reaching out to your representatives in order to build larger connections with people in government. This allows policymakers to understand the importance of what we are fighting for — after all, they are there to represent us, she says.
Sofía credits the openness and transparency that she feels is present in Costa Rica for her trust in citizen-based climate action. She says she feels "heard" by policymakers, which motivates her to keep pushing to make an impact on public policy. The student climate movement can play an integral role in furthering policy, and has been one of many prominent and impactful social movements in Latin America.
In terms of how Costa Rica is doing with climate action, Sofía feels optimistic about the direction it's heading in. Despite her time with Fridays for Future coming to a close, she is proud of the work it continues to do and is interested in exploring the different causes being taken care of by various groups across the country. Sofía is now working with GreenWolf Costa Rica, an inclusive, sustainable movement that seeks the socio-ecosystemic recovery of the country through action and intersectoral alliances.
Other organizations throughout Costa Rica are doing great work such as raising awareness with youth on the importance of voting for climate, abolishing exploration for fossil fuels in the country, and supporting Indigenous communities. Being an environmentalist is a part of what it means to be a Costa Rican, she says — it's in one's nature.
Where do you hope to see the climate movement in 10 years?
Over the next decade, Sofía wants to see the climate movement become more intersectional. She notes the challenging language barrier that many have to cross in order to communicate with others in different regions, and she wants to change that.
The current movement is heavily inaccessible for those who don't speak English, and she aspires to someday have a climate movement with diversified language. Sofía recognizes that it is a privilege for herself to speak English, and longs for her peers and others to be able to stand up and speak as well. She values inclusivity in the movement and wants it to become less centered around the Western world.
What is the best way for people to become engaged with the work you are doing?
Sofía encourages those interested in becoming more engaged to learn about the Escazú Agreement and the impact it has on protecting Indigenous communities and nature alike. She further urges individuals to educate themselves on the recent Costa Rican election, as it is proving to be a major turning point in the country's environmental policy making. With the recent election of Rodrigo Chaves as president, the future of the Escazú Agreement – as well as the country's long-term National Decarbonization Plan – remains uncertain.
Follow Sofía and her work on Instagram, @greenysofi.
Intern with Us
Are you a current college student or recent graduate in the US and interested in learning more about the climate movement? Climate Reality offers paid internships with teams from science and solutions to digital communications each semester. To learn more and apply, click here.
By Allyson Frantz, Stephanie Borcea, Kruttika Gopal, Sonam Tsering, Madrid Rodner