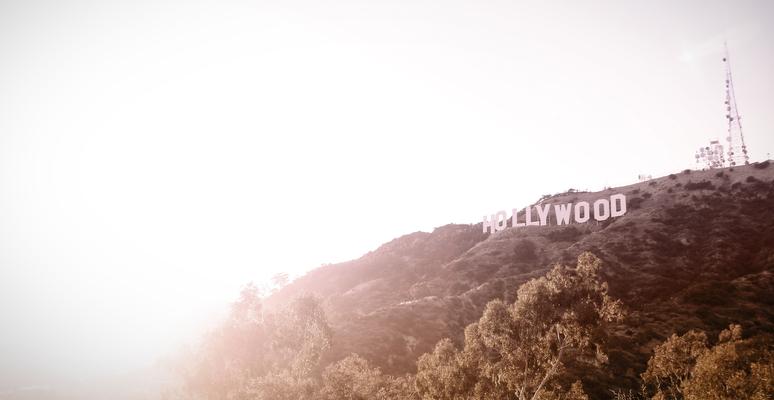 Nine Celebrities Changing the Conversation on Climate Action
Here's the truth: There is a major cultural shift underway when it comes to climate change.
You can see that's happening, not only with the breakthrough agreement in Paris, but also on social media, with one recent (and remarkable) report noting, "the growth of positive social media commentary on climate action and economic growth has skyrocketed 700% over the last three years." That's staggering.
Another is what's happening in Hollywood and the entertainment industry, with more and more marquee names publicly standing up and calling for real steps to stop climate change. The stories they live out on screen have a way of getting us talking (have you gone a day this December without hearing at least one reference to Star Wars?) and the media spotlight they live in gives them a whole lot of influence. Which means that as more cultural icons start talking about climate change, millions of fans and followers do too.
Here are nine celebrities who have captured the public imagination on climate change in a big way and help inspire millions to take action. We can't say they were responsible for the incredible public support that made the breakthrough agreement in Paris possible. But they sure helped.
Mark Ruffalo

It's monumental. It's exciting. It's time to #ActOnClimate. @MarkRuffalo pic.twitter.com/XbrbuCFkzt

— Climate Reality (@ClimateReality) June 27, 2015
Mark Ruffalo sometimes plays an angry green guy in the movies, but in real life he's incredibly green: he's an outspoken environmental activist who's been outspoken on fracking in New York State and founded both The Solutions Project and Water Defense. He describes himself as a "climate change advocate with an eye on a better, brighter, cleaner, and more hopeful future for all of us."
Emma Thompson

Activist Emma Thompson tells us to #ActOnClimate to save trillions of dollars. Economics impacts everyone. pic.twitter.com/l3CaLAcNHv

— Climate Reality (@ClimateReality) April 26, 2015
The only celebrity on this list hailing from the UK, you might have seen Emma Thompson most recently as one of Harry Potter's professors in the movie franchise. But outside of Hogwarts, Thompson is schooling climate deniers in government about dragging their feet when it comes to action: "We're perfectly capable of sorting this out, we just need to get it done."
Arnold Schwarzenegger

Arnold Schwarzenegger has arguably one of the most expansive resumes of our time. He's been Mr. Universe, the Terminator, and California's 38th governor - but don't forget he's a climate activist, too.
Schwarzenegger recently wrote a post on his Facebook page where he let deniers know, "I don't give a damn if you believe in climate change… It doesn't matter to me which of us is right about the science. I just hope that you'll join me [on the way] to a smarter, cleaner, healthier, more profitable energy future." His impassioned post – which has over 125,000 shares – could only have been better if it had ended with, "I'll be back."
Don Cheadle

In the last 30 years, Don Cheadle has been all over the small and big screens – from Fame to the Oceans franchise to Captain America and now, House of Lies. For the last six, though, he's also been a global ambassador for the United Nations Environment Programme.
Cheadle champions the climate movement because "I hope to use my 'celebrity' to motivate people and contribute to moving our global society back from the brink. I am surprised environment is not at the top of the agenda. What is more important than food and clean air? We need a big push."
Jessica Alba

Jessica Alba has been acting since the early 1990s (remember the Nickelodeon classic The Secret World of Alex Mack?). As co-founder of The Honest Company (which specializes in eco-friendly products), she's shown that businesses can play a powerful role in the climate movement. It's possible to put people and the planet first, all while making a profit.
Robert Redford

Robert Redford says the time for action is now. Retweet if you're ready to #ActOnClimate for future generations. pic.twitter.com/hgjM8tNXq2

— Climate Reality (@ClimateReality) July 8, 2015
To call Robert Redford a cultural icon may be the understatement of the year. At 79 years old, he's accomplished more in his lifetime than entire towns ever will. A Hollywood legend that continues to act and direct, he founded the Sundance Film Festival and is an avid environmentalist. Ahead of the UN's historic climate conference in December, Redford urged leaders to act: "This December, the world must unite behind a common goal. Because look, this is it. This is our only planet, our only life source. This may be our last chance."
Ian Somerhalder

He's been stranded after the Oceanic Airline's Flight 815 crash. He's been a vampire for the last 174 years. But in the real world, Ian Somerhalder is making big moves for the planet. He joined us last year as the Green Man on the Street for 24 Hours of Reality and has founded the Ian Somerhalder Foundation, which focuses on climate change as well as animal rights.
Pharrell Williams

This year, Pharrell partnered with Climate Reality for 24 Hours of Reality and Live Earth: The World Is Watching to spread the word about climate solutions ahead of the historic UN climate negotiations in Paris. Williams uses his starpower and the power of music to change the climate conversation and inspire others to act: "That is the original job and purpose of a song. It is to communicate a message."
Leonardo DiCaprio

Much to the dismay of the Internet, he still hasn't gotten the Oscar he deserves. But Leonardo DiCaprio is arguably the celebrity doing the most in the climate movement: he's created the Leonardo DiCaprio Foundation, joined the People's Climate March, spoken at the United Nations (as a UN messenger of peace), and has pledged to completely divest from fossil fuels – just to name a few activities. He often uses his considerable star power to urge people everywhere to take action: "This needs to be a massive movement on a global scale. And it needs to happen now." Never let go, Jack – er, Leo.
But You Don't Have to Be a Celebrity
While none of these celebrities are climate scientists (as climate deniers are so hasty to point out), they are human beings with a legitimate interest in the future of our planet.
Every voice matters in the fight for a clean energy future. You don't have to make blockbusters to make a difference – you can become a Climate Reality Leader! Visit the Climate Reality Leadership Corps site to learn more.