June 26, 2020 | 1:45 PM
Not Worth It: The Failing Economics of Fracked Gas and Petrochemicals
Big picture, the news is bad for fossil fuels.
Solar and wind energy keep getting cheaper, matching or beating oil, coal, and natural gas on price in more and more places. Plus, Americans overwhelmingly support clean energy, with seven out of 10 wanting the government to power the country with renewables – not dirty fossil fuels.
But while the fossil fuel industry is down, it's certainly not out. Now it's turning to a new strategy: building ethane cracker plants.
These facilities turn fracked gas into plastics (not energy!) and – just as important – create more infrastructure to lock communities into fossil fuels. The industry wants you to think it is a job-creating moneymaker, and a boon to struggling, often rural communities hoping to create good jobs and improve the lives of residents.
But nothing could be further from the truth.

The good news is that more and more communities see these plants for what they are: a wrong turn.
Learn the truth about the financial instability of the petrochemical industry in our latest free fact sheet, Not Worth It: The Failing Economics of Fracked Gas and Petrochemicals.
From being billions and billions in debt to decreasing demand for its product, the petrochemical industry is a bad investment for communities all across the country. And after all the progress we've made – and the bright future promised by a clean energy economy – who wants to go back to the dark days of dirty energy driving climate change and polluting our air, water, and soil, anyway?
Learn more with Not Worth It: The Failing Economics of Fracked Gas and Petrochemicals today.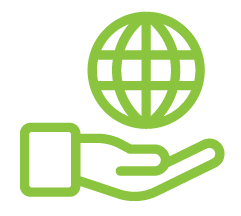 Before You Go
At Climate Reality, we work hard to create high-quality educational content like blogs, e-books, videos, and more to empower people all over the world to fight for climate solutions and stand together to drive the change we need. We are a nonprofit organization that believes there is hope in unity, and that together, we can build a safe, sustainable future.
But we can't do it without your help.
If you enjoyed what you've just read and would like to see more, please consider making a generous gift to support our ongoing work to fight climate denial and support solutions.