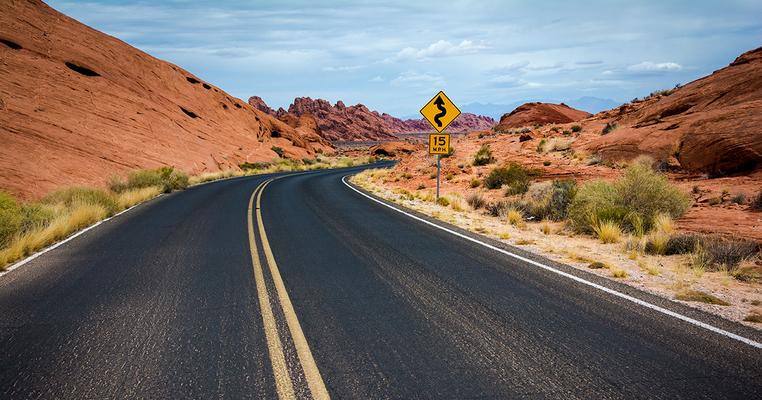 Poor More Likely to Suffer During South Africa's Dire Drought
"Socio-economic disparity is evident in both peoples' access to critical information, as well as in the measures people are taking to prepare."
Cape Town, South Africa is in the throes of a years-long drought that could earn it a truly alarming distinction: the first major city to run out of water.
South Africa as a whole is experiencing its worst drought in a century. The six dams that supply Cape Town's water have dropped to just 15.2 percent capacity of usable water, according to the Los Angeles Times, down from 77 percent in September 2015. Enforcement of strict water restrictions – which cut permitted daily consumption from 23 gallons per day to just 13.2 gallons – begin February 1.
Shravya K. Reddy, principal at Pegasys Strategy and Development and Climate Reality's former director of science and solutions, lives in Cape Town and says that while several factors – including relatively rapid population growth, poor planning, and people ignoring previous water restrictions – have all contributed to this crisis, officials' failure to recognize the role that climate change plays in exacerbating drought has made the situation even more dire.
"Decision-makers well-versed with climate science would have taken it seriously and would have started treating this drought, even in 2015 or 2016, as if it would last longer than usual," Reddy tells Climate Reality. "Instead, they seemed to never escalate the preparations for additional water supplies or accelerate water augmentation projects in the belief that taking drastic action would be overkill, since the rains would come. If they had taken more concerted action two years ago or early last year, then they would not need to be on such war footing right now."
Climate change worsens drought because as temperatures rise, evaporation increases. When this evaporation happens over land, soils dry out. Many places are also experiencing both decreases in annual precipitation and longer periods without significant rain, resulting in reduced water levels in streams, rivers, lakes, and (importantly) reservoirs. When rains do come, much of the water runs off the hard ground and is carried back to the ocean before it can fully replenish dams, reservoirs, or the water table.
Learn more about Climate Reality's work in Africa here.
All of Cape Town's citizens are feeling the impact of the drought, but the city's lower-income residents are already bearing the brunt. Should the city, which has a population of more than 4 million people in its greater metropolitan area, run out of water on April 21, as many are predicting, their plight will become truly desperate.
"Socio-economic disparity is evident in both peoples' access to critical information, as well as in the measures people are taking to prepare for 'Day Zero,' the day when the city has to shut off municipal water and taps literally run dry," Reddy says. "In speaking with people who typically have to work the longest hours just to financially survive, it seems to me that they simply don't have access to the same levels of information we do, and thus are less empowered to make informed decisions about how they will cope and manage."
This disparity, she adds, can often be traced back to a lack of computer and internet access among many of South Africa's lower-income communities.
Another imbalance has become clear: Wealthier citizens have the resources to prepare and safeguard themselves from the worst of the water crisis' impacts.
"Those with more disposable income can stock up on more bottled water. We can also invest in more water-saving devices," Reddy explains. "Many of Cape Town's most under-resourced residents live in what we call townships or informal settlements – what the West would call shanty towns or even slums – and they're lucky if they have a communal water source amongst eight to 10 families. They certainly cannot buy and hoard bottled water.
"People with means – transportation as well as leisure time – can drive farther out of the city to areas where clean, potable water comes out of natural springs and can collect water to take home. Those who don't have the luxury of a car and time to drive around are less able to take advantage of such natural springs hours away."
She notes that some retailers are even taking advantage of the situation, increasing the price of common water conservation tools like buckets, pitchers, and other water storage units because of higher market demand, making them even less accessible to the people who may need them the most.
And beyond the obvious necessity of clean drinking water, Reddy worries that "significant public health challenges will emerge as a result of people not being able to maintain individual and institutional hygiene." The risk of water-borne diseases and other bacterial infections may also rise sharply, elevating the risk of serious public health issues.


"Money buys other adaptation means too. The wealthy have greater ability to buy more new clothes as a response to less clothes washing, ordering takeout food as a response to less cooking and dishwashing, buying 'chemical toilets,' tons of wet-wipes, hand sanitizer, and leaving the city for long stretches of time to escape elsewhere – either by renting places in other cities or staying with friends and family who can afford to accommodate long-term guests," she continues.
"Based on what several people in my circles have been saying, it is clear that some people will have the ability to temporarily leave the city and move to their second homes out in the countryside, to parts of the province that are not as water stressed. Some may even temporarily move to Johannesburg or leave the country until some semblance of normalcy is restored. The majority of the city's residents do not have that immense privilege."
Reddy concludes on a note that has become all too familiar for many already experiencing the climate crisis firsthand: "Certainly in the case of climate change adaptation in any community, anywhere in the world – those with greater means at their disposal will fare better."
With each new natural disaster, the truth becomes clearer: The most vulnerable among us are on the front lines of a crisis they had the least to do with creating – and if we don't act now to support solutions and end climate change, we may reach a point of no return.
Will you join us to make a difference for the future of our shared planet: