August 05, 2020 | 8:00 AM
Quiz: How Much Do You Know About Hurricanes and Our Changing Climate?
Hurricane season is here – and it's off to a busy start.
Already in 2020, at the time of publish (August 5, 2020), there have been nine named storms in the Atlantic, including its first full-on hurricane, Hanna, which made landfall on Padre Island, Texas on July 25.
In the Pacific, Hurricane Douglas had the Hawaiian Islands on high alert. Indeed, while tropical systems and even hurricanes regularly bring heavy rains and gusty winds to the islands, Douglas made a very close pass and for a time threatened to be just the third hurricane on record to make landfall in Hawaii.
And we've still not reached the peak of hurricane season. The National Oceanic and Atmospheric Administration's Climate Prediction Center, a division of the National Weather Service, is predicting an above-average season for 2020 in the Atlantic.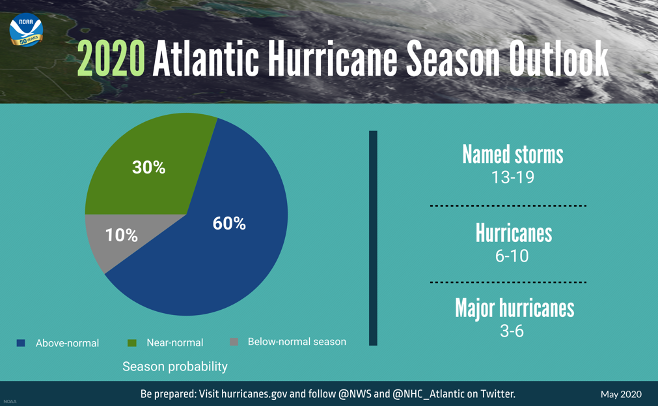 "The combination of several climate factors is driving the strong likelihood for above-normal activity in the Atlantic this year. El Nino Southern Oscillation (ENSO) conditions are expected to either remain neutral or to trend toward La Nina, meaning there will not be an El Nino present to suppress hurricane activity," NOAA reports. "Also, warmer-than-average sea surface temperatures in the tropical Atlantic Ocean and Caribbean Sea, coupled with reduced vertical wind shear, weaker tropical Atlantic trade winds, and an enhanced west African monsoon all increase the likelihood for an above-normal Atlantic hurricane season. Similar conditions have been producing more active seasons since the current high-activity era began in 1995."
While all of the information above is important, the call-out to "warmer-than-average sea surface temperatures" caught our attention, in particular.
Want to know why? Take our latest quiz and find out!
 

TAKE ACTION

So, is climate change really making hurricanes more dangerous?
The simple answer is yes.
But it's not all bad news – because we can solve the climate crisis. And we will.
Join our email list today to learn how. We'll keep you posted on the latest developments in climate policy and what you can do to help create the change we need to work toward a better, more sustainable tomorrow for generations to come.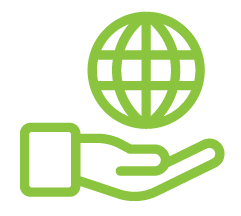 Before You Go
At Climate Reality, we work hard to create high-quality educational content like blogs, e-books, videos, and more to empower people all over the world to fight for climate solutions and stand together to drive the change we need. We are a nonprofit organization that believes there is hope in unity, and that together, we can build a safe, sustainable future.
But we can't do it without your help.
If you enjoyed what you've just read and would like to see more, please consider making a generous gift to support our ongoing work to fight climate denial and support solutions.