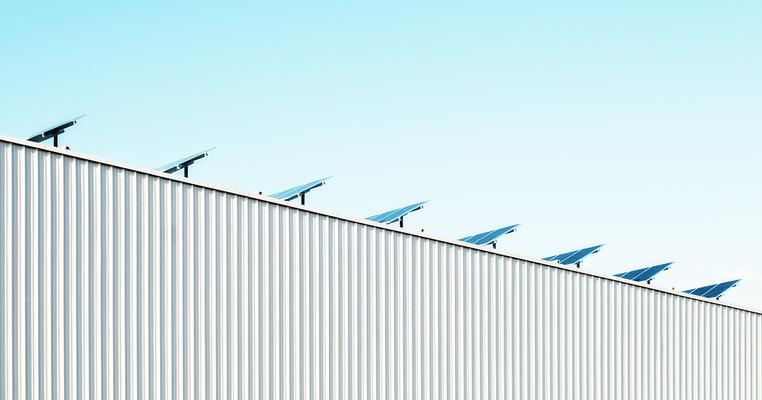 Solar Is Booming as Its Costs Keep Falling
Watts going on with the price of solar? In short, the future is very bright – and affordable.
Today, solar power is everywhere. It's on your neighbor's roof and in tiny portable cellphone chargers. There are even solar powered roads. And as solar power heats up, prices are going down. In fact, over the past 40 years, the cost of solar has decreased by over 99 percent!
But how did we get here? Ready for a quick history lesson on one of the world's fastest growing sources of energy?
You might find this hard to believe, but we can trace the idea of harnessing the power of the sun back to 1839. A bright (pun intended!) young French physicist named Edmond Becquerel discovered the photovoltaic effect – the creation of an electric current in a material after being exposed to light – while experimenting in his father's laboratory. Over the following hundred-plus years, scientists continued exploring this phenomenon, creating and patenting solar cells, using them to heat water, and doing extensive research to increase the efficiency of solar energy.
The 1970s brought a period of change not only in the form of political and cultural upheaval, but also saw the rise of solar as a viable way to produce electricity. The first solar-powered calculator was commercialized, the Solar Energy Research Institute (now called the National Renewable Energy Laboratory) was established, and US President Jimmy Carter installed solar panels on the White House for the first time. But it was also quite expensive, costing an average of $76 per watt in 1977.
But as advancements in the industry continued, the costs began to fall. Over the next 10 years, the price would drop sevenfold to less than $10 per watt, hitting a plateau in the late 1980s and early '90s.
Fast-forward to a few years later, and solar technology was really hitting its stride as huge cost reductions were made in recent years, causing world leaders, governments, and the private sector to get on board and moving solar from a niche technology into the mainstream. Soon, regular people in communities all over the world were installing panels on their roofs and in numerous other applications thanks to the technology's improving economics and innovative incentives and financing models.
44 Ways You Can Slow The Solar Century https://t.co/M9PJsUqZOT pic.twitter.com/DCdVIsD2VT

— CleanTechnica (@cleantechnica) August 15, 2016
Which brings us to today, when solar power can cost a miniscule 61cents per watt.
In a relatively short period of time, it's become clear that an incredible future is ahead for this renewable source of energy. And as you might expect, the more the price falls, the more attractive it becomes. Forty years ago, the total global installation of solar was around 2 megawatts. Today, total global installation is closer to 224,000 megawatts.
#MillionSolarStrong doesn't just acknowledge where #solar is, but where it's going. https://t.co/40mUrAMw7p pic.twitter.com/IhlLGCksYI

— Solar Industry (@SEIA) May 2, 2016
And as we start down the road forward after the historic Paris Agreement, we're noticing just how many countries are working to meet their carbon emissions reduction goals by going solar.
And now more than ever, we have to fight back when Big Polluters try to tell us that clean energy doesn't make economic sense. Help us keep spreading the truth about climate solutions by making a donation to Climate Reality today.
From now until December 31, your gift will be doubled by a generous supporter. That means your dollar will go twice as far – making an even greater difference in our efforts to fight back against climate deniers for the future of our planet.