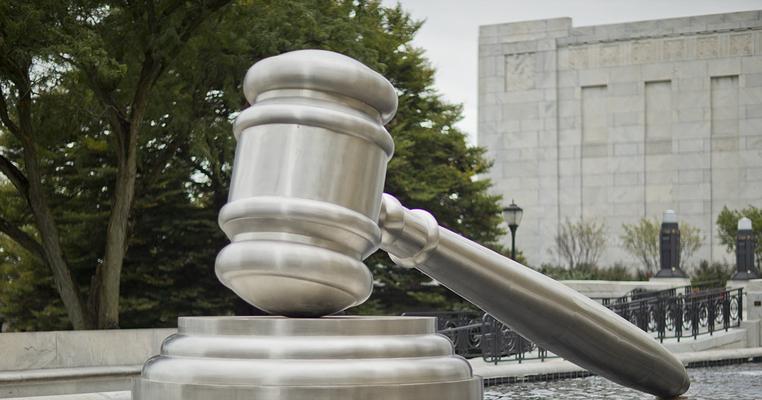 State Attorneys General Take on the Anti-Climate Agenda
By David J. Hayes, executive director, State Energy & Environmental Impact Center at NYU School of Law
As the Trump Administration walks away from its statutory obligation to address the climate crisis, one powerful group of leaders is stepping up. Over the past three years, state attorneys general have taken more than 250 actions related to the environment — everything from sending letters to lawmakers and submitting comments to federal agencies to filing amicus briefs and initiating multi-state lawsuits.
The actions generally fall into the five categories below and, together, have been a bulwark against the administration's anti-climate agenda:
Challenging rollbacks
Stopping environmentally damaging rules
Forcing the administration to follow the law
Fighting the administration's lopsided, pro-fossil fuels agenda
Advancing clean energy.
Before we get into the specifics, it's important to understand the AGs' role in setting environmental policy and law. Most people know that state AGs are the chief law enforcement officers in their states. But it's not as well known that states have the primary legal responsibility for protecting the health and environmental interests of their residents.
Traditionally, the federal government has helped states fulfill this role by setting minimum nationwide health, safety, and environmental standards under the Clean Air Act, the Clean Water Act, and other bedrock environmental laws. Those same laws then typically invite states to enact more stringent standards based on their own particular circumstances. For example, it is in this spirit that the Clean Air Act allows California to enact stronger tailpipe emission standards to address its uniquely challenging smog problem.
Unfortunately, this approach — known as "cooperative federalism" — has broken down as the Trump Administration has been systematically attempting to roll back federal minimum environmental, health, and safety standards while at the same time attacking states' rights to extend needed protections to their residents.
In response, state AGs have mounted a vigorous defense.
Challenging Rollbacks
A cornerstone of the Trump Administration's anti-climate agenda is to roll back vitally important environmental rules like the Clean Power Plan. Enacted in 2015, this rule established a flexible framework for reducing carbon emissions from existing fossil-fueled power plants - one of the largest sources of climate pollution in the US.
Soon after taking power, the administration went after the Clean Power Plan — first by delaying its implementation, and then by moving to replace it with a new, far less protective rule. State AGs have fought the Plan's rollback every step of the way, through the regulatory process and in the courts.
Stopping Environmentally Damaging Rules
State AGs are also fighting to stop the Trump Administration from putting in place new, environmentally damaging rules. For instance, in 2018 the administration released its replacement for the Clean Power Plan with the Orwellian-named, and significantly watered down, "Affordable Clean Energy (ACE)" rule.
It's hard to know where to start when describing how bad the ACE rule is. One major analysis estimated it would cost nearly a billion dollars annually to implement and do little to nothing to reduce carbon emissions. Emissions may even go up. Meanwhile, EPA's own analysis admits that the ACE rule would increase preventable deaths, asthma attacks, and respiratory illnesses, and disproportionately impact low income and minority communities.
State AGs challenged the rule from the start, testifying in opposition to it at hearings, submitting detailed comments, writing formal letters, and, earlier this year, filing suit to stop it.
Forcing the Administration to Follow the Law
Through its rollbacks and damaging new rules, the Trump Administration has demonstrated its utter disdain for the climate protections that Americans overwhelmingly support. So it's no surprise that state AGs have also had to push the administration to simply implement environmental regulations that are already on the books.
Take energy efficiency standards. The administration has repeatedly shirked its statutory obligation to develop efficiency standards for everything from lightbulbs to dishwashers to clothes dryers. Efficiency benefits everyone by cutting pollution, but these standards also save consumers billions of dollars.
Time and time again, the administration has tried to stall and roll back efficiency standards —and each time, state AGs have held the administration's feet to the fire.
Just last month, 13 AGs won a legal battle to force the administration to publish efficiency standards finalized under the Obama Administration for a number of commercial and consumer appliances. These standards alone are estimated to save consumers and businesses at least $8 billion and avoid 100 million tons of greenhouse gas emissions over the next 30 years.
Fighting the Administration's Overreach
Remarkably, the Trump Administration isn't satisfied with just rolling back good rules, pushing bad rules, or shirking its responsibility to implement the law. It's also going after state environmental laws and policies. An example of this outrageous behavior is the administration's attack on California's clean car standards.
This past September, the administration released a final rule that attempts to take away California's legal authority to regulate pollution from cars and light trucks under the Clean Air Act. Considering that transportation is now the nation's largest source of climate pollution, the move is astonishingly irresponsible, as well as unprecedented in the decades-long history of the Clean Air Act.
One day after the final rule was released, a coalition of 24 state attorneys general sued to overturn it.
Advancing Clean Energy
Thankfully, state AGs don't spend all their time playing defense. They are also active on the front end of proposed legislation, rulemaking, and other administrative and legislative processes.
For instance, state AGs have played a major role in clearing the path for clean energy in the electricity sector. The latest report from my organization, the State Energy & Environmental Impact Center, details the many ways AGs are working to ensure that clean energy innovators have expanded opportunities to participate fully and fairly in electricity markets.
A good example of this is with a pending case in which state AGs are advancing their states' clean energy mandates against a Trump Administration proposal that would skew electricity trading rules in favor of fossil-fuel suppliers. In response, state AGs have weighed in, even vowing to sue if necessary to make sure the values of their residents are reflected in their electricity choices.
The Fight Continues
To date, state AGs have been remarkably successful in fighting the Trump Administration's efforts to roll back clean energy, climate, and environmental protections. In doing so, they have given a voice to their states' residents before federal agencies and the courts.
But the fight goes on. The administration has vowed to continue to push its anti-climate agenda, and the state AGs will continue to do their part to push back.
I encourage you to learn more about what state AGs are doing by visiting the State Impact Center's website, where you can explore our Attorney General Actions database to learn more about how your state AG is taking action on climate change.
While you're there, I hope that you sign up for our biweekly newsletter, Legally Speaking, and follow us on Twitter at @StateImpactCntr.
Are you ready to make a difference for the future? Sign up for Climate Reality's email list and we'll keep you posted on the latest developments in climate policy and how you can help solve the climate crisis.