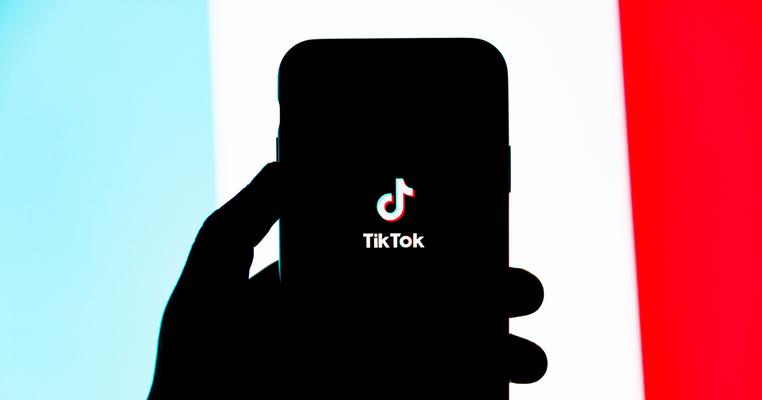 TikTok Versus Climate Change
It's not just about dance videos – young activists are using TikTok to change the climate movement one post at a time.
For many in Gen Z, social media has become a crucial part of how young activists connect, educate, and inspire each other.
And while that's not new, what is new is how young activists are using one platform in particular: TikTok.
As you probably know, TikTok is an app for making and sharing short videos. If you're not an active user, your first thought is probably "infectious dance videos," and to be fair, that's how TikTok first burst into mainstream consciousness.
But today, the platform has become much, much more than a vehicle for dance videos (though there are still a lot of amazing ones being made). And with over 1 billion global monthly users on the app, activists can reach a substantial amount of people in mere seconds.
That many users - and the app's history as a platform for creative expression - inevitably invites innovation and new and diverse ways of thought and expression about, well, just about anything.
And new and diverse ways of thought and expression is exactly what we're seeing when it comes to climate action on TikTok. Especially from young activists.
Meet EcoTok
In the summer of 2020, a collaborative TikTok group emerged to influence the next generation of activism and education.
EcoTok as it's called, is a collective of 17 environmental activists and educators. A main goal of the group is to celebrate diversity both in their identities and in their approaches to climate action.
With over 115k followers, EcoTok has made a huge impact on the climate movement.
Critically, the collective has helped normalize talking about climate issues among young people and encouraged other users outside the group to tackle climate issues on their own accounts.
Check out the collective and you'll see posts on everything from sustainability to climate communications to getting involved in local action and so much more.
In one post, Henry Ferland, known on his personal TikTok as "@Traashboyyy" encourages individuals to simply pick up trash when going on walks as an easy way to help their local environment. Everyone likes easy, right?


The approach is working – and the group's influence is growing. In less than two years, EcoTok has gone from a small collective to an entire subgenre of TikTok, with the EcoTok hashtag currently fostering over 260 million views.
You read that right: 260 million. And counting.
Part of these exploding numbers come from the simplicity of the subgenre's mission. At a time when temperatures are (literally) going off the charts, it's a place to talk about climate with other young people - what it means for them. What they can do. Breaking it down. Making it relatable.
Doria Brown, known on her personal TikTok account as @EarthStewardess, focuses on educating audiences on energy science, sustainability, and science communication. With over 42K followers on the app, her content is clearly catching the eyes of many.


Members of EcoTok have started the conversation on a truly global problem while incorporating inclusitivity into their advocacy.
The result is an online forum for individuals from all over to contribute creative ideas and provide solutions - generating a new discussion about the climate crisis and how we can actively be a part of tackling it.
Calling out Climate Injustice
Climate change is not only an environmental issue - it's a justice issue.
Globally, people of color live with the harmful, lasting effects of climate change much more than white individuals. The numbers don't lie.
As just one example, in the US, wildfires are on the rise - and some groups are more vulnerable to wildfires and their devastating impacts than others. One study found that majority Black, Hispanic, and Native American districts are – on average – 50% more vulnerable to wildfires than others.
Having done the least to contribute to the climate crisis, it's simply unfair that these communities suffer the most.
The discussion happening on TikTok now is answering the "how?" part of stopping climate injustice.
Black climate activists are leading the charge by using TikTok to educate and advocate for change in the climate movement.
However, one of the harder parts of advocating for climate justice is bringing the issue home –why it's important and where it comes from – for audiences who aren't living with dirty air and other kinds of injustice day in and day out.
That's where environmental justice champion Arielle V. King comes in. King uses her platform to discuss the uncomfortable realities of climate and racial injustices the Black community faces.
As an environmental justice lawyer, Arielle is striving to make environmental education more inclusive. Her content ranges from breaking down what environmental racism looks like to posts actively protesting and advocating for change.

Environmental justice advocacy can take various forms. It means something different to everyone - but the passion for justice remains the same.
PhD student, Gabrielle created her TikTok account called @Eco_Og to advocate for positive and accessible sustainable communities. Her videos showcase how people can live more sustainably while not having to break their bank.


With all the great work these women (among many, many others) are doing, we know the expertise of activists of color will help advance the movement to be more inclusive and reach true equity.
A New Movement
Here at The Climate Reality Project, we believe it's time for a new climate movement.
The bottom line is - the climate movement will stay stagnant if we do not include racial and environmental justice in our activism.
The first step is educating ourselves about climate justice.
It can feel like there's so much to learn - to help you get started, we have put together a few introductory explainers to help. You can read more here.
Will you join us?