December 28, 2020 | 8:00 AM
We have a real opportunity in 2021
To say that 2020 has been a difficult year is would be a grand understatement. But we know our planet can't wait for things to get back to normal.
Greenhouse gases like CO2 reached record levels in the atmosphere – despite global lockdowns for the COVID-19 pandemic. And scientists project that 2020 will also be the warmest year on record.
What did that mean for the planet?
For starters, Death Valley, California, reached 130 degrees Fahrenheit (54.4C) in what could be the highest temperature ever reliably recorded on Earth.
In June, the temperature in the small Siberian town of Verkhoyansk – usually one of the coldest places on Earth the planet – soared to 100.4 degrees Fahrenheit, breaking an all-time record for the Arctic.
In Bangladesh, a "one in 20-year flood event" struck for the fifth time in 20 years, displacing millions of people.
The Climate Kept Changing. We Kept Fighting.

These events only deepened our resolve to keep fighting for the kind of solutions and measures we need not just to stop global warming, but to create good green jobs and a future of opportunity for all.
Of course, in 2020, we had to get creative and adapt how we do it. At Climate Reality, the pandemic challenged us to quickly innovate our programs and trainings to be accessible to more people in more places despite lockdowns and travel restrictions. After all, the planet couldn't wait for the pandemic to end – and neither could we.
By turning our signature Climate Reality Leadership Corps training events into digital experiences available to audiences across the planet, we trained over 9,710 climate advocates from around the world in 2020 – the most we've ever trained in a calendar year! The result: our grassroots army of Climate Reality Leaders grew to 31,000 trained activists performing tens of thousands of Acts of Leadership in their communities. Despite the restrictions of quarantines and stay-at-home orders, they were organizing online, on the phone, and any way they safely could, talking to their communities and mobilizing to take on Big Polluters and spread the truth about climate solutions. And they've seen some incredible results.
Big Wins in 2020

Our supporters and Climate Reality Leaders saw some big wins in 2020. As just one example, thanks, in large part, to the dedication of a team of Los Angeles area Climate Reality Leaders, the LA Community College District – the largest community college network in the country – committed to eliminate carbon-based electricity consumption by 2030 and replace all other carbon-based energy use with clean, renewable energy sources by 2040. That's a huge dent in emissions.
Then in October, the Peconic Region NY Chapter's coalition, Win with Wind, was recognized with the 2020 Clean Energy Advocate Award for its incredible work to become the first community in New York to be powered by offshore wind.
Critically, earlier this month, New York State's pension fund, one of the nation's largest public pensions, moved to divest from the riskiest oil and gas companies by 2025 and fully decarbonize by 2040 — and we're so proud of New York's corps of activists, including our Climate Reality Leaders who have worked with DivestNY to call for public divestment from dirty portfolios.
It wasn't just Climate Reality Leaders taking the fight forward. Our grassroots supporters submitted over 200,000 comments to Congress, pressuring legislators to prioritize our climate over Big Oil, protect our families during the COVID-19 pandemic, and much, much more.
It's clear our work is far from over. With new leadership at the White House and in Congress, we have a real opportunity right now to make huge steps forward at a critical point in the climate fight.
We know what well-trained activists and committed digital supporters can do. Now we need your help to train more grassroots leaders, expand our organizing footprint, and keep the pressure on key decision-makers to act while we still have time.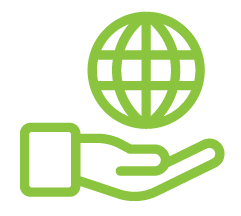 Before You Go
At Climate Reality, we work hard to create high-quality educational content like blogs, e-books, videos, and more to empower people all over the world to fight for climate solutions and stand together to drive the change we need. We are a nonprofit organization that believes there is hope in unity, and that together, we can build a safe, sustainable future.
But we can't do it without your help.
If you enjoyed what you've just read and would like to see more, please consider making a generous gift to support our ongoing work to fight climate denial and support solutions.