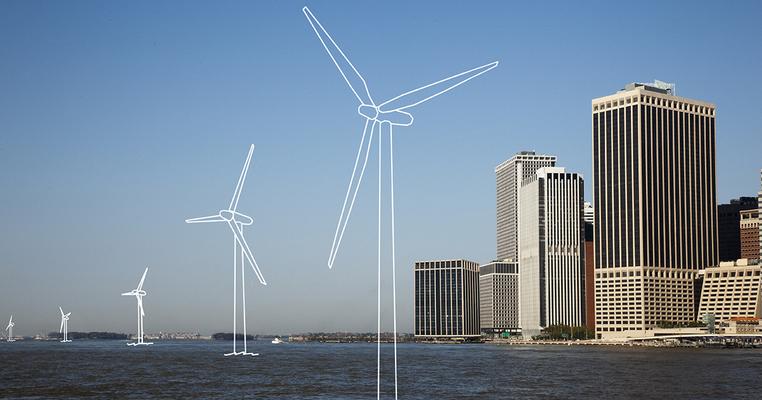 What Are Clean Electricity Standards?
Since the 1980s, clean electricity standards have helped US states prevent millions of tons of fossil fuel pollution. And now, being considered at a national scale, these policies could play an even bigger role in combatting the climate crisis and environmental injustice.
For decades, states throughout the US have implemented clean electricity standards (CES) to diversify their energy supply, create green jobs, improve public health, and reduce planet-warming emissions. Crucially, all while maintaining access to reliable and affordable electricity.
Having seen these standards work across the country, members of Congress are now exploring a national CES to slash emissions and create jobs at a much bigger scale. That, and to fight the environmental injustice that fossil fuels perpetuate in communities from coast to coast.
But what exactly are clean electricity standards? What's been their impact so far and why do they show so much promise for our future?
WHAT IS A CLEAN ELECTRICITY STANDARD? AND HOW DOES IT WORK?
Though details vary from state to state, all clean electricity standards share the same primary goal: replacing electricity from dirty fossil fuels with zero-emission electricity from renewables and other sources.
How? By requiring utilities to produce a certain percentage of their electricity using clean energy sources like wind and solar by a target date. For example, a state that heavily uses coal or natural gas today could aim to produce at least 50% of their electricity using renewables by 2030, and then 100% by 2050.
On top of setting this kind of targets, these standards often create a market for trading clean energy credits. It works like this: If one utility produces more clean electricity than it's required to, it can sell the credit of having produced it to other utilities who may have not produced the required clean electricity
These marketplaces provide utilities with some flexibility in meeting their individual clean energy targets while still increasing the overall use of clean energy throughout a state.
Now, there's a chance you've heard of renewable portfolio standards (RPS): a policy similar to CES that's often mentioned in the same conversation on energy transition. What's the difference between the two?
Renewable portfolio standards function was to increase deployment of low carbon emitting technologies, increase renewable capacity, and decrease emissions. They often reflect the energy reality of the state in which they are implemented which is why you may see natural gas, or coal with carbon capture and sequestration, included in an RPS. There is some debate on the efficacy of RPS, mostly as it relates to electricity price increases. Clean energy standards are technology neutral and focus specifically and totally on emission reduction. In this way they are more efficient in reducing emissions.
Overall, however, both CES and RPS policies strive to accomplish the same goal: increase the use of clean energy sources, that ultimately, lead to decreases in emissions.
A (VERY) BRIEF HISTORY OF CLEAN ENERGY STANDARDS
In 1983, Iowa became the first state to establish a renewable portfolio standard, requiring two utilities to own or to contract power from renewable energy sources.
Skip a handful more standards enacted later to 1999, and Texas — a state virtually synonymous with fossil fuels — set its own clean energy goals.
Fast forward to today, and 29 states and the District of Columbia have established their own clean electricity requirements.
As the Center for Climate and Energy Solutions describes, that includes "a renewable portfolio standard (RPS) adopted by 29 states and the District of Columbia, which require a certain percentage of a utility's electricity to come from renewable energy sources" and "a clean energy standard (CES) adopted by seven states, which requires a certain percentage of a utility's electricity to come from renewable or alternative energy sources."
HAVE THEY MADE A DIFFERENCE?
CES and other similar renewable energy-supporting policies have found great success all around the country.
For examples of singular states, let's look at Iowa and Texas. These are states which, as previously mentioned, were early enactors of clean energy standards.
In 2020, about 42% of Iowa's electric net generation came from wind — far above the national average. And in the same year, Texas led the nation in wind by producing about 28% of all US wind-powered electricity.
And yes, one might point out that that those are just two states, and that their success is also attributable to factors like the plummeting price of renewables and other policies like production tax credits — but research shows that at the national level, CES undoubtedly helped.
According to a 2015 study by Lawrence Berkley National Labs, state clean energy standards drove 62% of new renewable energy generation and 58% of new capacity from 2000 to 2014. Similarly, a report in 2018 found that from 2000 up to then, 52% of the 140 GW of renewable capacity was at least partially motivated by RPS policies.
In short, state level CES-style policies have been a game-changer for clean electricity and renewable energy growth. So what's next?
LOOKING FORWARD: A NATIONAL CLEAN ELECTRICITY STANDARD
Today, electricity production accounts for a quarter of all US carbon emissions.
That proportion of our carbon emissions is expected to grow rapidly as we power more and more of our lives with electricity (Think everything from increasing our use of electric stoves to heating buildings with electricity instead of natural gas to transitioning our most emissions intensive sector — transportation — completely over to electricity).
If our future is electric, which appears to be the case more year after year, then cleaning up our electricity is going to be vital in cutting our carbon emissions.
And yes, we're headed in the right direction. But just one-fifth of our electricity today is being produced using renewables, and we're just not decarbonizing the sector fast enough. Not if we're to meet the goals of the Paris Climate Agreement and avoid catastrophic warming.
We need a cohesive and ambitious national Clean Electricity Standard.
Fortunately, the Biden Administration recognizes that to make real progress on our health, economic, and racial injustice crises, we need a national clean electricity standard that helps:
Clean up and protect our air, land, and water.
Create millions of good green jobs (to be specific, an increase of 500,000 to 1 million more good-paying jobs in the energy sector this decade, and up to 2.2 million in the 2030s).
And bring much-needed justice to low-income and minority communities suffering the disproportionate impacts of fossil fuel pollution.
The best part? Clean electricity standards are already a popular idea.
As independent polls like from the Yale Program on Climate Change Communication demonstrate, over two-thirds of voters support the federal government pushing toward 100 percent clean power by 2035.
Clearly, clean electricity is both what the people want and what will help the United States meet this critical moment. For justice, for our planet, and for our future.
JOIN THE MOVEMENT FOR SOLUTIONS
With policies like CES on the rise, a sustainable future is in sight. But we cannot take it for granted. Now more than ever, at this time of immense opportunity, the climate movement needs us.
Learn what you can do to support a brighter future for the US and our planet in our free e-book Where We're Going and How We Get There Together.
Within the downloadable PDF, you'll discover the key policy solutions, such as a national clean electricity standard, that can help carry the US to a net-zero carbon pollution economy by 2050. That, and learn how you can help us get there!
By Diego Rojas