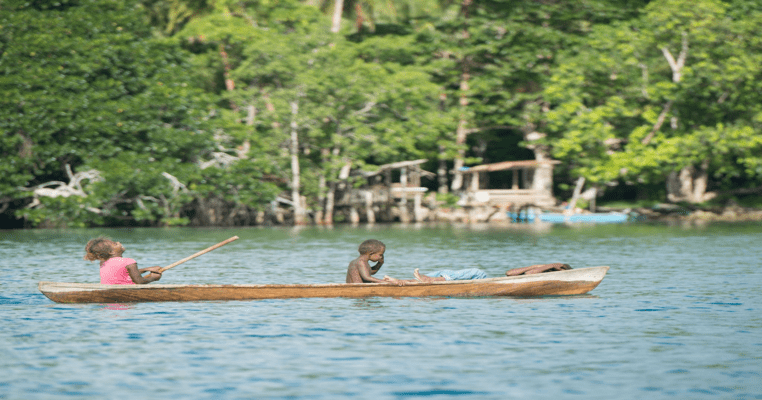 What We Want from COP 26: Australia and the Pacific
Australia and Pacific Island nations will have critical roles in the success – or failure - of COP 26. Leaders from The Climate Reality Project: Australia and the Pacific lay it out.
As the world's 12th largest economy and the second biggest coal exporter on the planet, Australia – along with neighboring countries across the Pacific – will be major factors in COP 26 talks in Glasgow.
Our colleagues at Climate Reality's Australia and Pacific branch share their take on what climate change means for the region as well as what's blocking progress and what they hope to see at these critical talks.
What Climate Change Looks Like: Australia and Pacific
The Pacific region covers more than one third of the earth as a "Blue Pacific Continent." It is highly vulnerable to the impacts of climate change. Sea-level rise, extreme weather, and warmer oceans present great challenges to the well-being and survival of people, nations, economies, and the diverse ecosystems.
The Pacific includes 14 nation states including Australia and New Zealand and nine territories, including those held by the US and France. Despite producing only 0.23% of global emissions, Pacific Island countries are already experiencing some of the severest impacts.
Supporting cleaner economies across the region and building on the resilience of communities will tackle climate change, improve well-being, and economies. All nations of the world need to hear the voices from the Blue Pacific Continent.
The Political Climate
Key Opportunities and Wins
Obstacles to Overcome
Where We Stand
What We Want from COP 26
On October 6, the Australia and Pacific branch of The Climate Reality Project hosted the Blue Pacific to Glasgow Forum. The event provided a platform to elevate the voices of political and civil society Pacific leaders - and Vice President Gore - calling for urgent ambition at COP 26.
These key demands encapsulate their call to the world to hear their plea for extreme urgency:
1. The time for ambitious climate action is now
All countries must put forward ambitious targets and plans at the crucial Glasgow COP to achieve the goals of the Paris Agreement.
Climate change is a reality. If we fail to act urgently, there will be catastrophic consequences for the Pacific, Australia, and New Zealand. Every fraction of a degree matters and it's now in our hands. We have the solutions and this is the moment we must take action as one. Ambition needs to turn into reality. This moment, while action can still make a difference, is the one that matters.
2. Ambitious 2030 targets
Now is the time for ambitious climate action. At a minimum, developed nations including Australia and New Zealand need to join the US in halving emissions by 2030. Further, by providing substantial financial assistance to impacted countries and laying out plans for net zero no later than 2050.
There are credible calls for even stronger 2030 targets and earlier achievement of net zero than 2050.
3. Climate finance and climate justice
Developed countries must make good on their promise to mobilize at least US $100 billion per annum in climate finance. Developing countries need support to build low-carbon economies and adapt to the impacts of climate change.
We must raise awareness of the rights and wellbeing of those who are disproportionately impacted by climate change and learn from the resilience that First Nations peoples have developed over millennia.
4. Mobilize your networks
Our region is already seeing some of the first and worst impacts of climate change. We have the solutions and the time for action is now. Organize with friends and colleagues to call for ambitious climate commitments by leaders of governments and business at COP 26. Use these additional resources on COP 26 to help you raise awareness, increase ambition, and mobilize your networks.
Every tonne of carbon is important. Every fraction of a degree matters.
Time for Real Action on Climate
The stakes of COP 26 couldn't be clearer. It's time for our leaders to commit to real action to fight climate change.
Join us for 24 Hours of Reality: Let's Get Real on October 29 and join advocates all across the planet in taking action to push our leaders to take real action on climate. Now while we still have time.
Ciaran McCormack is the manager at The Climate Reality Project – Australia & the Pacific