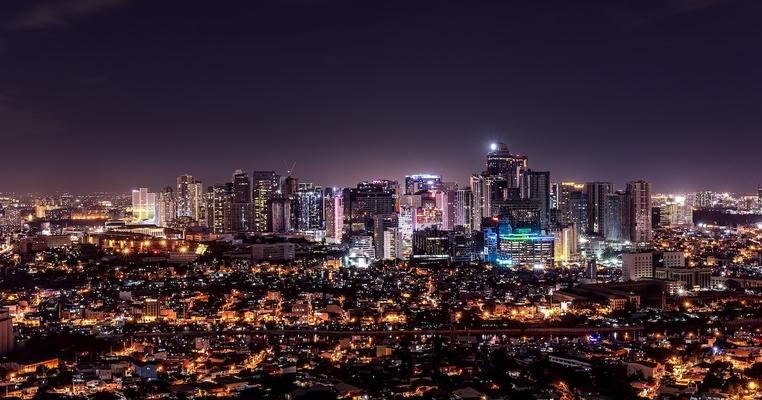 What We Want from COP 26: The Philippines
Activists from The Climate Reality Project Philippines lay out what's at stake for the country in the critical COP 26 climate talks.
Although it only accounts for about 0.3% of global emissions, the Philippines is extremely vulnerable to the impacts of climate change and disasters due to its geographic location.
Underscoring this vulnerability, Germanwatch's 2021 Global Climate Risk Index ranked the Philippines as the fourth most affected country by weather-related events from 2000–2019. This trend is expected to continue with scientists projecting that increasing temperatures will increase the intensity of storms and extreme rainfall events.
Numerous developmental factors - such as poverty and inequality, unplanned and rapid urbanization, and the lack of resources and capacity of communities to adapt to the changing environment – further exacerbate these impacts.
As just one example, in 2020, a series of typhoons and storms – which climate scientists confirmed bear the imprints of climate change – submerged many provinces and communities, resulting in billions in damage to agriculture and infrastructure, affecting millions already struggling with the social, health, and economic impacts of the COVID- 19 pandemic.
Dramatic storms are not the only threat. The Philippines is also suffering from slow-onset impacts that slowly transform lives and livelihoods in vulnerable communities. For example, in the bay off metropolitan Manila, seas are rising more than 1.2cm each year, more than four times the global average. If this rate continues, seas could rise nearly 11 cm, threatening the homes of the nearly 13 million Filipinos living in the region.
The Political Climate
Across different political administrations, the Philippine Government has addressed these disaster and climate risks in the past two decades largely by enacting laws.
Key measures passed in recent decades include:
The National Integrated Protected Areas Act of 1992 for ensuring ecosystems integrity.
The Clean Air Act of 1999 for reducing black carbon.
The Renewable Energy Act of 2008 for promoting clean, sustainable, and renewable energy.
The Climate Change Act of 2009 for strengthening climate governance.
The People's Survival Fund Act of 2012 for financing local adaptation initiatives.
The Green Jobs Act of 2016 for creating green jobs and fostering a just transition toward a green economy.
While these laws have been in place for many years now, many of their critical provisions remain unimplemented because vital institutions lack capacity from institutions mandated, agencies lack political will, or resources have not been allocated.
Key Opportunities and Wins
Several groundbreaking policies the Philippines established in the past year are expected to shape its climate agenda. The Department of Energy (DOE) announced a moratorium on all new coal projects in 2020 and announced plans this year to accelerate the country's energy transition program.
The DOE is set to issue a set of improved rules for its Green Energy Auction Program (GEAP), which would introduce greater transparency and competition in power generation leading to lower electricity prices and more variable renewable energy available throughout the country. Moreover, 13 years since the enactment of the Renewable Energy Act, the Energy Regulatory Commission has finally issued the rules governing the Green Energy Option Program (GEOP), a game-changing provision that allows electricity consumers using 100kW or more to source their electricity from renewable energy sources.
The Philippine Central Bank has issued a circular directing all banks and financial institutions to fully incorporate environmental, social, and governance and sustainability principles into their operations. This means that all financial institutions are now required to safeguard their operations from evolving material hazards of climate and energy transition risks.
Later this year, the Climate Change Commission and the Department of the Interior and Local Government will begin a quality assurance system to help local governments develop climate action plans. Through this system, the national government could provide local governments with technical assistance to help improve these plans and ensure they respond to the specific needs of communities.
Obstacles to Overcome
The rapid construction of fossil gas import infrastructure happening now will be a challenge to the country's clean energy transition. Building fossil gas terminals requires long-term contracts that could lock the country into expensive fossil gas for 25 years or more – a scenario we must prevent. Especially with the danger of gas reserves becoming stranded assets and raising energy prices for consumers.
Local governments need more resources and support for science-based development and action planning to enable vulnerable communities to survive and thrive in the face of climate disasters.
The Philippines still needs a comprehensive roadmap for implementing its nationally determined contribution (NDC) under the Paris Agreement. This roadmap should spell out detailed plans and timetables, as well as financing for the transition to a low-carbon economy. It should also include strategies for accessing international climate finance, transferring transformative low-carbon technologies, and developing systems to monitor, report, and value mitigation actions.
Where We Stand
The Philippines' first NDC commits key sectors to reduce and avoid 75% of business-as-usual emissions from 2020–2030.
In this pledge, the government committed to reduce emissions unconditionally 2.71%, using local resources. The remaining 72.29% is conditional on financial, and technology transfer, and capacity-building support from developed countries.
Alongside these efforts, the Philippines is undertaking adaptation measures across a wide range of areas and sectors to preempt, reduce, and address residual loss and damage from climate change.
Activists expect the government to improve this NDC to increase both its ambition and mitigation potential across the economy, based on the growth directions and projected adaptation needs of the Filipino people.
What We Want from COP 26
First, COP 26 must address the failure of the developed world to deliver its commitment to mobilize $100 billion USD annually in climate finance for the adaptation and mitigation needs of developing countries.
We echo the call of the Climate Vulnerable Forum's Vulnerable Twenty (V20) Group of Finance Ministers for the developed nations to develop a joint plan that will deliver $100 billion USD in climate finance each year from 2020–2024.
Second, COP 26 must consider developing countries' urgent need for evidence-based national climate risk assessments. This process requires a massive amount of financial support that should be on top of the annual $100 billion USD in climate finance initially committed by developed nations.
Support for these national climate risk assessments will enable vulnerable developing countries to establish appropriate climate change adaptation and mitigation programs. This will help the global community streamline and strategically manage the flow of climate finance to those who need it the most.
Supporting these assessments will also help institute a baseline for incremental loss and damage in developing nations. Going forward, this baseline could then serve as a basis for compensating developing countries for actual loss and damage from climate change.
Third, COP 26 must acknowledge the critical role that youth leaders play in our climate movement respond to their demands and needs at local, national, and global levels. We cannot frame climate change as an intergenerational responsibility if we exclude younger generations and limit these discussions to those who have allowed the climate crisis to consume our planet. We hope that COP 26 will genuinely provide a meaningful space and platform for our young climate leaders to communicate their thoughts, exchange ideas, and seek support for their initiatives.
Stay up to date with the latest from COP 26 and the global climate fight by signing up for our activist email list today.