December 12, 2019 | 12:30 PM
What world leaders are saying about COP 25 (in tweets)
While we can't all be in Spain for the two-week event in person, world leaders are using the power of Twitter to keep us up to date. What better way to catch up on all that's happening than with social media?
Here's eight of the top tweets about the COP 25 conference:
1. Trees, farming, and agriculture – oh my!

Finalizamos la jornada de hoy en @COP25CL con grandes noticias para nuestra agricultura, el sector forestal, las exportaciones y para la mitigación del #CambioClimático
Un día histórico para todo el sector silvoagropecuario!! pic.twitter.com/5K5qmcMtZB

— Antonio Walker (@antoniowalkerp) December 5, 2019

While COP 25 was originally supposed to take place in Chile, it was moved to Madrid, but the South American country still had a large presence at the event. Chile's minister of agriculture, Antonio Walker Prieto, announced on Twitter that the climate talks had been going well for discussions on agriculture, forestry, and exports.
2. Saving the oceans one step at a time

Necesitamos integrar los océanos en nuestras #NDC. Hoy junto a @acouvecorrea, El príncipe Alberto II de #Mónaco y @pwatkinson lanzamos nueva plataforma para científicos que busca integrar las medidas oceánicas en las NDC #COP25 #BlueCOP pic.twitter.com/aJdueKjYUj

— Carolina Schmidt (@CarolaSchmidtZ) December 3, 2019
The newly elected president of COP 25, Carolina Schmidt, who is Chile's minister of the environment, took a stand to protect the oceans with Prince Albert II of Monaco, Chilean Minister of Science, Technology, and Knowledge Andrés Couve Correa, and Paul Watkinson. Schmidt announced that the trio had launched a new platform for scientists that seeks to integrate ocean measures in their NDCs (Nationally Determined Contributions).
3. A call for leadership

"The window of opportunity is closing now. On both a professional and personal level, my message to you is this: We need your decisions. We need your leadership. We are out of time."

My speech addressing leaders at #COP25 today. #TimeForAction #ClimateChange pic.twitter.com/a0NqRevoIJ

— Patricia Espinosa C. (@PEspinosaC) December 10, 2019
Patricia Espinosa, the executive secretary of the UN's Framework Convention on Climate Change, used her speech to ask the world leaders in front of her to take action.
"The window of opportunity is closing now. On both a professional and personal level, my message to you is this: We need your decisions. We need your leadership. We are out of time." She used her platform to take a stand, speaking about the impacts of the climate crisis that can already be seen and felt. Let's hope her speech inspired some leaders to act!
4. Committing to carbon neutrality

An honor to meet the President of Spain @Sanchezcastejon today, where I commended his leadership on his country's Energy Transition Plan. Among the important elements, it commits Spain to be carbon neutral by 2050 and to ensure a just transition for workers. #COP25. pic.twitter.com/8psScpLFdU

— Al Gore (@algore) December 10, 2019
We were so excited to see our founder and chairman, former US Vice President Al Gore, meet with the president of Spain, Pedro Sánchez. Vice President Gore used the opportunity to praise President Sánchez on his leadership in the climate fight, and on the country's energy transition plan, which is a commitment for the country of Spain to be carbon neutral by 2050 and cut emissions by 90 percent.
5. Standing up for human rights

Hablamos con @GretaThunberg sobre la relevancia de los #DerechosHumanos y el #CambioClimático. Las resoluciones finales de la #COP25 deben incluir mujeres, jóvenes, pueblos indígenas y pueblos marginales.#DiaDeLosDerechosHumanos #StandUp4HumanRights pic.twitter.com/i4EW9IGH9s

— Michelle Bachelet (@mbachelet) December 10, 2019
UN High Commissioner for Human Rights Michelle Bachelet met with Greta Thunberg, arguably the most popular attendee at COP 25. The two discussed the importance of fighting for human rights while fighting the climate crisis and ensuring that youth voices are heard in the movement. Both Thunberg and Bachelet agreed that the final resolutions of COP 25 must include equal rights and opportunity for women, youth, and indigenous and marginalized peoples.
6. Taking a stand

#ClimateChange is the most important challenge humanity has ever faced. I believe we need a major acceleration. There are millions of students – and some of them spoke here today – who tell us we do need to do something radically different. #COP25 #TiempoDeActuar #TimeForAction pic.twitter.com/yjOZAqHbl1

— Lorenzo Fioramonti (@lofioramonti) December 10, 2019
Italy had a strong presence in Madrid as well. Italian Minister of Education, University and Research Lorenzo Fioramonti attended the conference to take a stand for the students in the movement. His speech focused on what adults and the world leaders at COP 25 could do for students, including his very exciting mention of the Italian government approving a law to include mandatory climate science education in schools, starting next year.
7. Youth on the world stage

An emotional moment here at #COP25. Young people take over the stage and remind us that we HAVE to step up and take #ClimateAction. Our legacy to them cannot be a destroyed planet. We simply must do better. We know what to do. We have a clear deadline. We have to get on with it. pic.twitter.com/nG30Ofrrem

— Inger Andersen (@andersen_inger) December 11, 2019
COP 25 took a thrilling turn when dozens of youth activists from around the world took to the stage to demand climate action, with chants such as:
"What do we want? Climate justice! When do we want it? Now!" Inger Andersen, executive director of the UN's Environment Program, captured this incredible moment on video – and we highly recommend you watch it!
8. Greta. Need we say more?

"Well I am telling you there is hope. I have seen it.
But it does not come from governments or corporations.
It comes from the people."

Here's a small part from my speech today at the #cop25 in Madrid. pic.twitter.com/Dg8pz969yS

— Greta Thunberg (@GretaThunberg) December 11, 2019
Last, but certainly not least, Greta Thunberg, the world's most famous climate activist and TIME's 2019 Person of the Year, took to the stage to speak directly to those in charge of making change. Thunberg is known for her moving speeches that tug at the heartstrings and hold those in power accountable for their inaction, and she did not disappoint. "We do not have to wait, we can start the change right now. We, the people." Want to see Thunberg's full speech? Check it out here.
Join the climate fight

Needless to say, based on the tweets, COP 25 was eventful and full of calls for action! We can't wait to see what happens in the final week of the event and we hope that you were inspired to take climate action yourself.
Want to find out how to join the climate fight? Join us at our next Climate Reality Leadership Corps training event and become a Climate Reality Leader.
Like these incredible world leaders and activists, you have the power to make a change in the world – and we can help you take that first step.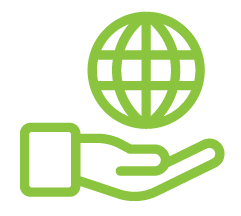 Before You Go
At Climate Reality, we work hard to create high-quality educational content like blogs, e-books, videos, and more to empower people all over the world to fight for climate solutions and stand together to drive the change we need. We are a nonprofit organization that believes there is hope in unity, and that together, we can build a safe, sustainable future.
But we can't do it without your help.
If you enjoyed what you've just read and would like to see more, please consider making a generous gift to support our ongoing work to fight climate denial and support solutions.