February 03, 2020 | 8:30 AM
When Communities Ditch Coal and Go All-In on Renewables, Everybody Wins
Coal plants around the United States are closing as renewable energy becomes more efficient and cost-competitive with traditional fossil fuels.
In November 2019, two of America's biggest coal plants shut down. And a 2018 report by the policy firm Energy Innovation found that it's now cheaper to tear down almost three-quarters of American coal plants and replace them with renewables than it would be to let them continue operating.
"We've been closely following the cost of wind and solar in the US and globally," said Mike O'Boyle, Energy Innovation's electricity policy director, "and the costs have come down so far that we're now seeing unprecedented low [costs] for wind and solar."
Given the great financial outlook for renewables – and of course, the important role they play in helping us fight the climate crisis – it should come as no surprise that cities across the US (and around the world!) are making the transition to 100 percent renewable energy.
These places are saving money and improving life for their residents, while working to create a prosperous future for generations to come.
Burlington, Vermont

The first city in the United States to source 100 percent of its electricity from renewable energy was Burlington, Vermont. The city accomplished this feat in 2014.
What drove the city to commit to renewables? Concern over federal-level inaction on climate alongside the city's desire to protect its tourism and agriculture-dependent economy, which is vulnerable to climate change.
Burlington gets its power from hydroelectric (about 35 percent), wind power (just under 28 percent), solar (1.4 percent), and biomass and other non-fossil fuel sources (a little over 35 percent).
By 2016, net energy costs for Burlington were cheap enough that the city did not have to raise electric rates for its customers after making the transition.
"Burlington Electric has successfully achieved the 100 percent renewable energy goal without raising rates for over a decade now, so we prove it is possible to maintain rates," said Paul Pikna, a senior generation engineer at Burlington Electric. "One could even argue, if you count inflation, we've decreased rates over the decade."
Burlington Mayor Miro Weinberger has said the move is because "all the climate models suggest we need to make substantial progress by 2030 and much more dramatic progress by 2050."
Aspen, Colorado

Late in 2015, Aspen, Colorado became the third city in the United States to be fully powered by renewables. (The second US city to reach 100 percent renewable energy was Greensburg, Kansas.)
Aspen gets its renewable energy from hydroelectric power (46 percent), wind power (53 percent), and landfill gas (1 percent).
Residents' electricity rates rank among the lowest in Colorado. A January 2018 survey conducted by the Colorado Association of Municipal Utilities found that residential customers of Aspen Electric paid $80.95 for 700-kilowatt hours (kWh). That made it the tenth lowest among the 58 municipal, cooperative, and investor-owned utilities in Colorado.
Glenwood Springs, Colorado

The newest US city to achieve 100 percent renewable energy is Glenwood Springs, Colorado. It became the second city in Colorado and the seventh in the US to transition to 100 percent renewable electricity in May of last year.
The city gets its power primarily from wind and a small percentage from hydroelectric power.
In Glenwood Springs, the goal was to transition to 100 percent renewables without raising rates. Indeed, the new renewable energy contract lowers the city's cost per megawatt-hour (MWh) from $51 to $46. Glenwood Springs Mayor Jonathan Godes has said the cost of wholesale energy to the city will actually be about a half-million dollars less each year.
And here's a fun bit of trivia: Glenwood Caverns Adventure Park is one of the first theme parks in the country to use 100 percent renewable energy to power its rides and a new gondola.
The Navajo Nation

The Navajo Nation isn't 100 percent renewable just yet, but it's well on its way.
In April 2019, Navajo Nation President Jonathan Nez signed a resolution saying that the Navajo Nation "will pursue and prioritize clean renewable energy development for the long-term benefit of the Navajo People and our communities."
Later that same year, the Navajo Tribal Utility Authority made a major stride toward a fully renewable future with the completion of the Kayenta Solar Generation Station, a solar plant with a 55.3 MW capacity. The plant can produce enough emission-free energy to power approximately 36,000 homes.
These moves came at almost the same time as the largest coal-fired power plant in the West—the Navajo Generation Station (NGS)—closed in November 2019.
When the NGS operated, the power lines carried electricity off the reservation to communities throughout Arizona, California, and Nevada while homes on the Navajo Nation remained in the dark. Even today, 10 percent of households in the Navajo Nation don't have electricity.
The tribe has committed to provide off-grid solar to about 15,000 Navajo households who still do not have electricity.
What's Next

This much is clear: Coal is on the decline as renewables like solar and wind become cheaper and cheaper and more and more accessible. By moving to 100 percent renewable energy, communities are saving money and fighting the climate crisis while helping residents live healthier lives.
Transitioning to a zero-carbon economy will take a lot of work, but we have the tools we need to do it today. We also have the will of the public on our side.
Learn more about how you can help your community begin the transition away from fossil fuels toward clean, affordable renewable energy by attending one of Climate Reality's 2020 Leadership Corps training events.
At a Climate Reality Leadership Corps training, you'll spend three days working with former Vice President Al Gore and world-renowned scientists and communicators learning about the climate crisis and how together we can solve it.
Bring your courage, commitment, and passion. Leave with the knowledge and tools to shape public opinion, inspire action your community, and lead the global fight for solutions.
In 2020, we will host training events in Raleigh, North Carolina (June 29 to July 1); Detroit, Michigan (August 11-13); and Orlando, Florida (September 3-4).
Sign up now to be the first to know when the applications for our trainings in Raleigh, Detroit, and Orlando open.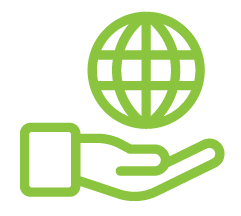 Before You Go
At Climate Reality, we work hard to create high-quality educational content like blogs, e-books, videos, and more to empower people all over the world to fight for climate solutions and stand together to drive the change we need. We are a nonprofit organization that believes there is hope in unity, and that together, we can build a safe, sustainable future.
But we can't do it without your help.
If you enjoyed what you've just read and would like to see more, please consider making a generous gift to support our ongoing work to fight climate denial and support solutions.