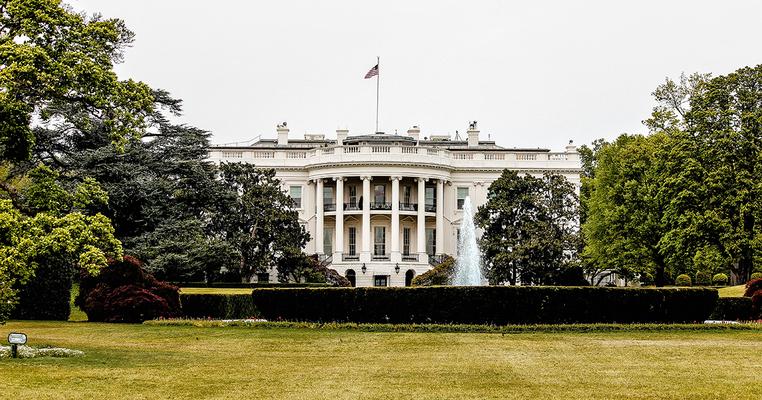 WE®: White House Climate Day: Behind President Biden's Executive Orders
We're facing a unique moment in history: less than a month into the Biden Administration, we have a new chance to fight for climate action and the planet.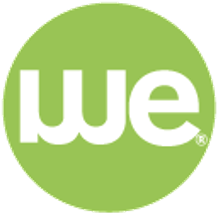 In the words of a former vice president, "This is a big (expletive) deal."
Less than a month into the Biden Administration, we have a new chance to fight for climate action and the planet. This is the start of something big, and we've seen the president take critical first steps towards a just, green recovery based on real lives and real science.
For starters, just a week after Inauguration Day, the White House hosted a Climate Day, focusing on executive orders that put science, environmental justice, and climate first. So, what exactly did President Biden sign on Climate Day? We broke it down for you:
Focusing on Environmental Justice & Economic Opportunity
When you breathe dirty air every day, thanks to the coal plant just outside of town, you get it. When you've seen your home swamped by yet-another climate-fueled hurricane, you get it. Now, more and more Americans across the country get it too: The climate fight must be a fight for environmental justice. This executive order formalized President Biden's commitment to make environmental justice a priority across every agency and department in his administration, establishing two environmental justice councils to carry out this approach.
The order also created the Justice40 Initiative with the goal of delivering 40 percent of the overall benefits of relevant federal investments to disadvantaged communities. Oh, and to ensure this isn't just a lofty pledge, the government is tracking its performance toward that goal on an Environmental Justice Scorecard.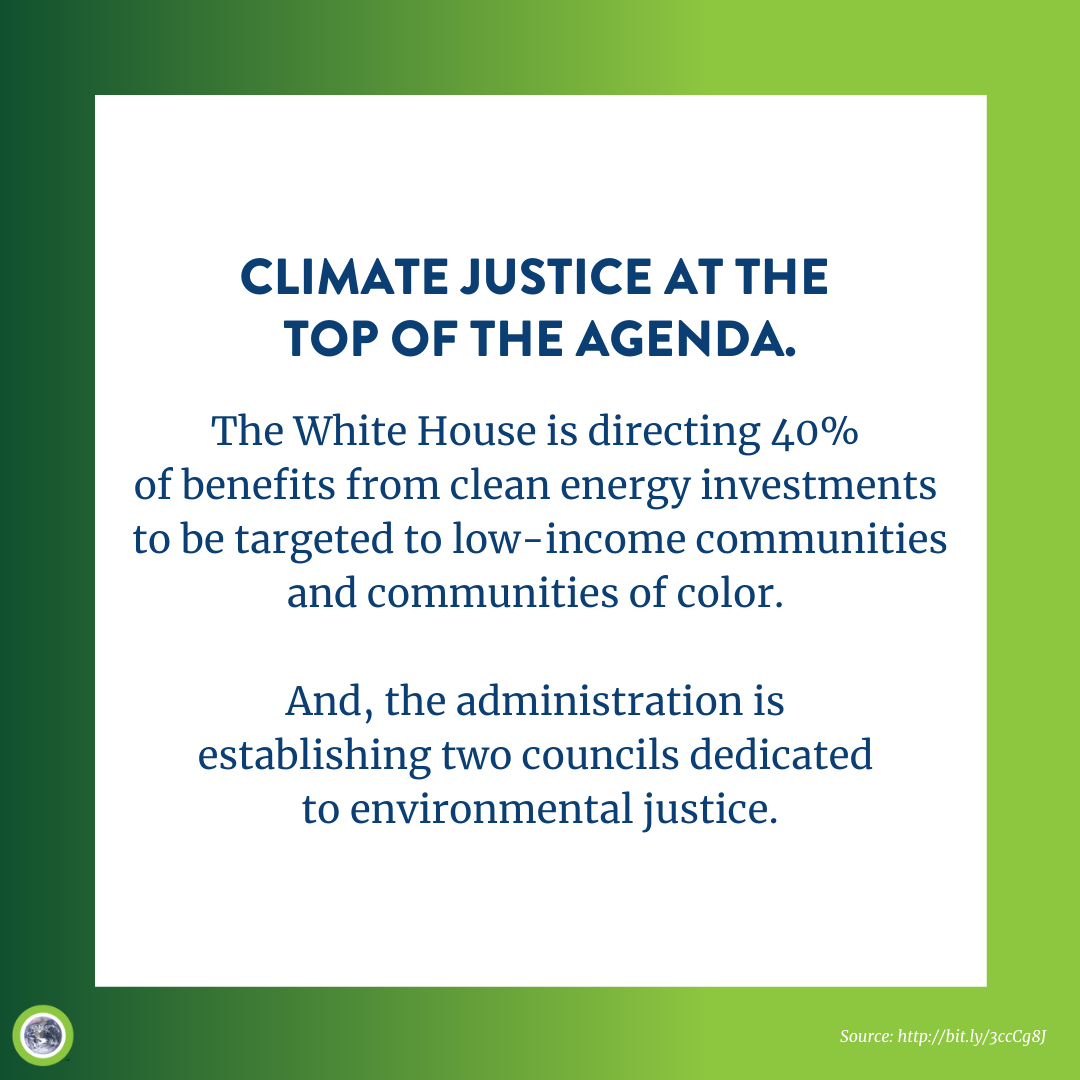 Ensuring Scientific Integrity Across Agencies
President Biden signed the Presidential Memorandum on Scientific Integrity and Evidence-Based Policymaking, which directs agencies to make evidence-based decisions guided by the most up to date data and science.
Yes, this didn't exist before.
It's incredibly important that facts come first – we're excited to see the administration make sure science is at the forefront of combatting the climate crisis across all agencies and departments!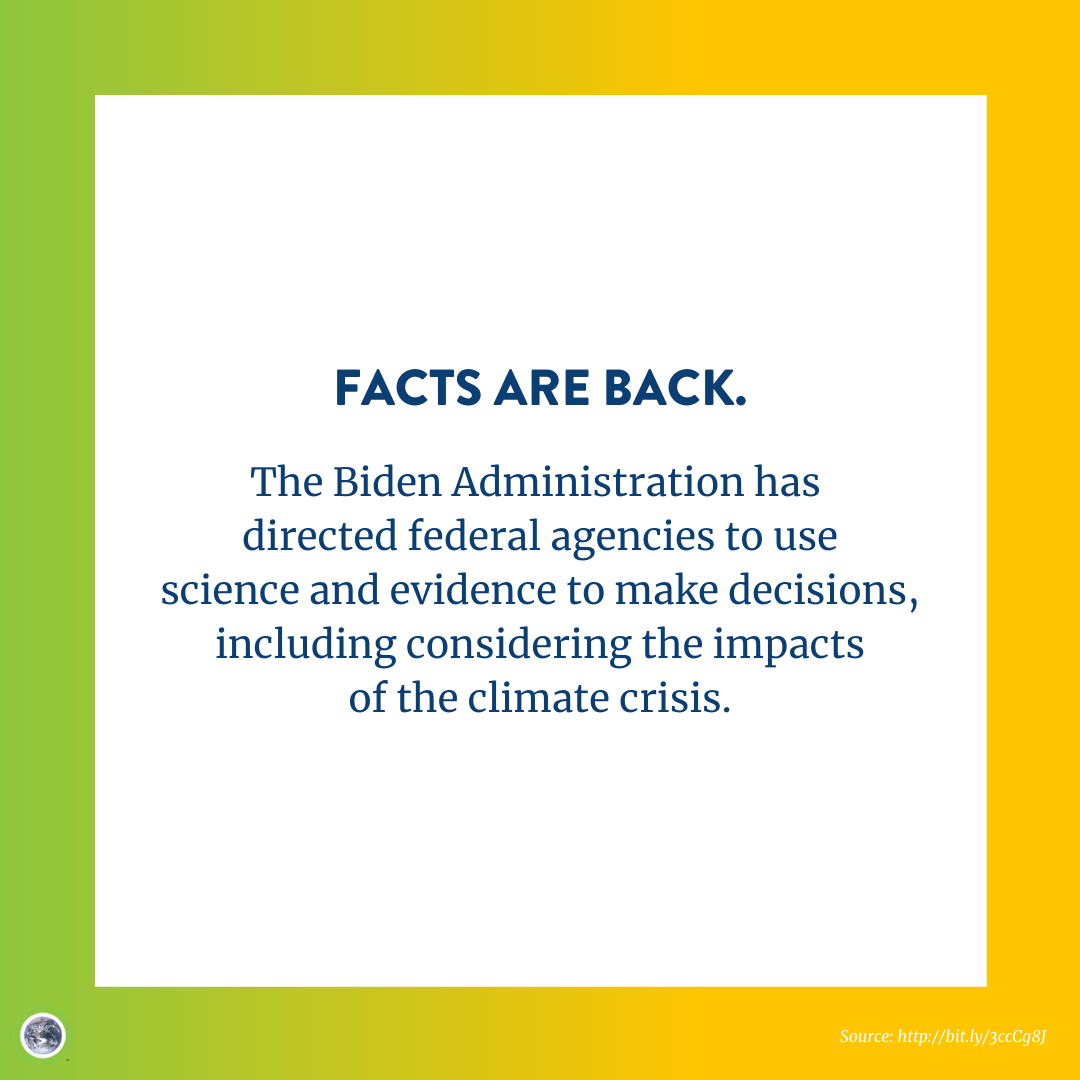 Protecting Essential Ecosystems Across Land and Sea
Fighting the climate crisis includes protecting public lands that are critically important to countless animal species and Indigenous cultures. President Biden signed an executive order that commits to the goal of conserving at least 30 percent of US land and coastal waters by 2030 – ensuring they can be enjoyed for generations to come.
The order also calls for the establishment of a Civilian Climate Corps, which will put a new generation of Americans to work conserving and restoring public lands and waters, increasing reforestation, protecting biodiversity, and improving access to recreation.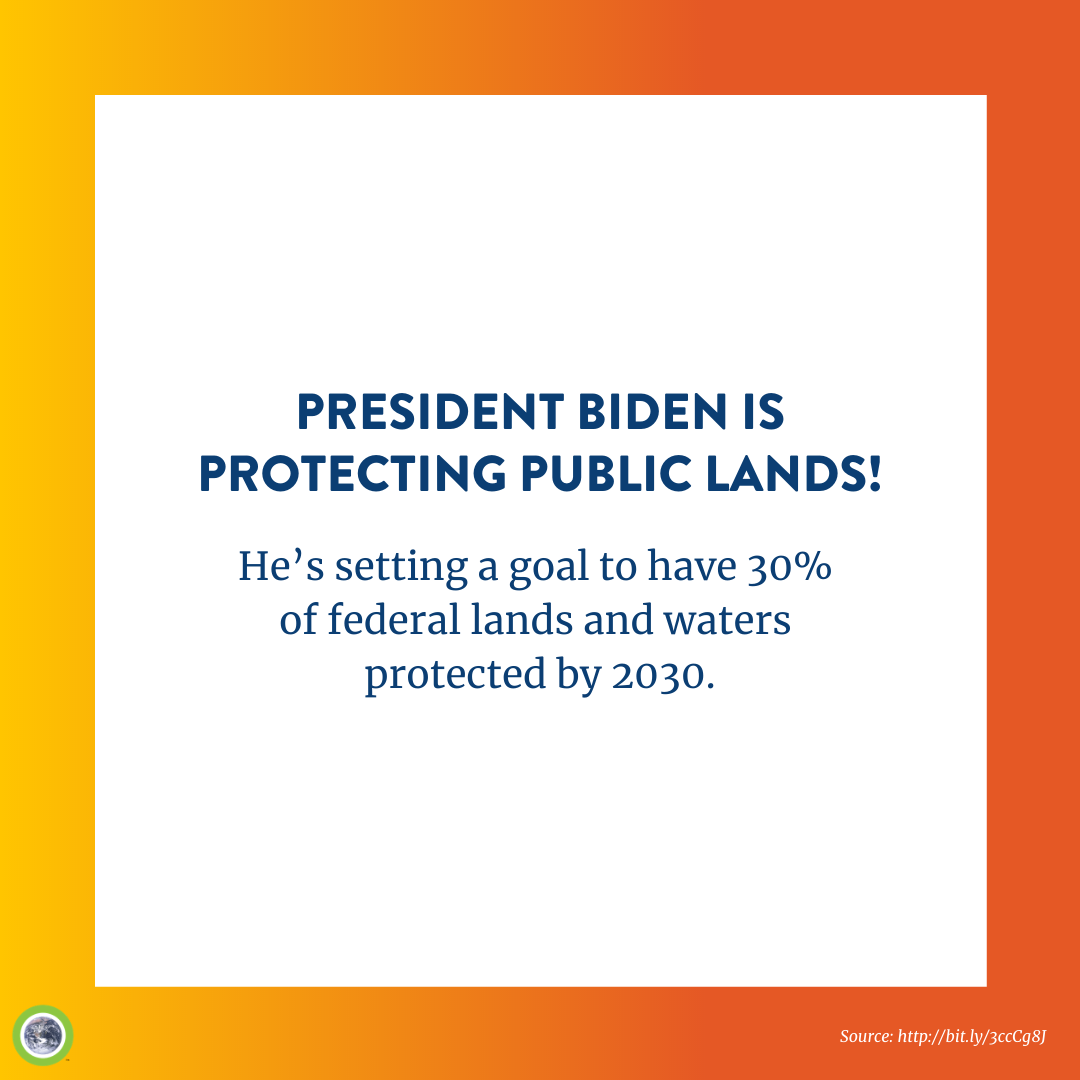 Making the Climate Crisis Key in US Foreign Policy and National Security
The climate crisis is a national security crisis – and the Biden Administration has made that clear. The president signed an executive order that establishes climate considerations as an essential element of US foreign policy and national security. It also brings the US back to the foreign stage, reaffirming that the president will host a Leaders' Climate Summit on Earth Day and kicking off the process for the US to develop a stronger nationally determined contribution (NDC) to fight the climate crisis as part of the Paris Agreement.
Learn more about what it means for the US to re-enter the Paris Agreement.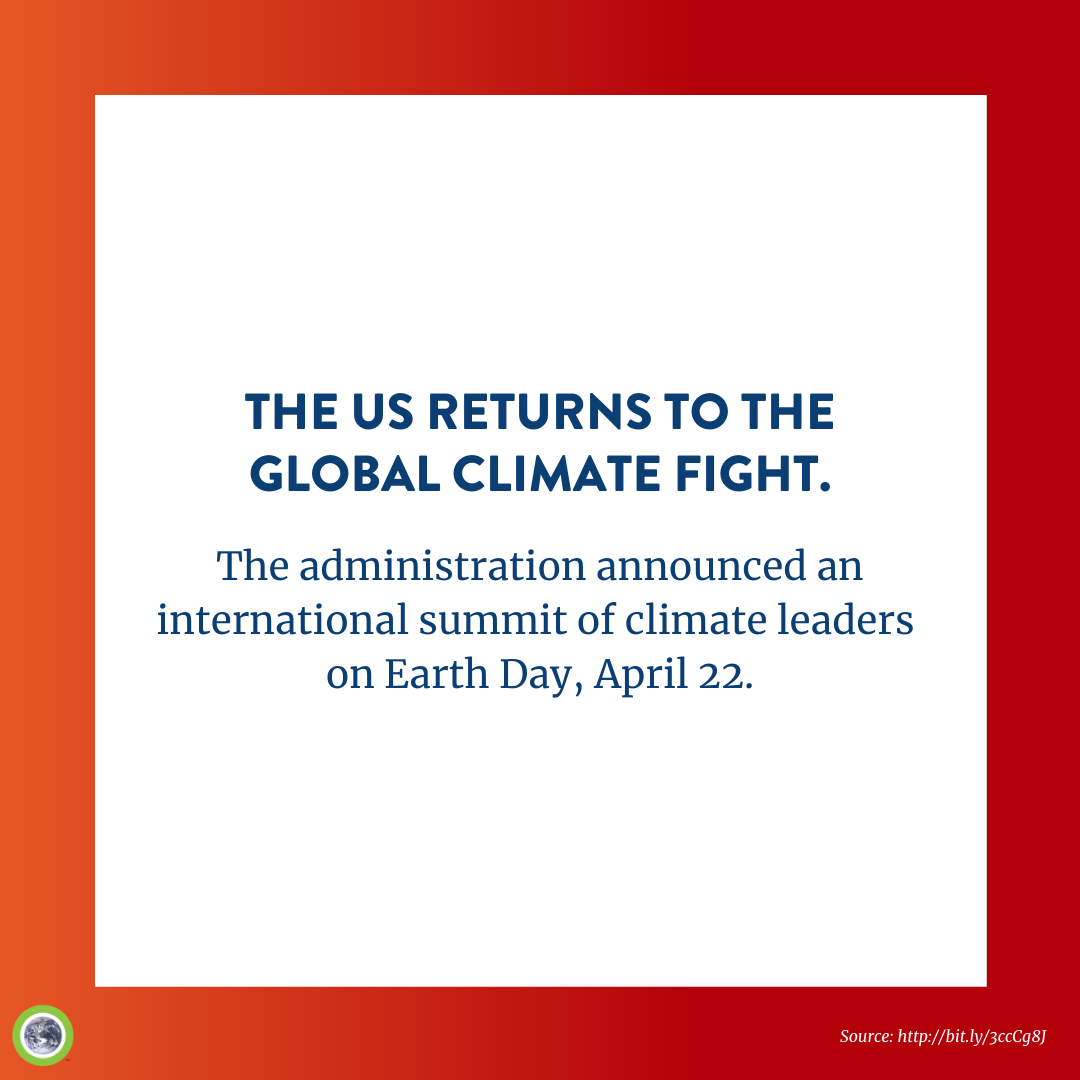 Re-Establishing Scientific Councils
It shouldn't be a revolutionary statement to say that the climate fight starts with science. President Biden re-established the President's Council of Advisors on Science and Technology, which will advise the president on the newest data, science, and policy critical to climate action and other critical issues like public health and national security.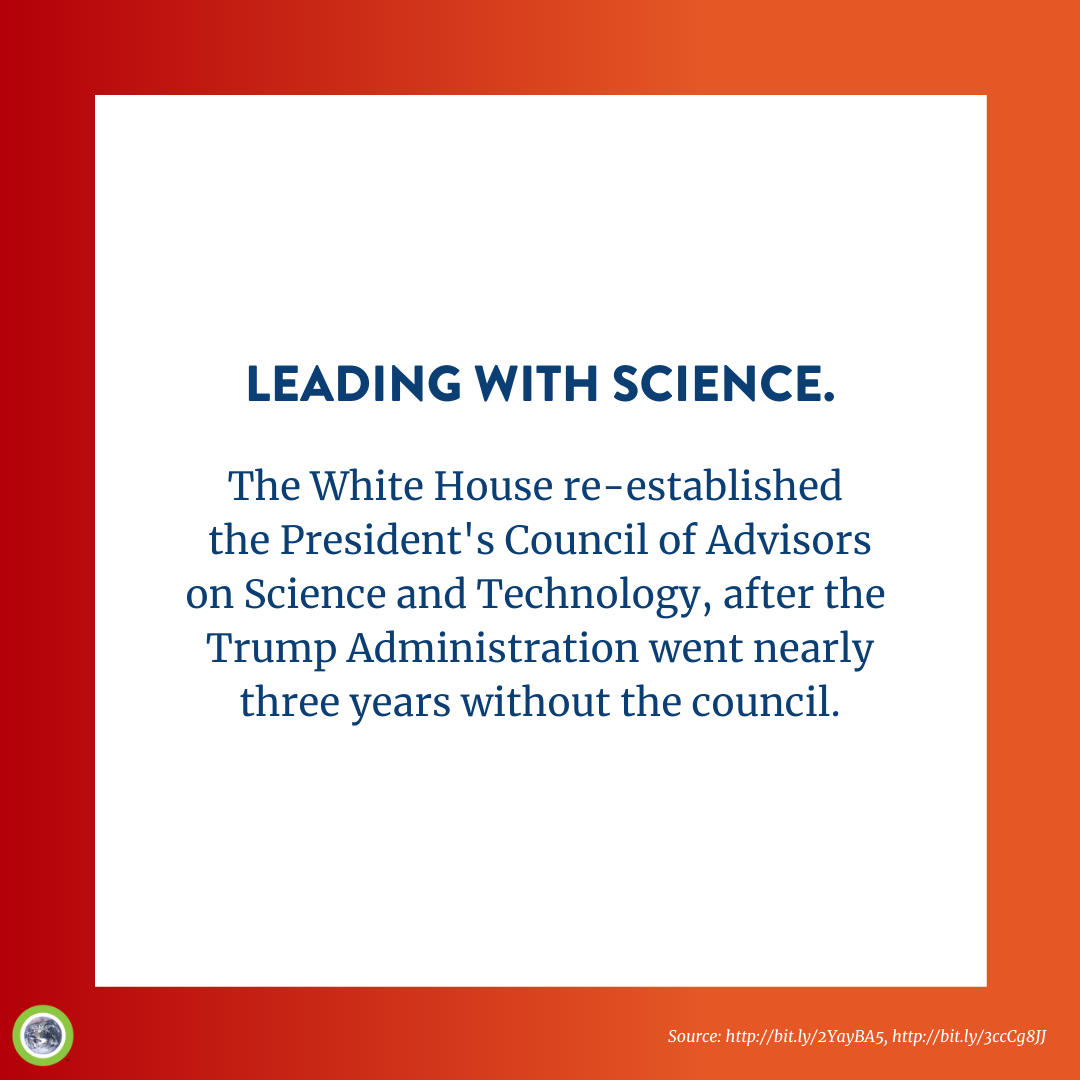 It's clear: this year, we can take critical climate action as a country, but we must come together to make it happen.
We face an extraordinary series of challenges in 2021 – from confronting the COVID-19 pandemic to solving the climate crisis – and we need our leaders to act with science-based approaches. We're on the right track – but we need your help to demand action during this critical moment in time to create the future we want.
Sign our action to tell President Biden and Congress to act in the first 100 days on climate action and a just recovery for America that creates a healthier future for all.