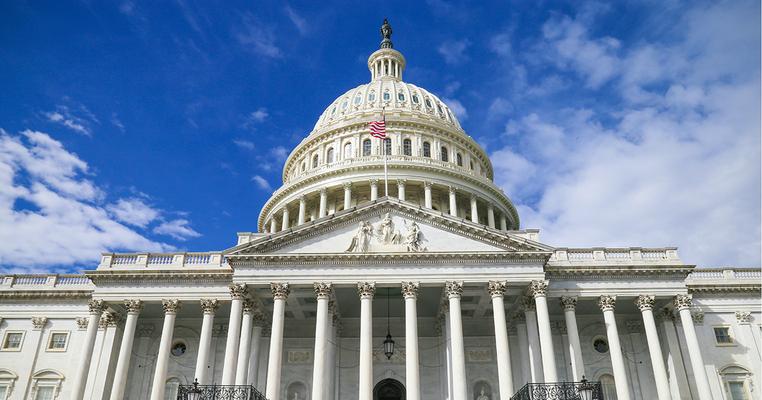 Why We're Fighting for a Strong Build Back Better Act
What's at stake in the negotiations on the Build Back Better Act is the most ambitious climate bill ever to make it to the business end of Congress. Here's what we're fighting for – and why this bill simply has to pass.
The budget reconciliation bill – aka the Build Back Better Act – that came out of House committees in September is the climate bill we've been fighting to get for decades. A bill that would jumpstart the kind of rapid energy transformation we need to actually stop global warming. It's got to pass.
We don't pretend to know how the process shakes out in all the negotiations and finger pointing going on in Congress over the Act and its much less ambitious partner, the Bipartisan Infrastructure Framework. But we do know the future of big-deal climate policy in the world's largest economy is on the line here and the stakes are too high to give up until we've got this across the finish line.
Yes, there are significant holes. For example, the bill does nothing to change the bizarre subsidies that amount to paying fossil fuel companies to literally destroy the Earth. And the justice and equity provisions could be a good bit stronger.
But on balance, this is far and away the most visionary and brave bill to tackle climate change, energy transition, and the structural injustices baked into our system ever to get within a plausible distance of an Oval Office signing ceremony.
Here are the key points that can make the difference and are worth fighting for with everything we've got.
Clean Energy Tax Credits and Incentives
Here's a fact: Americans of all parties want clean energy.
A recent POLITICO/Morning Consult poll found that more than six in 10 Americans support including measures to boost clean energy in the budget reconciliation bill. Another recent poll by Data for Progress found that six in 10 support a major budget package with clean energy provisions.
But along with more money than whatever-you-call-your-divinity, the fossil fuel industry has a host of built-in advantages when it comes to resisting the push for greater renewables.
Top of that list is an estimated $20 billion in direct subsidies to fossil fuel companies each year, 80% of which goes to oil and gas firms. Then there's the advantage of simply being at the center of the economic system that we've all grown up with, from the networks of gas stations across the country to the familiar sight of the stove top burner with the blue light of burning fracked gas to a transportation system built around the internal combustion engine. The list goes on (and on and on and on).
More and more, renewables are already beating fossil fuels on direct cost, but to compete with oil, coal, and gas quickly and extensively enough to shift our entire energy system, we need to give them something like a level playing field.
If renewables are going to compete quickly and extensively enough to make a difference on climate, they need to move to something closer to a level playing field. And if we're going to slash emissions at the pace and scale we need, we have to start replacing the fossil fuels at the heart of every sector with better electric options.
The proposal from the House would take a big step toward these goals, offering, among other features:
Production tax credits to enable energy producers to claim credit for the clean energy they produce with renewables.
Investment tax credits to help regular taxpayers install renewables or energy storage (aka batteries) on their property.
Incentives for homeowners to replace fossil fuel heating and appliances with better electric alternatives and increase the energy efficiency of their homes.
Income tax credits for both new and used electric vehicles and qualified electric bicycles.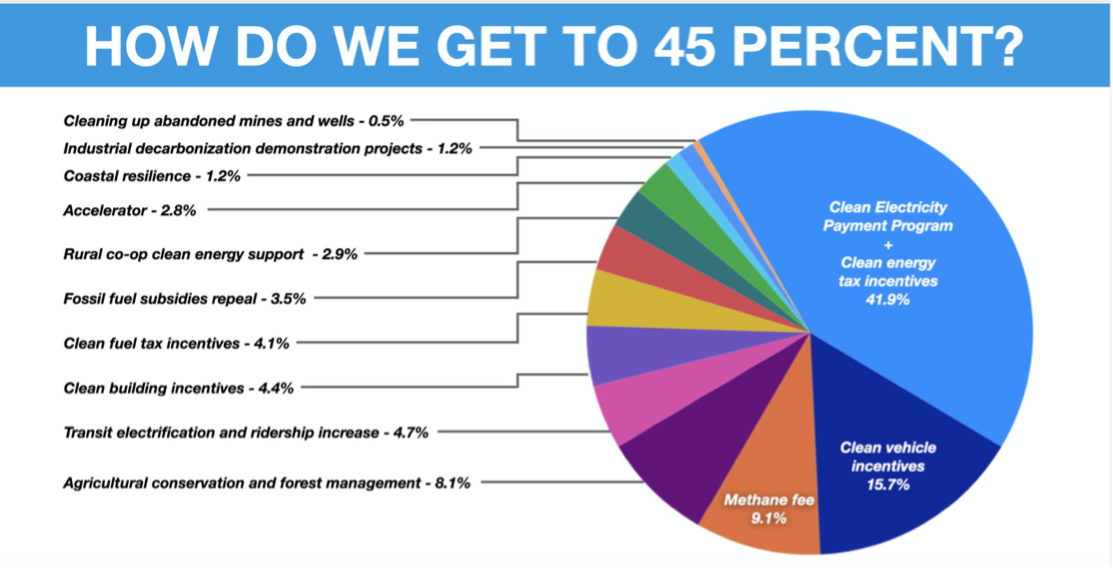 Clean Electricity Performance Program
This is the big one. The fact is, the US electricity sector is the second biggest source of US emissions. Transform this sector and we not only go a long way toward halving emissions by 2030, we also accelerate economy-wide transition to renewables.
That's exactly what the Clean Electricity Performance Program (CEPP) aims to do. In a nutshell, how it works is this:
1.The government incentivizes (pays) energy producers who increase the amount of clean energy in their portfolioby a certain percentage each year (4% in the House bill), starting in 2023.
2.On the flipside, the government charges producers who fail to meet this target.
That's basically it. The more renewables you use as a utility, the more you can make. All while taking advantage of market trends making clean energy cheaper than fossil fuels in more and more parts of the world.
The bottom is that we need this to pass.
Putting Real Dollars toward Environmental Justice
Back in January, President Biden issued an executive order creating the Justice40 Initiative directing federal agencies to work with states and local communities to provide at least 40% of federal investments clean energy and climate benefits to disadvantaged communities living with structural racism and climate change.
The budget bill aims to put this ideal into practice with a series of key investments designed to cut fossil fuel pollution choking so many communities of color, ensure all Americans have safe drinking water, and create healthier and more sustainable communities overall.
Some of the critical investments here include:
$30 billion to replace lead pipes and ensure Americans have clean water to drink.
$10 billion to clean up toxic Superfund sites disproportionately located by and poisoning communities of color.
$5 billion to help states tackle environmental justice issues in local communities.
$4 billion to reduce carbon pollution in the surface transportation sector.
$4 billion to support affordable transit access and reconnect communities.
Creating a Clean Energy Accelerator
Electrifying the economy – think every aspect of our homes, offices, commercial spaces and more – is going to be a massive undertaking. And yes, with a lot of spending.
The challenge to make the transition truly equitable is how we do this in a way that makes clean energy and electrification accessible not just for upper incomes, but for everyone.
That's where a Clean Energy Accelerator (currently called the Greenhouse Gas Reduction Fund in the House bill) or Climate Bank comes in. The idea – and what's in the House bill - is a financial body that provides financing to get zero-emissions technology off the ground and into our lives as well as to improve access to clean energy technology all across the economy. Critically, the bill includes specific funds for projects in low-income and disadvantaged communities to ensure energy transition works for everyone.
Getting This over the Line
There's a non-zero chance the Build Back Better Act never even gets a vote, if various contingents in Congress can't get a deal done and the stepchild companion Bipartisan Infrastructure Framework bill doesn't get a vote or pass.
In the meantime, the fossil fuel industry and various big corporations are working overtime to strip the Act of the CEPP and other critical parts we need to quickly cut emissions.
It's worth repeating: This is our chance to go big and finally bring the 900 lb gorilla that is the federal government into the climate fight. Our chance to slash emissions at the pace and scale we need to actually halt rising temperatures in time. Chances are, with an election year looming and control of Congress very much in the balance, it's the last chance we get.
So if ever there was a time to stand up and fight for a bill and the future you want, this is that time. Take action today and tell Congress: Pass a strong Build Back Better Act.