September 17, 2019 | 8:00 AM
Youth Climate Strikes: Speak Up to Save the World
This March, young people in more than 2,000 cities took part in the Global Climate Strike for Future, and since then, the movement for urgent climate action has grown dramatically.
Now, on September 20, with the consequences of climate change becoming ever more clear and dire with each passing month, an intergenerational movement led by youth activists is taking to the streets around the world, to defend the future for every generation. 
So, what has changed in the months since the last big climate strike?
An Unexpected Symbol

Over the past year, 16-year-old Swedish climate activist, Greta Thunberg, has risen to global fame as the symbolic leader of the climate action movement. In August 2018, she started her school strike for the climate, sitting in front of the Swedish parliament every day for three weeks, then skipping school every Friday, demanding her government take action to prevent cataclysmic effects caused by the climate crisis. 
Her school strike protest idea quickly spread globally and since then, Thunberg has become a symbolic figure, giving several inspirational and unrelenting speeches, grabbing the attention of global stages like Davos, TED, the British Parliament, and even the United Nations COP 24 Climate Talks. Since the start of the protest, hundreds of thousands of students of all ages around the globe have followed in her footsteps, participating in their own school climate strikes.
Recently, Thunberg became the world's most famous sailor since Ferdinand Magellan. After being invited to take part in the UN's United Nations Climate Action Summit in New York, she decided to take a two-week emission-free journey by sailing to the United States to avoid the greenhouse gas emissions that would come with arriving by commercial jet. By taking her transatlantic voyage on a zero-emissions racing yacht equipped with solar panels and underwater turbines that generate electricity, she brought the general public's attention to a key solution for the climate crisis: cutting our emissions.
Her climate activism has inspired millions across the globe and brought attention to the climate movement, educating and engaging new audiences about the climate crisis. 
Climate Taking Centerstage for 2020

No matter your political party or ideology, the climate crisis has become a central issue for the 2020 election season. Not only is the crisis undeniable at this point – at least 97 percent of climate scientists are convinced that human-caused climate change is happening, after all – but public awareness is reaching a turning point, with nearly seven out of 10 Americans (69 percent) now recognizing that it's happening and a majority supporting action to solve it. 
With more Americans and people around the world seeing the crisis for what it is, more and more counties and cities across the US and the Earth are joining the fight, with nearly 1,000 local governments from New York City in the US to Newcastle in the UK officially declaring a state of climate emergency or a climate crisis. These statements send a powerful message both to their residents and their national governments that this is the time to take action.
A Growing Global Movement

In recent months, we've seen an influx in climate activism and sustainability efforts, but we've also seen a growing awareness of the deep connections between rising temperatures and rising inequity across the planet. More and more, the fight for climate solutions is becoming a fight for climate justice, as people wake up to the fact that poor families and people of color pay the greatest price of fossil fuel pollution and a warmer world.
The result: from music and popular bands talking about the climate crisis in their songs, to states finally generating more electricity from renewable sources rather than coal, climate action is moving firmly into the cultural and political mainstream.
Want to learn more about how to support the youth strike movement and be an effective adult ally? Check out our guidelines here.
Join the Climate Fight and Take Action

If you want to act on climate and support the youth movement, joining this upcoming strike is the perfect opportunity.
No matter if you're 7 or 77, you can show solidarity in this movement and join Greta and young people across the planet at the strike closest to you or – if you're in the US –  at the main climate strikes in New York City. 
If you don't see a climate strike happening in your area, organize one! And if you can't make the strike but still want to support the youth movement as an adult ally, these guidelines make it easy.
Now is the time to demand that real, bold solutions be made to address the climate crisis. We only have one planet; this is our chance to save it for us and future generations to come.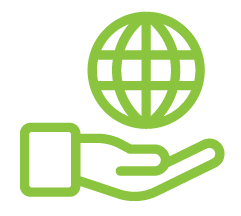 Before You Go
At Climate Reality, we work hard to create high-quality educational content like blogs, e-books, videos, and more to empower people all over the world to fight for climate solutions and stand together to drive the change we need. We are a nonprofit organization that believes there is hope in unity, and that together, we can build a safe, sustainable future.
But we can't do it without your help.
If you enjoyed what you've just read and would like to see more, please consider making a generous gift to support our ongoing work to fight climate denial and support solutions.