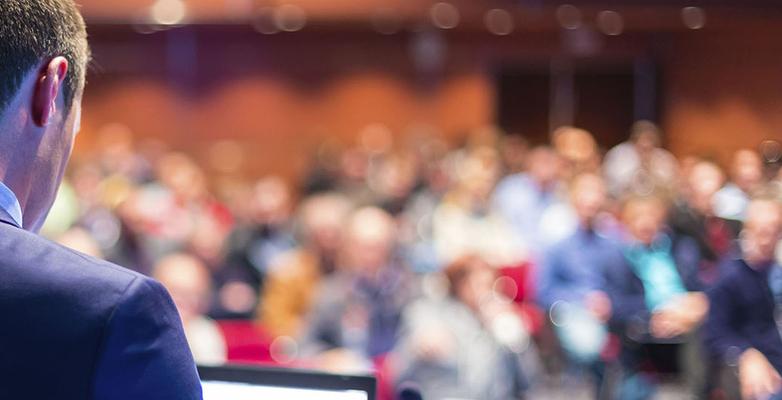 Climate Speakers Network®
Partner with the Climate Speakers Network and we'll help you train your organization and members to work for just climate solutions in your community.
Climate Speakers Network trainings separate climate fact from fiction and explore what a warming world means for your community.
Discover the path forward. Our trainings highlight the solutions in our hands today and what you can personally do to make a difference at this critical time.
We'll come to you. We work with partners to offer free trainings when and where works for you.
Partner with Climate Speakers Network today.
Contact us csninfo@climatereality.com to start the conversation.
The worst part of fossil fuels and climate change? How – all too often – they hit communities of color, indigenous, and low-income communities the hardest.
The proof couldn't be clearer. Nearly 70 percent of African Americans live near a coal plant, breathing in toxic chemicals every day. And when extreme weather strikes, minorities and the most vulnerable are the first forgotten in recovery. The list goes on and on.
CSN is here to help change that. We empower those most affected by fossil fuels and climate change to use their voices to create overwhelming pressure on leaders to leave dangerous fossil fuels behind and bring real climate solutions to their communities.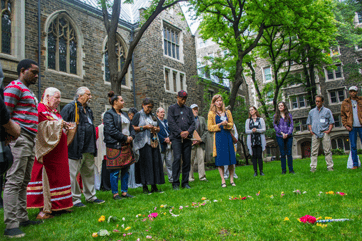 From civil rights to environmental justice, the history of social change in the US is in part a story of Americans of faith putting faith into action and inspiring moral courage across the nation.
It's time to write the next chapter. With our climate in crisis, CSN partners with faith leaders and groups nationwide, calling on the values of compassion, courage, and stewardship all great traditions share and awakening the faith community as an unstoppable force for action to protect the planet we share.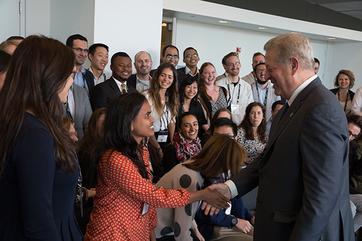 CSN partners with the World Economic Forum's Global Shapers Community to train, empower, and equip Global Shapers to fight climate change in communities across continents.
Born out of the World Economic Forum, the Global Shapers Community is a network of inspiring young people under the age of 30 working together to address local, regional and global challenges. With more than 7,000 members, the Global Shapers Community spans 369 city-based hubs in more than 170 countries.
CSN travels to numerous Global Shapers events each year. For a full list, please refer to our upcoming events.
Our work with Global Shapers is made possible by the generous support and partnership of Climate Reality Board Member Rosamund Zander.
If you're a Global Shaper attending a participating SHAPE conference, join us for a featured session on climate. Or, consider applying to an upcoming Climate Reality Leadership Corps training. 
If you attended or are planning to attend one of our sessions at a SHAPE conference, you can refer to our pre-training toolkit here.
Are you working on a project at your hub that involves climate change? Tell us about it here. You can also use this form to seek advice or connections from Climate Reality. 
If you would like to receive Global Shaper communications from the CSN team, sign up here.