Climate 101 Fact Sheet: What Are Fossil Fuels?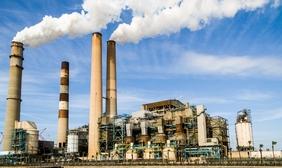 It's true: Fossil fuels helped power the Industrial Revolution and helped shape the past two centuries. But they're just that – the energy of the past. With new technologies like wind, solar, and advanced batteries in our hands, we can power today and tomorrow with clean, reliable energy that doesn't harm our health and destroy our planet.
In this free printable fact sheet, we outline the basics of fossil fuels in plain language. In just two pages, we answer these questions:
What exactly are fossil fuels?
How are these sources of energy impacting our climate?
How are coal, natural gas, and oil different from each other?
Why should we make the switch to clean, renewable energy?
The climate is changing, but these facts don't. Download our free fossil fuel fact sheet today.