Climate Fact Sheet 101: Renewable Energy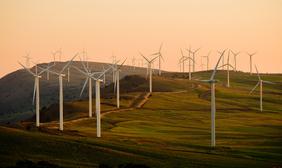 Around the world, people, businesses, and cities are making the switch to clean, renewable energy – both to help confront climate change and because it just makes good economic sense. But what is renewable energy, really? And is everything we hear about it true? In this printable fact sheet, we outline the basics of renewable energy in plain language.

In just two pages, we answer these questions:
What exactly is renewable energy?
How is it different from fossil fuels?
What types of renewables exist today?
How can I debunk common myths about renewables?
The climate is changing, but these facts don't. Download our free renewable energy fact sheet today.