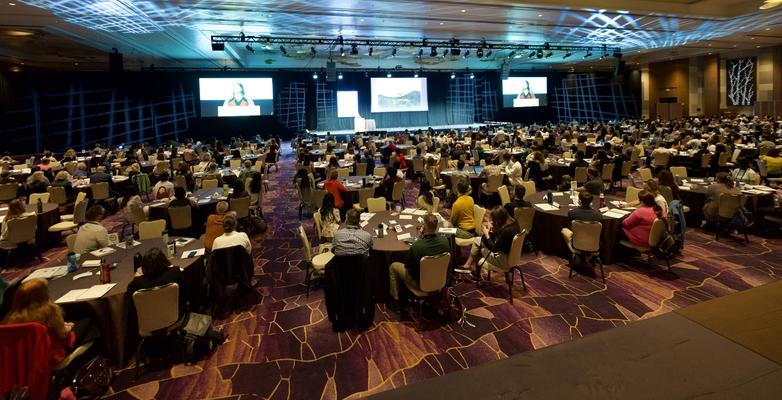 Climate Reality Leadership Corps
Make a difference on climate change.
You see our climate changing and injustice growing across the planet. You want to make a difference. Join the Climate Reality Leadership Corps of activists and learn how by attending a future Climate Reality Leader training led by Al Gore and a team of world-renowned  scientists, activists, innovators, and more.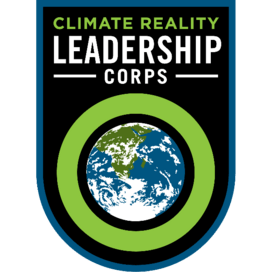 Your chance to learn about the climate and justice crises shaping our world – and how you can make a difference.
Over the course of multiple days, you'll:
Learn to become an effective activist and leader, equipped with essential skills for public speaking, influencing decision makers, advocacy, community organizing, and more.
Hear from regional experts on the climate crisis and how we can solve it, with a particular focus on climate justice and public health, building green communities, and making a just transition to clean energy.
Gain a deeper understanding of the relationship between the climate crisis and environmental justice issues.
Connect with Climate Reality Leaders and learn about our global network of activists.
Network with individuals and organizations leading the charge for solutions to the most pressing crisis of our time.
---
WHAT DO I GET BY ATTENDING A TRAINING?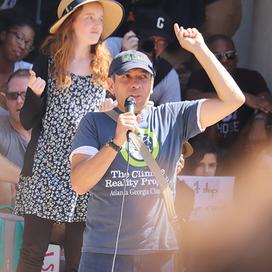 By attending a training, you'll gain a deeper understanding of:
How our climate is changing.
How systemic racism is fueling the climate crisis and deepening injustice.
How we can confront these challenges and build the world we want.
The practical solutions in our hands today.
Just as important, by attending a training, you'll start building the skills and network to:
Raise awareness and influence public opinion when it matters.
Inspire your friends, colleagues, and community to take action.
Effectively pressure policymakers to act on bold just climate solutions.
---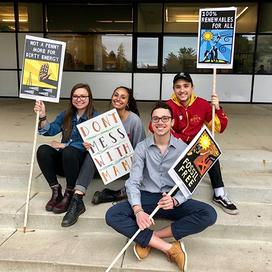 FIND YOUR PEOPLE
Joining the Climate Reality Leadership Corps and attending a training aren't just about deepening your understanding of climate change and racial injustice.
They're about connecting with other changemakers just like you and building a powerful network of friends, colleagues, and allies to make a difference when it matters.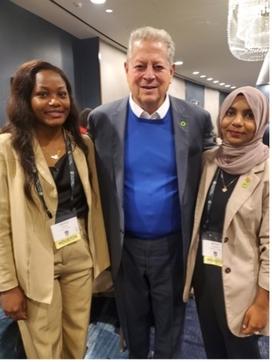 It was one of the best climate related trainings I have attended. I was inspired to hear and learn from the work of a diverse group of climate advocates, and it has enhanced my knowledge on environmental justice and the links between inequality and climate change. I also found the facts and figures with regards to connection between lived experiences and climate science very insightful. 
I couldn't be prouder to be a trained Climate Reality Leader and earn my very first green ring!
-Muna Mumthaz, Community Engagement Exchange (CEE) Fellow, The Maldives
---
I had heard about climate change before, but in these two days of training, I gained a deeper understanding of the environmental issue and climate justice in a clear, objective, and factual way. As the speakers shared their experience in the fight against environmental injustice, their difficulties, and victories, I understood that although the climate issue seems to be something of the present, many frontline communities have been suffering the impact of environmental injustice for decades.
It was the first time I had the opportunity to speak about the environment and climate change from the perspective of those who are directly affected by climate change, and who have faced climate change as a life experience. 
I am very happy to become a trained Climate Reality Leader and to be connected to a huge and diverse community that can support me in my climate advocacy.
-Ester António, Community Engagement Exchange (CEE) Fellow, Mozambique