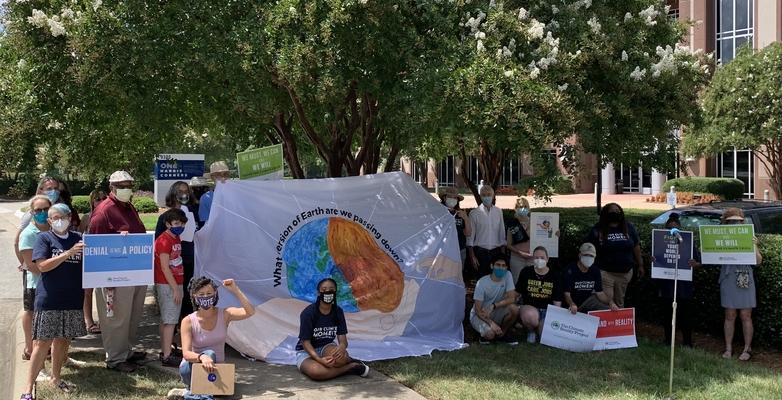 YOU CAN MAKE A DIFFERENCE BY JOINING A 
CLIMATE REALITY™ CHAPTER
Yes, climate change is big. The good news? You don't have to fight it alone.


 
Chapters give you the chance to meet and work with other passionate activists and advocates to advance clean energy and other just climate solutions in your community.
Some chapter members bring a lifetime of experience. Some are just getting started as activists. The only requirement is a commitment to making a difference.
Chapters have become a vital force for progress in over one hundred communities and campuses nationwide, supporting Climate Reality's national campaigns, fighting for environmental justice, and helping bring clean energy to major cities and rural towns alike.
Connect with the chapter in your community or campus today by contacting us through the form here. Plus, if there's not already a chapter active close to you, we can help you start one!
DON'T SEE A CHAPTER NEAR YOU? APPLY TO START YOUR OWN.
DON'T SEE A CHAPTER NEAR YOU? APPLY TO START YOUR OWN.
Together, we can help build a powerful movement and advocate for action at the local, state, and federal levels. To apply for a community chapter, you must be a trained Climate Reality Leader. Campus Corps applicants do not have to be trained, but must be a current student at their institution.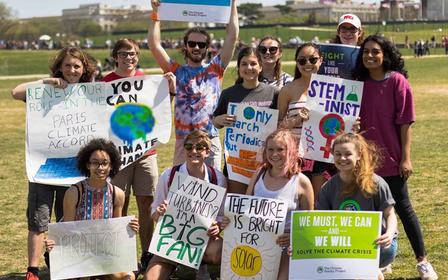 HOW ARE CHAPTERS DRIVING CHANGE?
LEARN MORE ABOUT OUR CHAPTERS